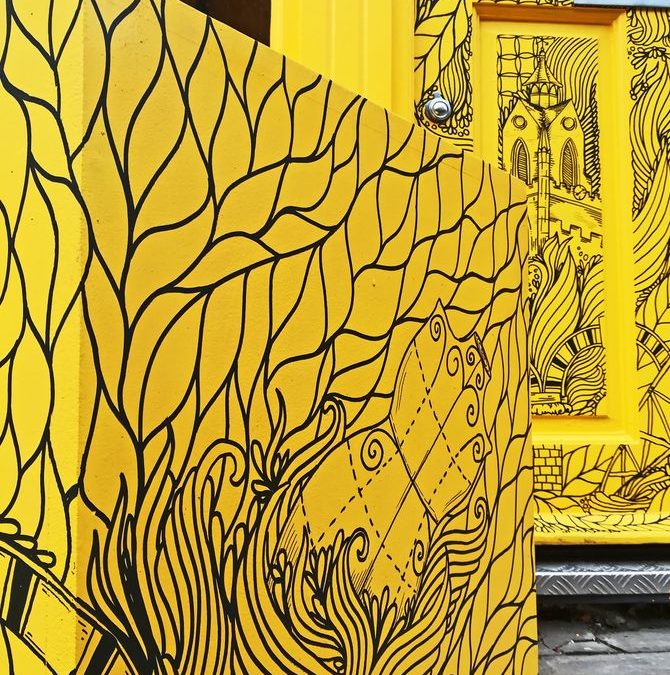 10 Street Artists You Should Know
Whether you're looking to revamp the exterior walls of your business premises or you work for a local authority aiming to breathe new life into public areas, street art and graffiti is the best way to achieve truly stunning outcomes. In addition to finding the right concept, though, you must also find the right street artist.
BookAnArtist.co is home to hundreds of stunning street artists from around the world. Here are 10 you should know.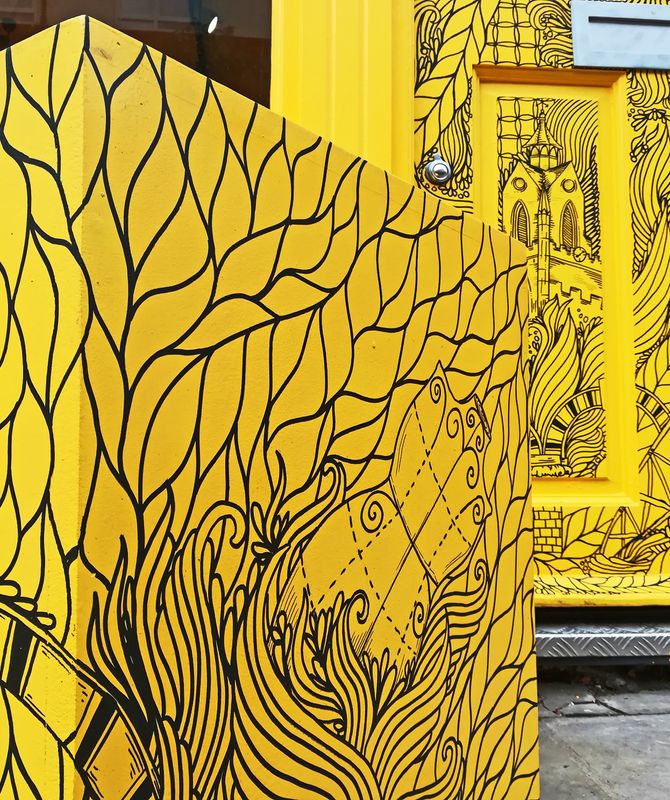 Mural for Mary´s Giving and Living Boutique in Bermondsey, London
The Spaniard living in London brings a street vibe to projects, while creating truly unique and iconic designs that often blend many elements to generate stunning outcomes.
A love of the eclectic is supported by a combination of human characters with wild, free and spectacular animals, resulting in eye-catching designs while the use of various color styles ranging from the vibrant shades to the subtle tones makes her work very versatile indeed.
A specialist in transforming furniture and internal walls, the London-based artist works for a wide range of commercial and individual clients, unleashing her distinct style time and time again.
She uses mural wall art, modern, geometrical, floral, and textured designs to completely transform bland items to grand designs. With over 30 years of experience as well as a background in Italian scenic painting under her belt, her work is truly inspirational.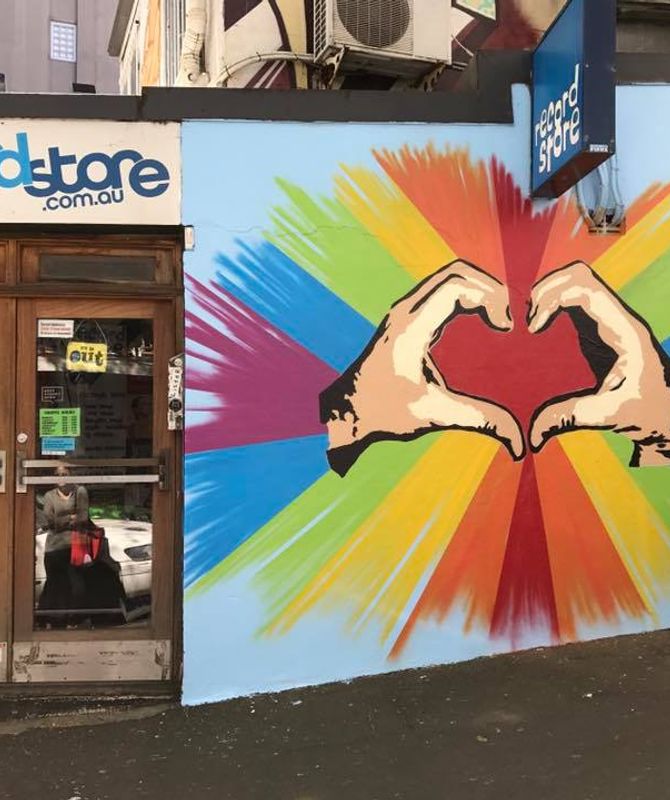 The Australian-based Jenna is a stencil artist that often uses bright and simple symbols to express brand messages as well as social messages.
She also captures human emotion through the use of 3-tone stencils while positive expressions of love, passion, and good human qualities are often evident. For any business looking to promote a positive vibe on an internal or external wall, Jenna can bring those visions to life.
Australia:
Perp
With a clear focus on utilizing street art lettering and characters, the Australian artist's passion shines through in all projects and is ideal for businesses wanting their name to be displayed on walls.
The designs can incorporate other features such as imagery. However, most works focus on celebrating the unique styles that only street art, graffiti, and spray painting can bring. For cool new businesses or spaces wanting a youthful vibe, this is the ultimate solution.
Perth:
Mel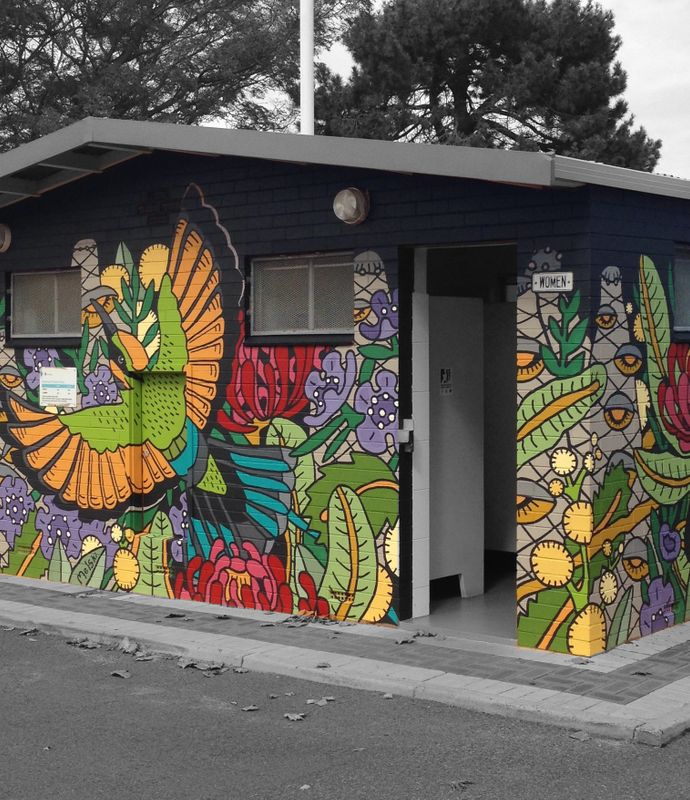 Native flora and fauna painted by Mel
As a Bachelor of Visual Arts with over a decade of experience, the Australian has a diverse portfolio of working on government buildings, public sculpture, and commercial settings.
Her works often incorporate soft yet bold colors while depicting everything from vehicles to flowers. The works are nostalgic, playful, and personal. This ensures that they are suited to a varied range of projects for businesses across various industries.
Brussels:

 Dake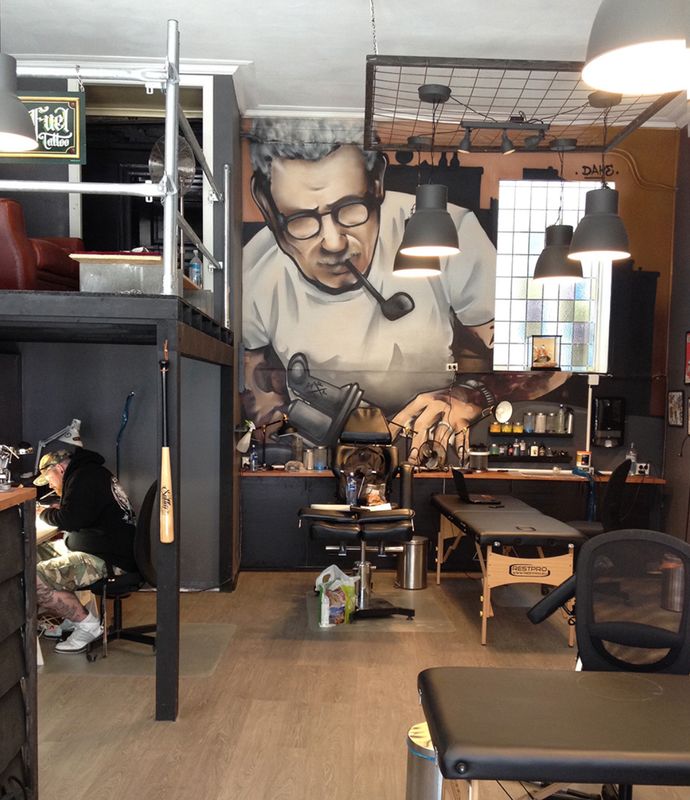 A 4m x 4m interior decoration for a tattoo shop by Dake
Born in Belgium with Chilean heritage, the street artist uses Latin-American colors to bring realistic depictions of humans to large scale spaces and walls.
Working in a range of spaces and utilizing an array of different quirks, the big and bold designs always capture the imagination. From the portrait Sailor Jerry design to the thought-provoking Manneken, every design is infused with passion.
Antwerp:

 Sam
The Australian artist living in Belgium believes in using images to paint stories, and those philosophies are evident in every piece of work.
Whether it's using tribal patterns reminiscent of tattoos or powerful imagery that expresses messages, the street artworks are capable of brightening up any commercial space. From external walls in public spaces to internal commercial settings, the results can be huge.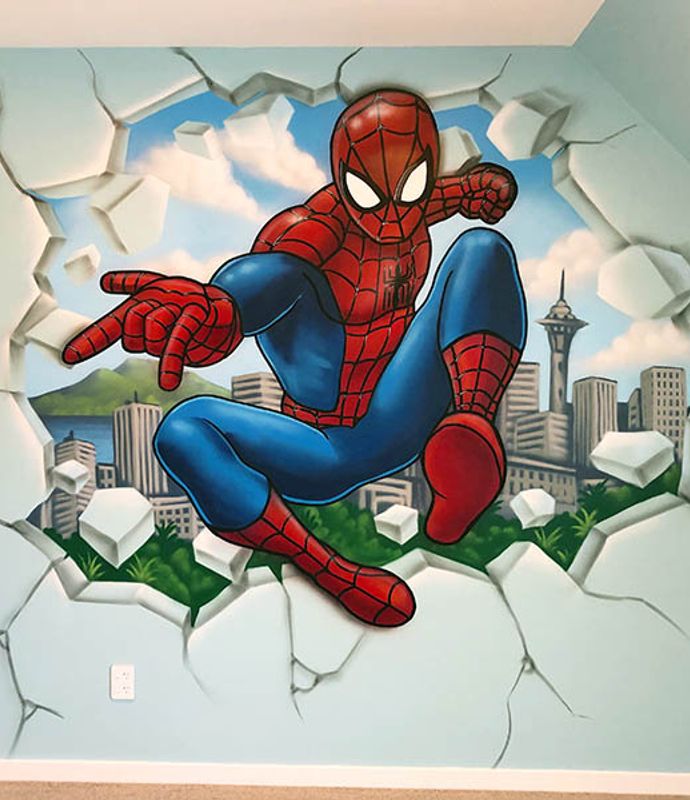 Superhero mural in a kid's bedroom painted by Johnny
The New Zealand-based artist is an expert in replicating beautiful sceneries and landscapes in paint form, which is an ideal way to brighten up internal and external spaces.
Many of the works focus on transforming walls so that they trick the eye into thinking you have been transported to paradise. This could be a beach setting or set in the jungle with birds and wildlife. Designs can also incorporate the natural surroundings such as the roof.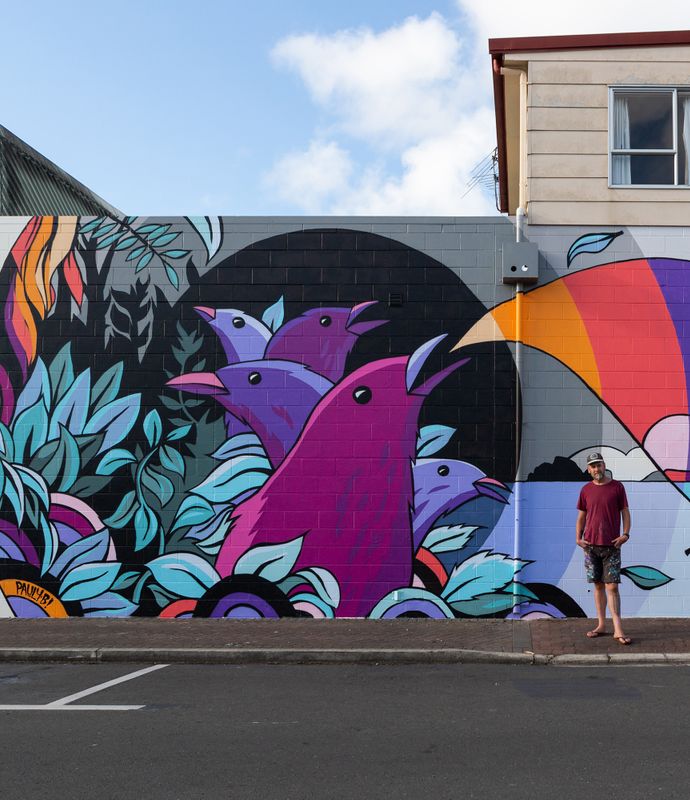 Pauly in front of his mural in Whitianga, New Zealand
Painting at festivals, council events, and private commissions, the New Zealander has the ability to make simple designs stand out. This is ideal for logos and mascots.
However, more advanced projects can incorporate various elements including different color schemes, imagery, and styles. The street artist is also an illustrator who has worked for clients across the globe, boasting an eye for what looks great in any scenario.
Brighton:
Snub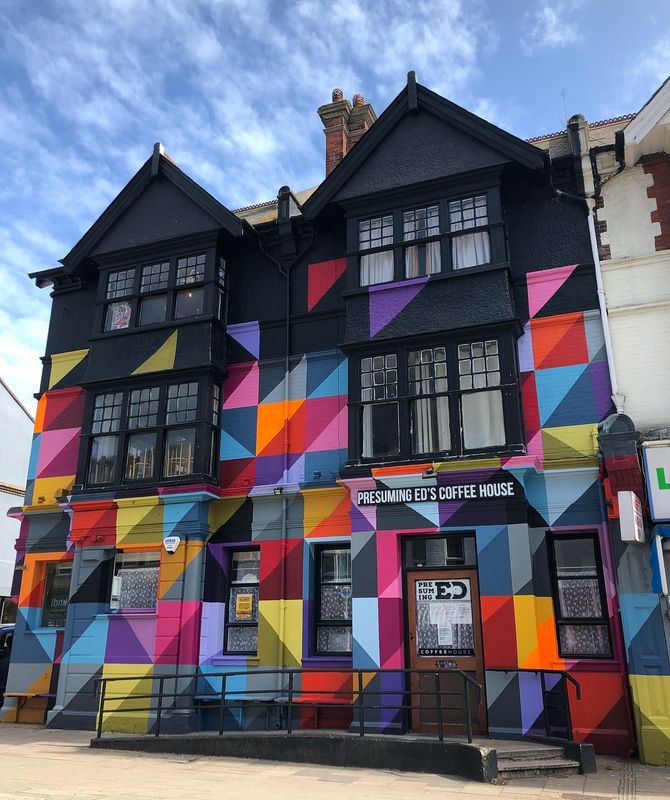 Abstract exterior design completed in 3 days by Snub
By twisting isometric designs and futuristic murals together, the Brighton-based street artist has created many powerful images. The Love Music Hate Racism murals are just one example.
Aside from the use of isometric and geometric designs, the artist has produced animals, people, and text-based designs. Whether used internally or externally, the awe-inspiring designs are truly built to capture the imagination time and time again.