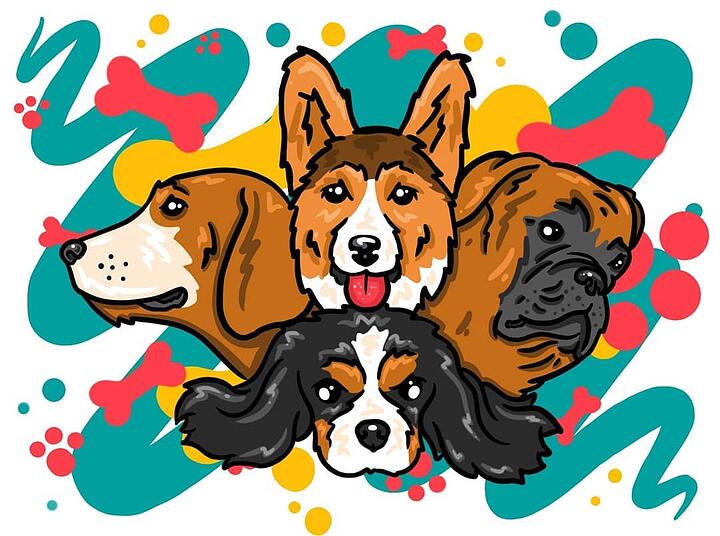 A mural artist's view of the lockdown
During these crazy times, we wanted to learn more about what our artists are doing to get through the isolation period.
We caught up with one of our artists based in Sydney, Samuel hall, better known to us as Sam, to know how artists are doing at this time when almost all outdoor activity has come to halt. Sam said he was lucky enough to have work lined up which he can do from isolation, but the fact that this change given the uncertain times, is very stressful.
He was quick to acknowledge that everybody was in the same boat, not just artists or art industry- "I think the industry as a whole has been really terribly impacted in terms of making money, there was a lot of people who work really hard had jobs pulled from under the feet in an instant, and as many of us are Sole Traders we had very little insurances and cover, although this is uncharted waters and with so many people affected I think it's hard to feel too badly for any one person or industry over another"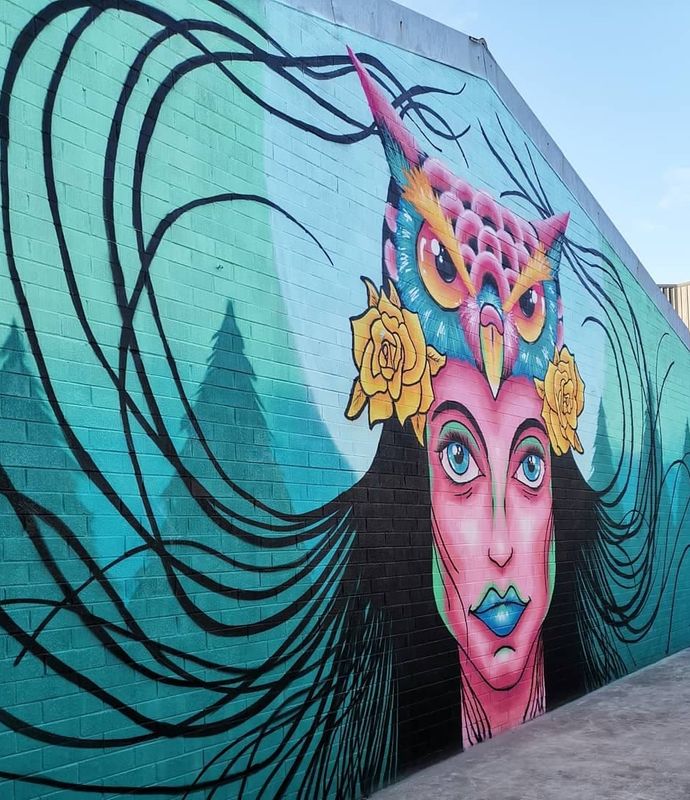 Protector of the forests, 16m by 4m: Sam's artwork for a sustainable paper company
Work or no work, we still have to adhere to lock downs, whilst maintain human element of being social. Sam is using his indoor time to do illustration work for a friend who is writing a book. It is not uncommon for outdoor paint artists to be expert at digital designs and illustrations .
While health, work, and income are top concerns for anyone during these times, our friend Sam has some very good advice for us to follow. "While this time is redoubtable stressful I think this a good time for everyone to reflect, find some inner peace, work out more, stay in contact with loved one and set some new goals, this time can be used productively if you take the right attitude"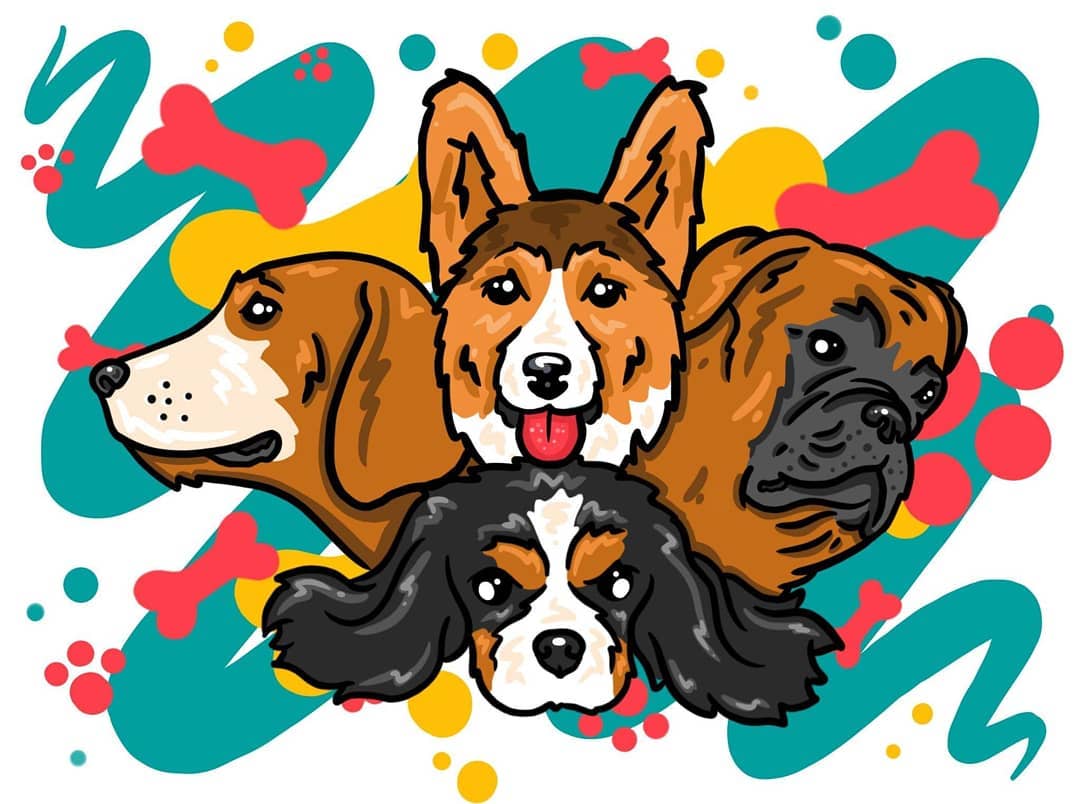 Dogs illustration work by Sam: View more of his work on his PROFILE
The challenges of a slowdown in our economy are very different and similar at the same time for all of us. From financial setbacks of losing jobs, ability to pay mortgages or buy enough supplies to the emotional turmoil of isolation and not being able to see our loved ones, we all have our share of worries. Like Sam, many of us have ideas or thoughts that we never get to pursue in normal lives, maybe now, the silver lining is that we have nowhere to be and no distractions or excuses.
All of us by now should be well aware of the do and don'ts and how to stay safe during these times. Hopefully, we will come out not only healthy but with purpose and clarity on the other side of this phase.
On a lighter note, we asked Sam to share his favourite piece of work, and he shared a story to show how unique the process for design and artwork in each case can be. Sam's client, a retiring principal, along with two colleagues had chosen three unique elements to be incorporated into the work – A sunset over the water with a Kookaburra, Green Dragonfly and Kangaroo Paw flowers. The end result was a huge mural on a wall of about 13m by 4m for the  Peterborough Special Needs School.
"….the compassion and hard work that special education teachers and staff put it, and to have them come in and see the progress was amazing, everyone was so happy it was pretty eye opening for me and really gave me a deep gratitude for what I have in my life"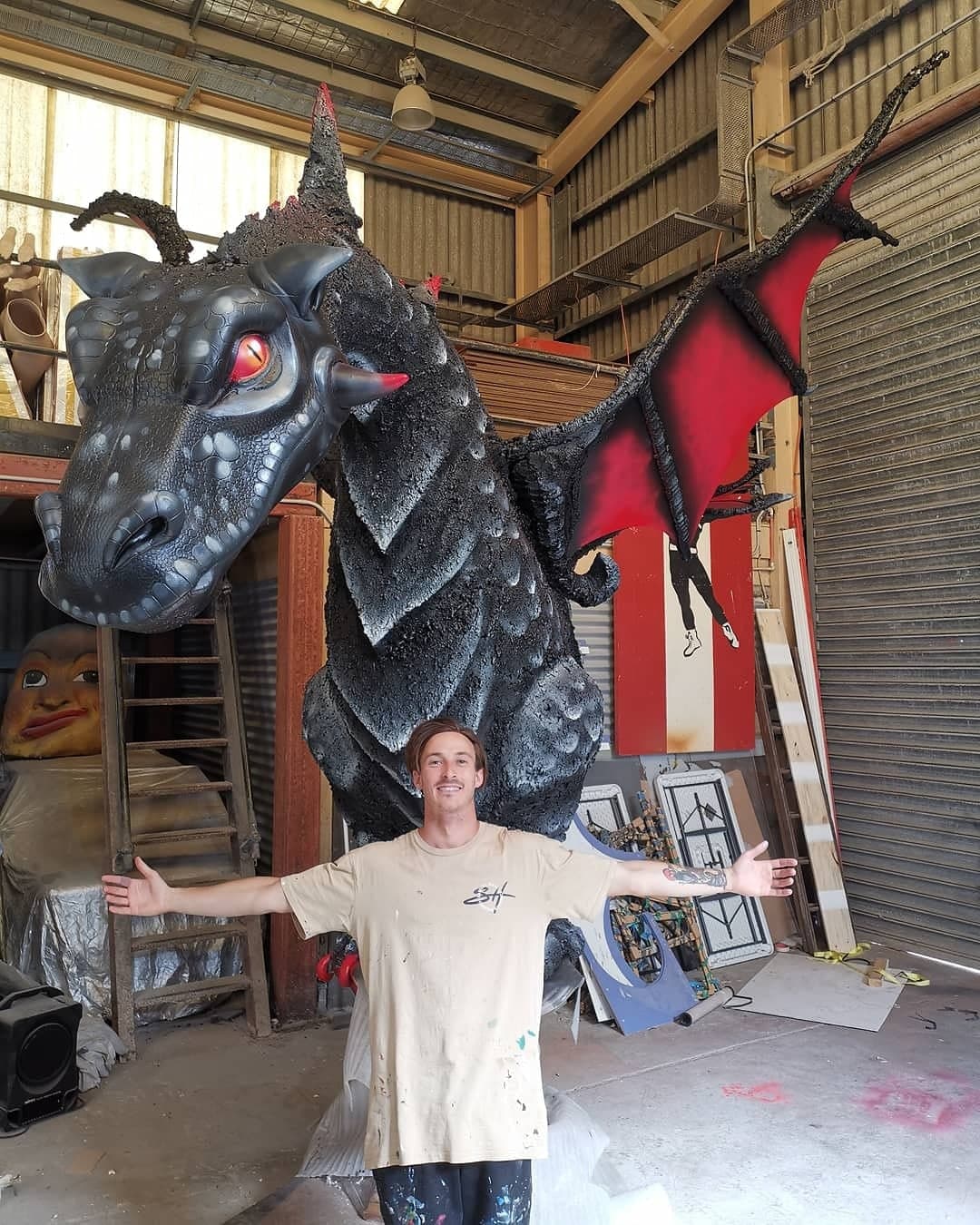 4 meter tall Dragon custom built from steel, sculpted from foam and painted for a private college in Sydney