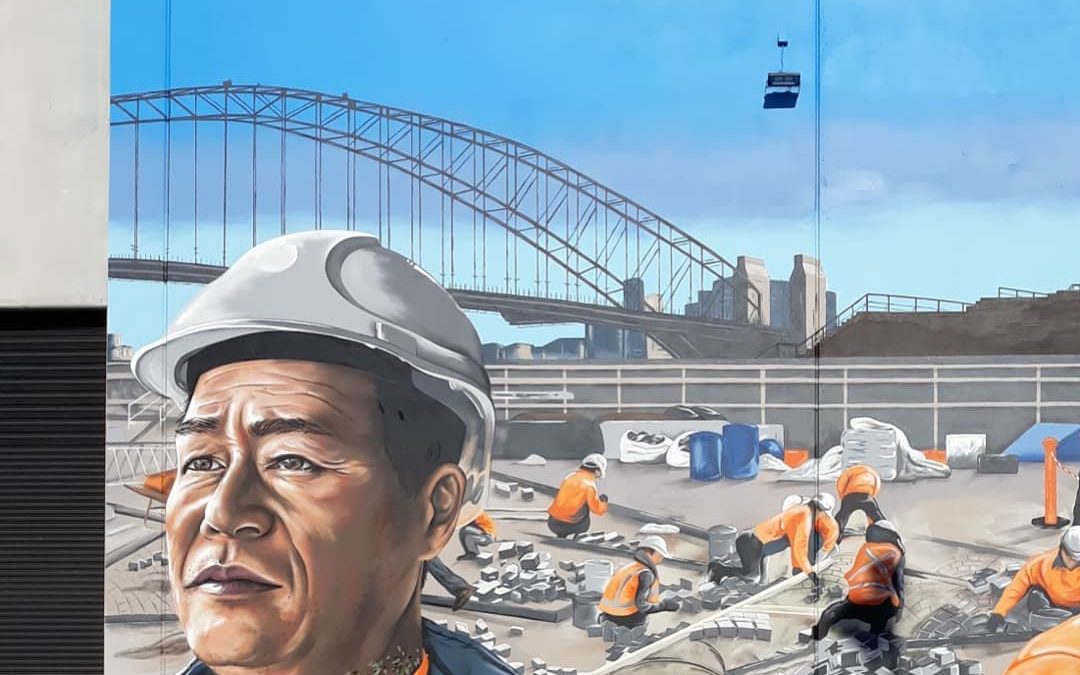 10 Graffiti Artists You Should Know
Artistic graffiti can be the perfect way to brighten up a business premise. Whether it's an internal feature wall, a designated entertainment zone, or the external areas of the property, the works can provide a uniquely stunning style that celebrates the DNA of the business and expresses the brand message in a very powerful manner.
Book An Artist connects businesses to a global network of world-class graffiti artists. Here are 10 you should know.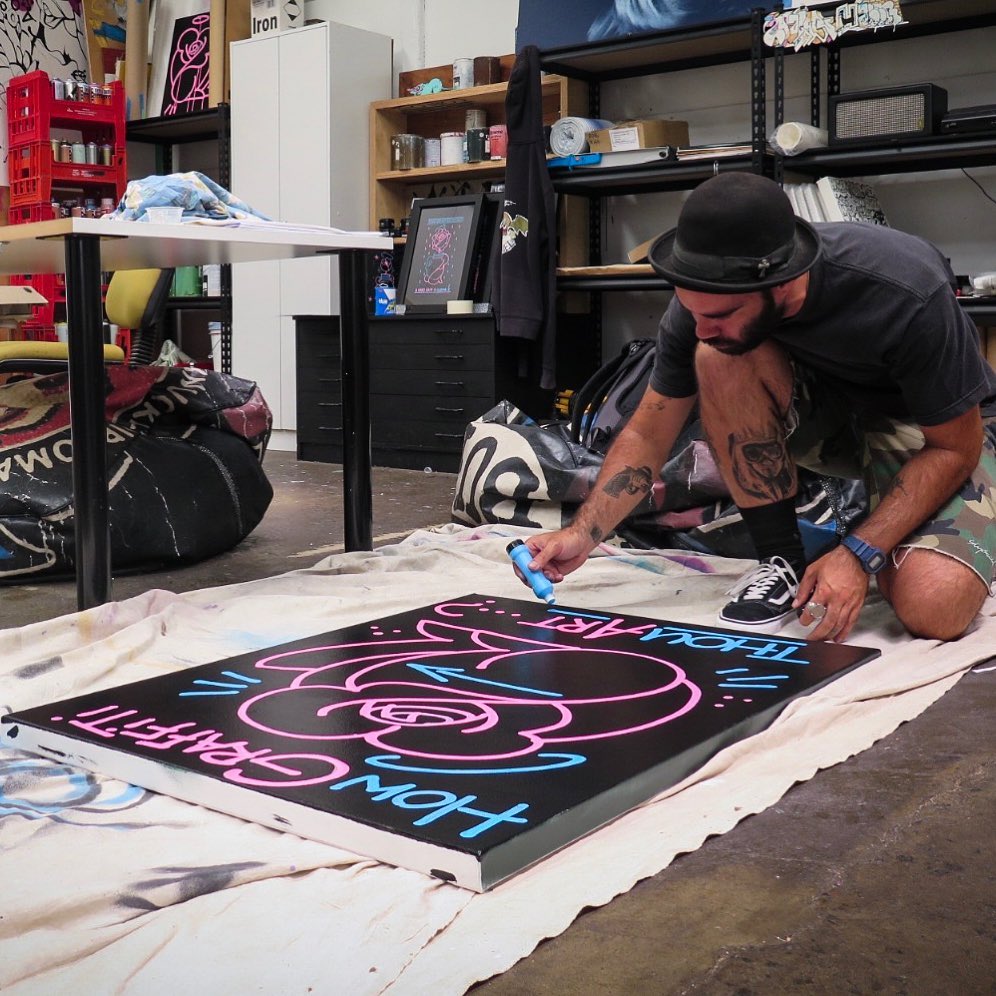 Haser at work in the studio
Originally from New Zealand and now based in London, Haser has over 15 years experience working in the field of graffiti art and producing large scale projects in conjunction with different brands.
His diverse portfolio incorporates stunning deep purples of the sci-fi design in Shoreditch to Lower Hutt 'paradise' wall mural. For a contemporary piece of art that is sure to capture the attention of passersby, Haser brings a futuristic style that suits a range of industries.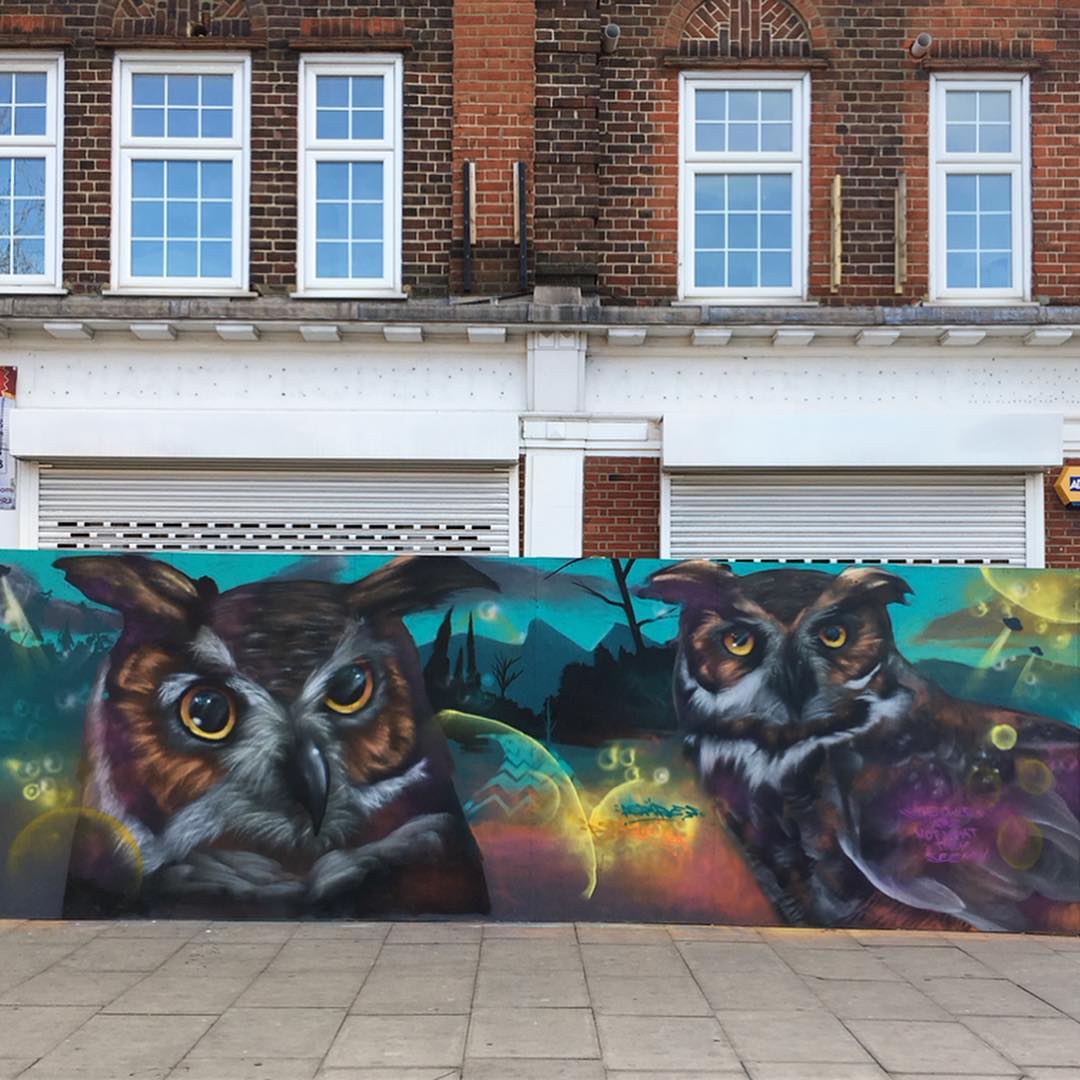 Great Horned Owl painted by Aspire
A specialist in both realism and abstract styles, the London-based artist creates stunning designs that highlight the dangers of plastic pollution, ocean waste, and environmental conservation.
You'll be able to spot Aspire's vivid flora and fauna based artworks all across London.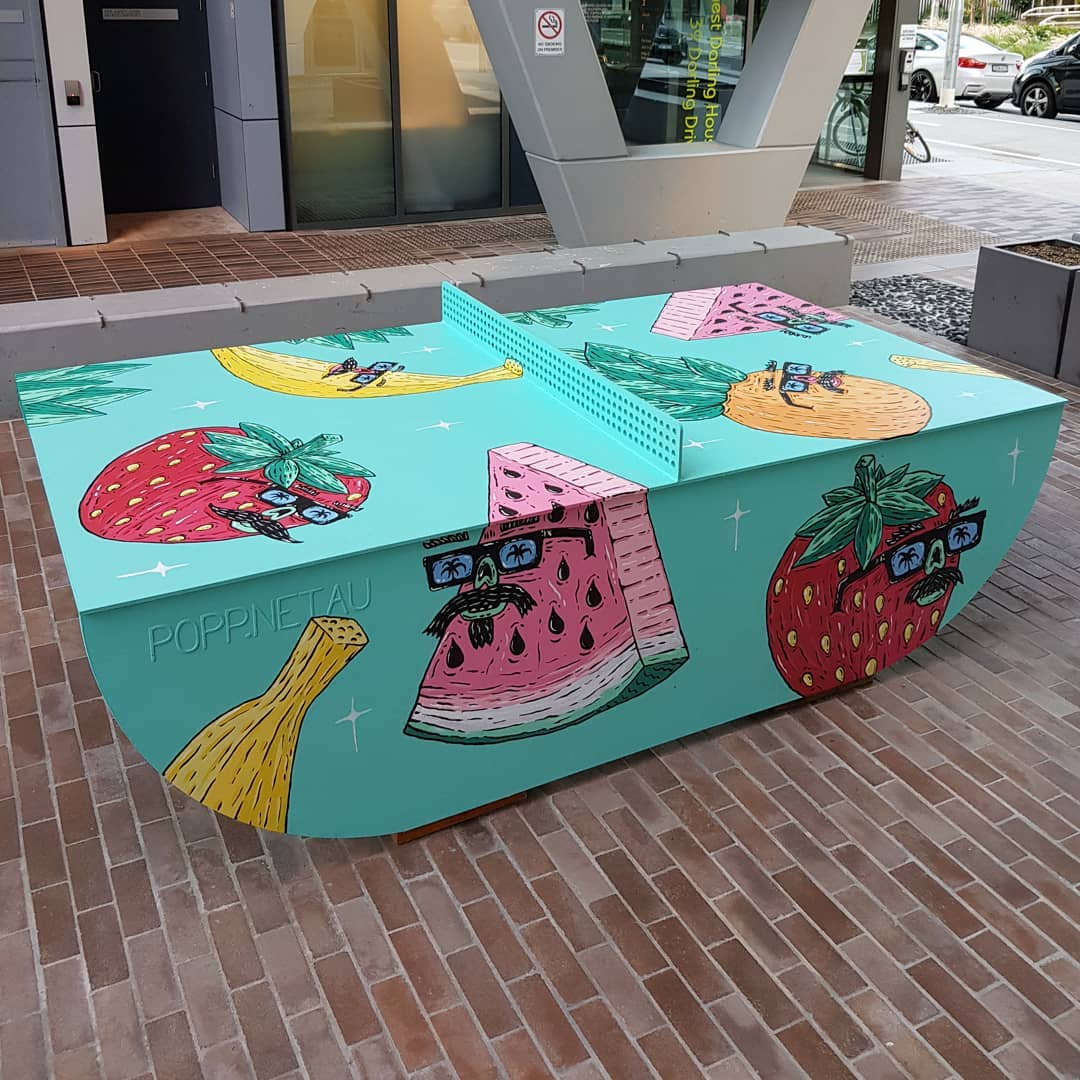 Fruity ping pong table designed by Mulga
Having worked for the likes of Samsung, Coca Cola, Toyota, Red Bull, Carlton, MTV, Adidas, Sony, Microsoft, Slurpee, and Virgin, Mulga clearly has a wealth of experience creating unique artworks in the commercial space.
His vivid cartoon styles stand out in both indoor and outdoor spaces. From children's play areas to company product launches, this graffiti artist can bring plain walls to life.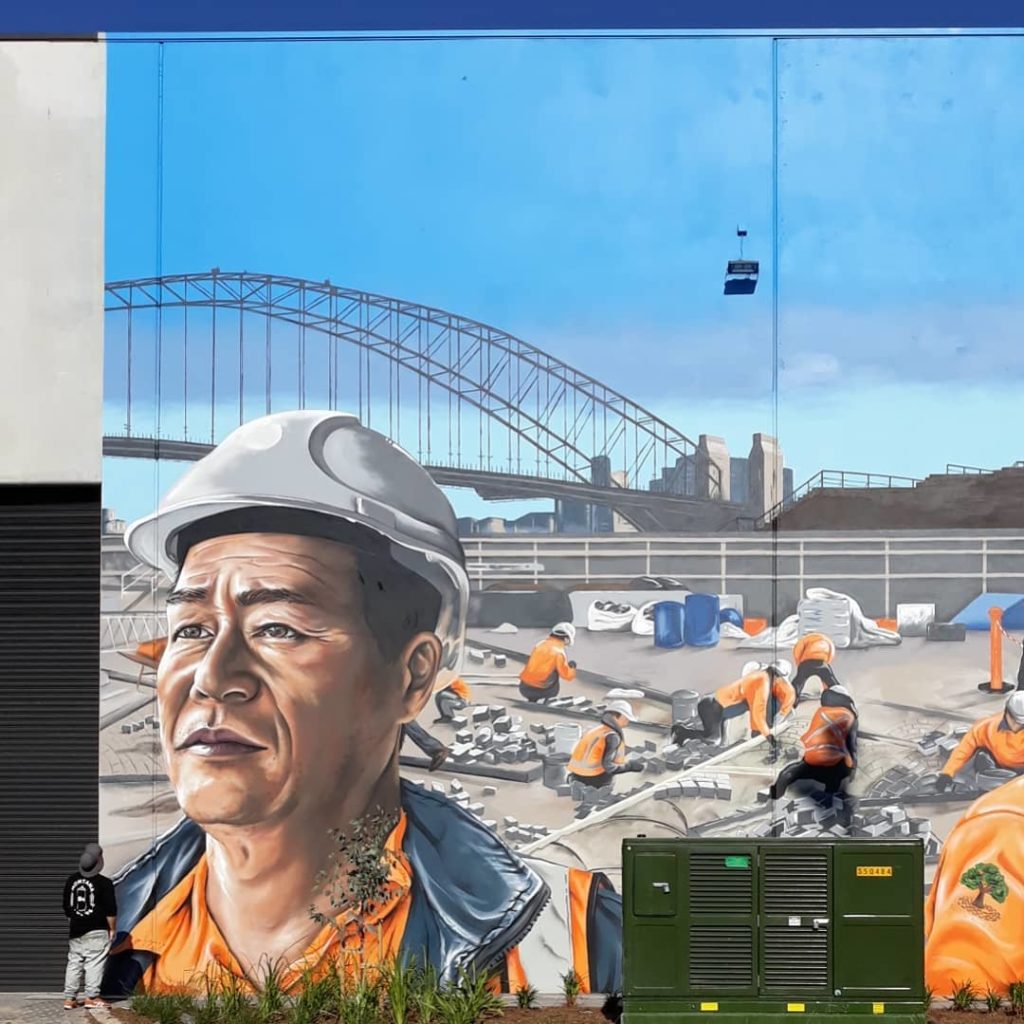 A tribute mural created by Reubszz
For graffiti art depicting large scale murals and ultra-realistic portraits, the Sydney-based graffiti artist is a master.
From murals of cultural figures like Tupac to stunning representations of apes, his portfolio of work is bursting with awe-inspiring looks. Bold colors and 3D imaging truly bring structural works to life with his stunning style.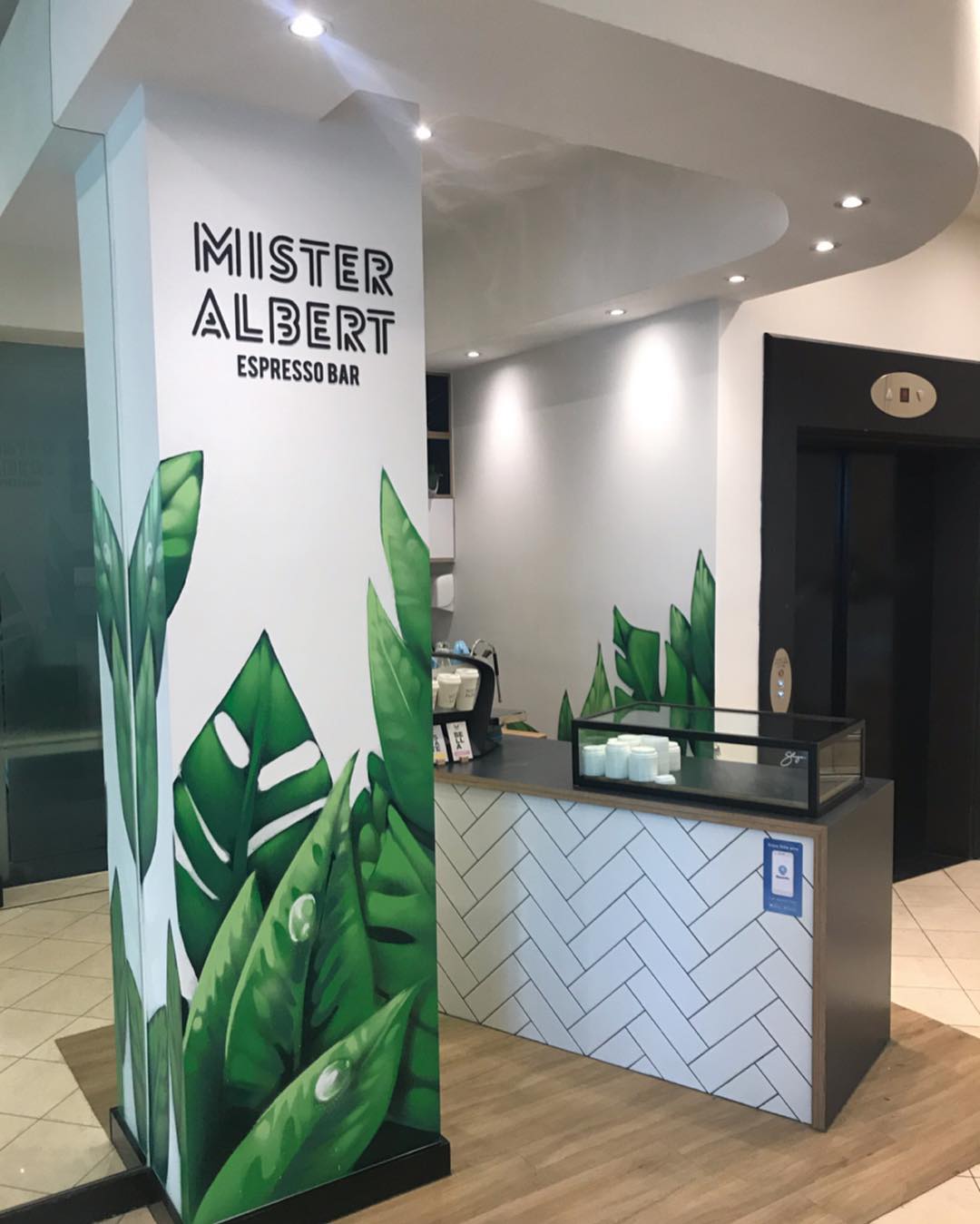 Fun little job for an espresso bar in Melbourne
The Melbourne-based graffiti artist has painted everything ranging from Wolverine to underwater scenes, war memorials to Kung-Fu Panda. All of his is visually stunning.
Bold, contrasting colors give images a unique pop that will ensure any wall or structure stands out from the crowd. Whether painting a background or incorporating brickwork into the piece, the options are endless.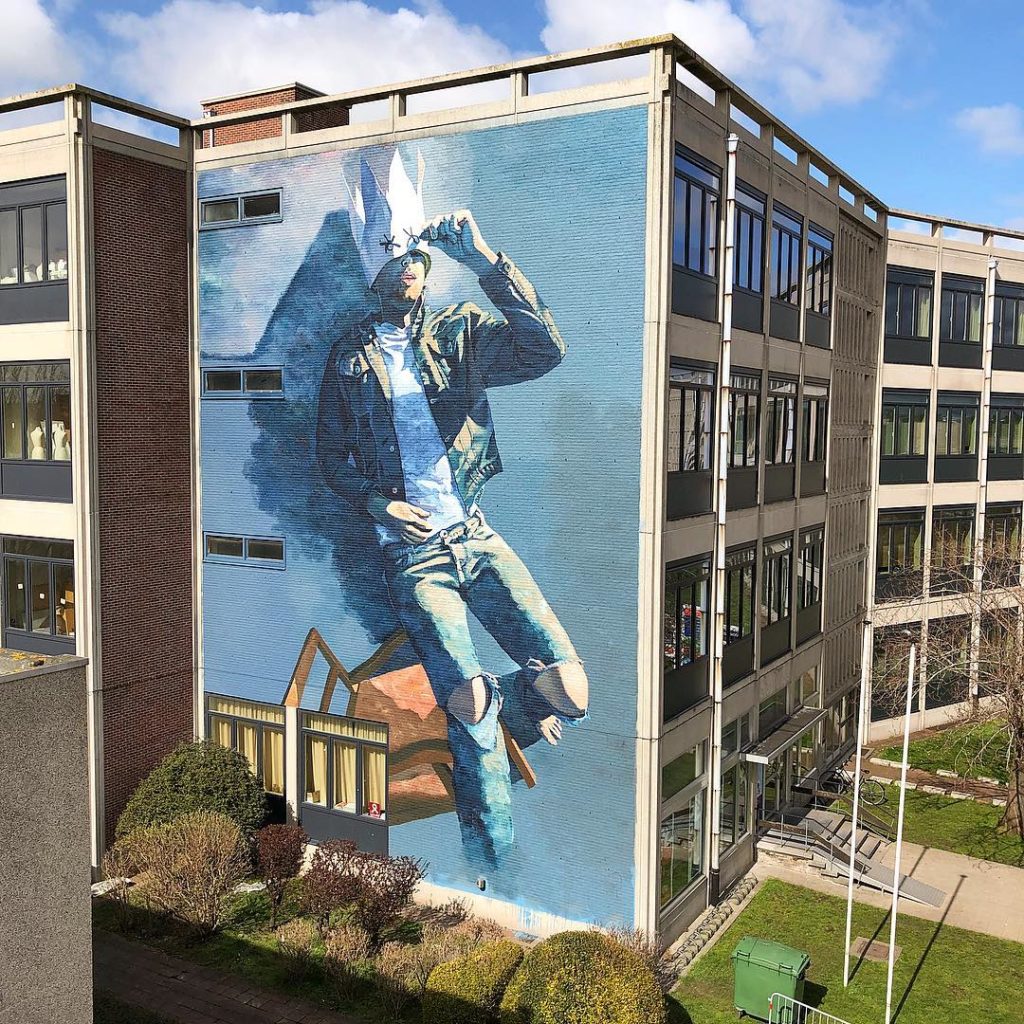 Large scale mural for The Crystal Ship
Having started painting age 21, the Belgium-based artist focuses on colorful and figurative pieces while also bringing themes like fame, ego and self-contempt to life through his work.
Matthew's background in Digital Arts and Entertainment shines through his work with stylistic backgrounds and conceptual imagery. The results are truly outstanding and suit a range of buildings and external structures.
Brussels: Mr.X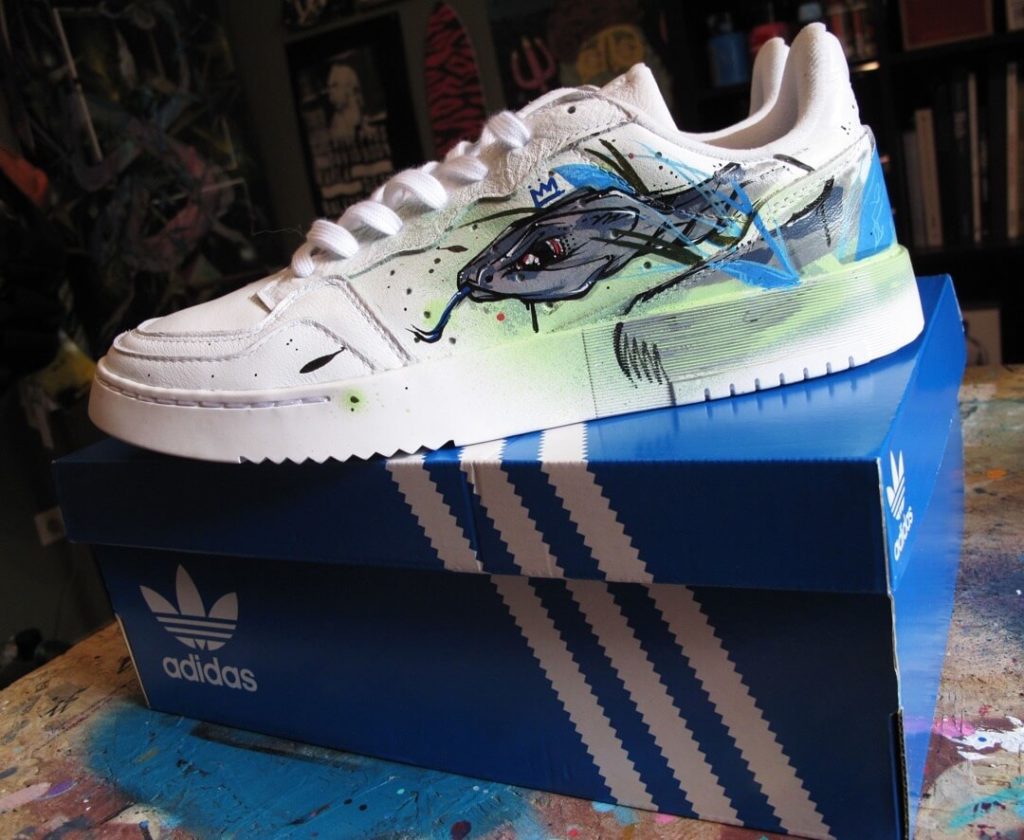 Customized Adidas trainer
The Brussels-based graffiti artist focuses primarily on external wall art, and has a big reputation for depicting animals in bold colors and a 3D fashion that stands out from the crowd.
His murals often have other features in the foreground to truly capture the imagination in a big way.
Auckland:

 Gasp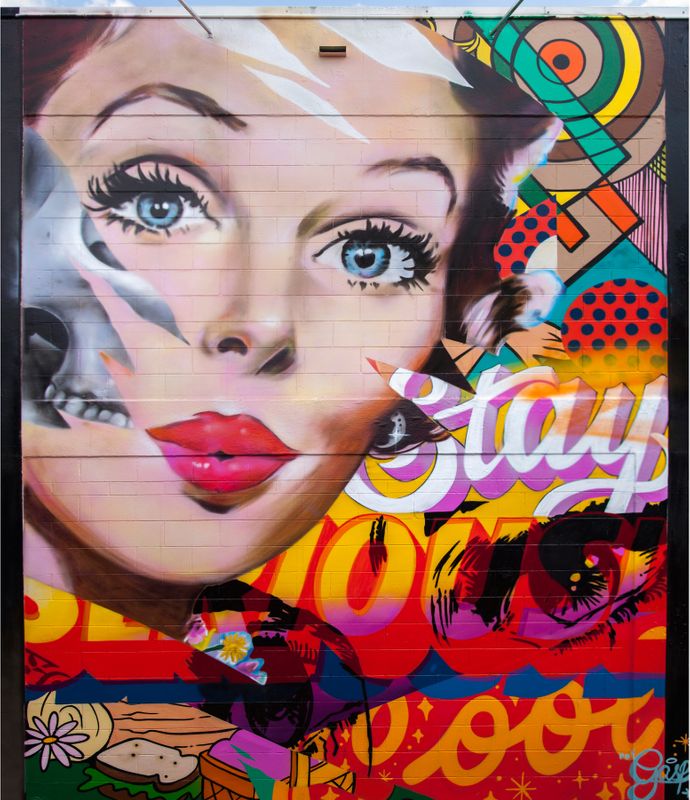 Mural at the Beats, Bites & Brushes Festival in Auckland, NZ
Embracing the pop art style of the mid-20th century, Gasp merges old ideas with a modern twist to create stunning artworks.
Whether using the brickwork as a background or transforming the entire building, the big and bold designs are ideal for displaying messages through speech bubbles, making them the perfect solution for businesses across many sectors.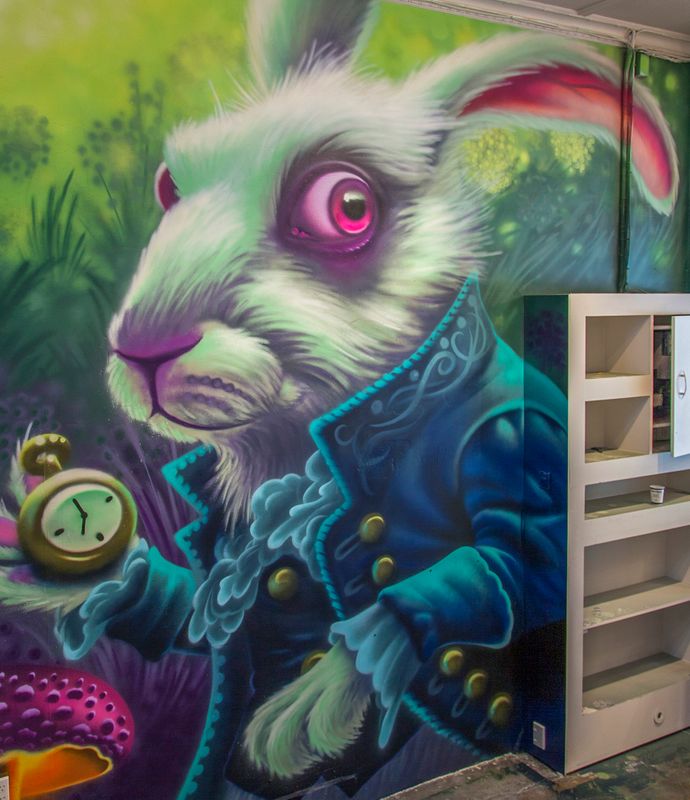 Spray-Painted for a retail shop in Palmerston North, NZ
The Manawatu Based graffiti artist has a keen eye for realism, often depicting animals including birds, cats, and rabbits. There is a clear focus on the idea of the eyes being the window to the soul.
This creates truly powerful images, not least due to the use of explosive colors. The juxtaposition of realistic subjects and psychedelic backdrops is part of the reason why his work can brighten up any space.
Auckland:

 

MIN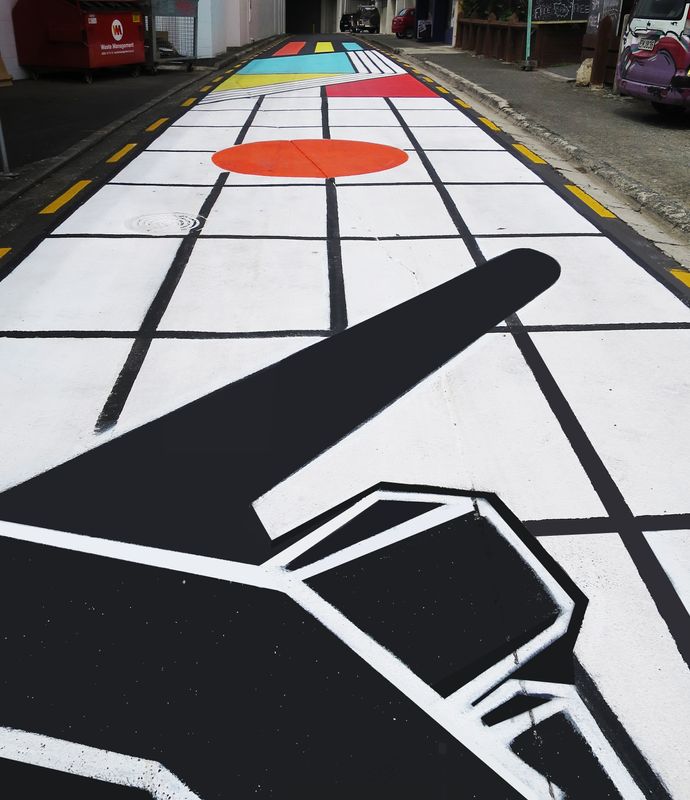 Laneway painting in Northland NZ, inspired by retro Japanese Posters and pop art
MIN has painted artworks throughout New Zealand, both independently and for commercial clients. Her works capture the eye with their bold lines and contrasting colours.
Abstract designs using geometric shapes are all designed to perfectly suit the space she is painting be it brightening up a neglected staircase or part of a wall.