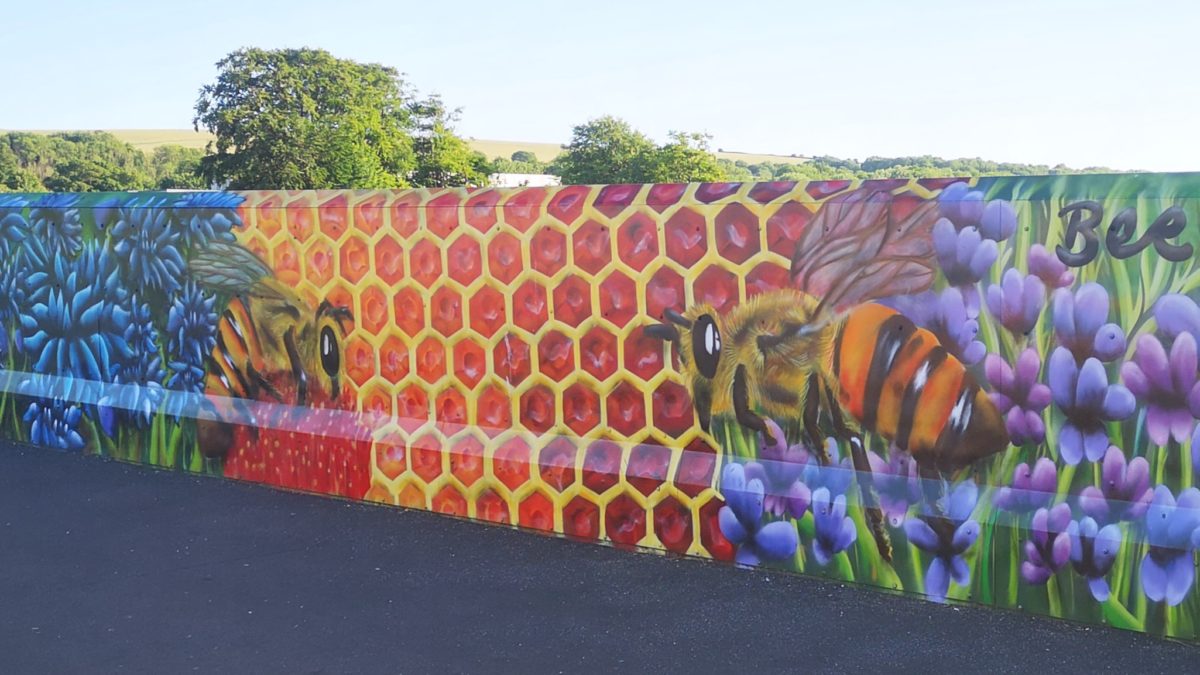 The Power of Street Art In Communities
Walking through cities you don't have to look far to find art. It's in the architecture of our buildings and on the walls of curated art galleries, but it's with street art that we see some of the most powerful works. It's hard to define because it comes in every colour, size and style but street art often refers to graffiti works in public locations, usually done without permission. For some it's a nuisance and an eyesore, but for others, it's transformative. Street Art has the power to revolutionise spaces through embellishing walls and expressing the lives and culture of people.
Art in the street can completely change the visual aesthetic of an area. A city full of towering concrete grey buildings is transformed with colour and light with the addition of art. Instead of feeling dreary or uninterested, people walking through the city can become inspired and uplifted. It also helps to stimulate the public, encouraging people to pay attention to the world around them and to engage with their environment rather than disconnect with their community. With the addition of art in our physical environments, the places where we work, learn and relax become enriched, opening our minds to new possibilities. A sense of life can be given from street art as it adds character and complexity to what otherwise may be a boring place. In particular, when artists come together with civic and business leaders, they can create large scale works that completely reframe a space. In Belfast, parts of the city that were once abandoned have now been transformed into art galleries and cultural hubs.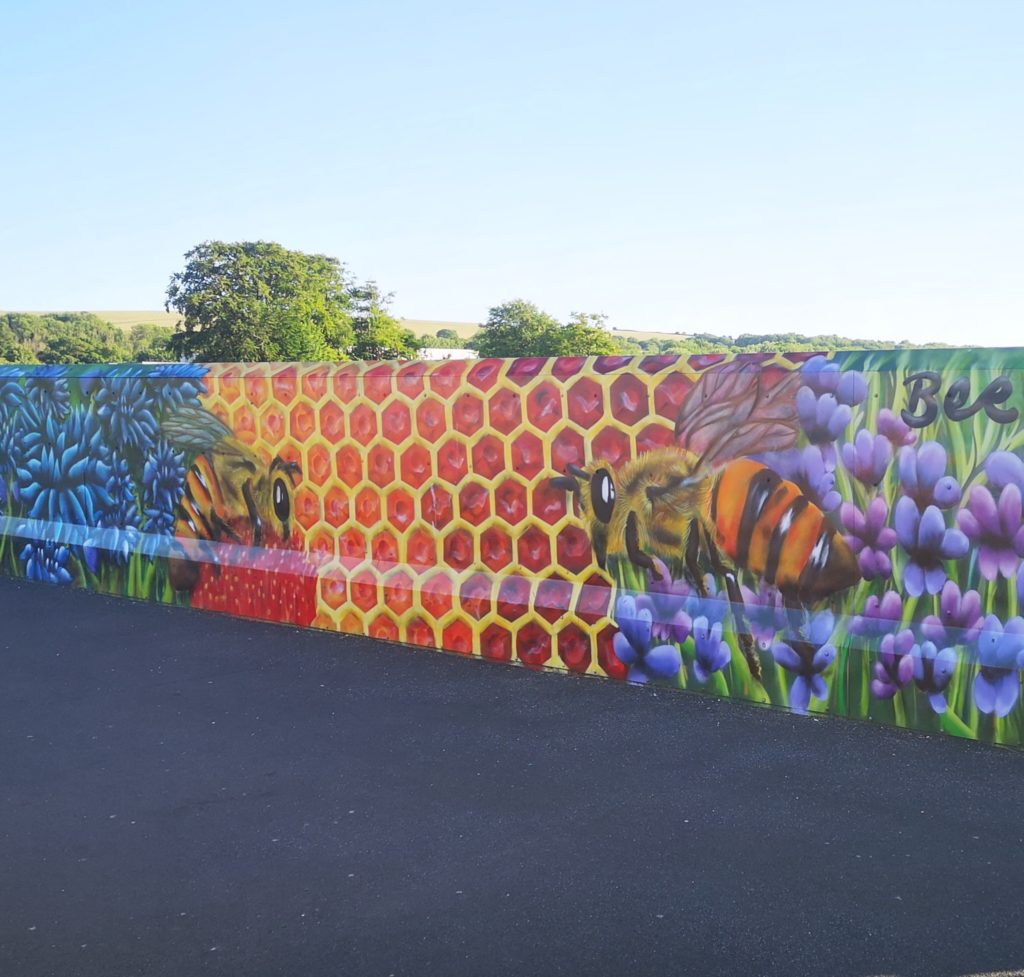 A bee mural in Falmer Station in Brighton, England 
Furthermore, studies looking at the power of art have shown that public art can create a community's sense of place and identity. Street art makes cities and towns individual and breaks away from dullness.
Sometimes street art not only looks beautiful, but it has purpose, it often wants to make a statement. Street art is the perfect way to express the lives and values of a community. It can highlight the values that people share or want to celebrate, for example, a portrait of someone who is well respected in the area helps to give a sense of pride. People feel connected to others through the demonstration of a shared history, values and stories in a way that is tangible.  Sometimes the story being told is a political or social statement. Since its beginning, graffiti has prompted discussions and been a tool for free speech and protest. Graffiti gives anonymity which in turn gives freedom to artists to say whatever they want. In particular marginalised communities that are often silenced can be heard in a way that is loud but peaceful. In Buenos Aires street art has been used by activists to resist the military dictatorship and share the stories of their history in a time where those in power sought to erase it. The city has become famous for its incredible art and has transformed what once was somewhat of an urban wasteland. Another example of powerful political art is the art on the Berlin Wall that transformed what was both symbolical and physically a division, into an outdoor art gallery celebrating freedom and unity. Currently, the Berlin Wall displays works of over 100 artists from across the world that tourists come to admire every day. For the people of Berlin, the art on the Berlin Wall reminds them their history but also their ability to overcome oppression.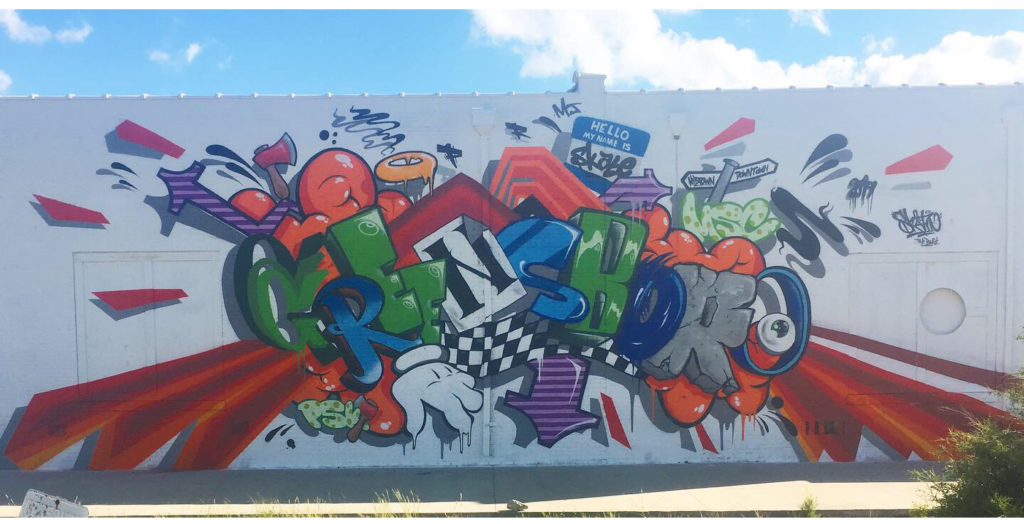 Painted in Greensboro North Carolina
Street art is a reflection of its location, time and people. Without it, a community can lack a sense of identity and inspiration, with it, it offers optimism and connection. No matter what, street art shows who we are. It shows our history, our culture, our lives and brightens our world.