Rebel commissions local artists to celebrate Australia's star athletes
Rebel believes sport takes us to a new, more positive state of being – and has the ability to transform the ordinary into something spectacular.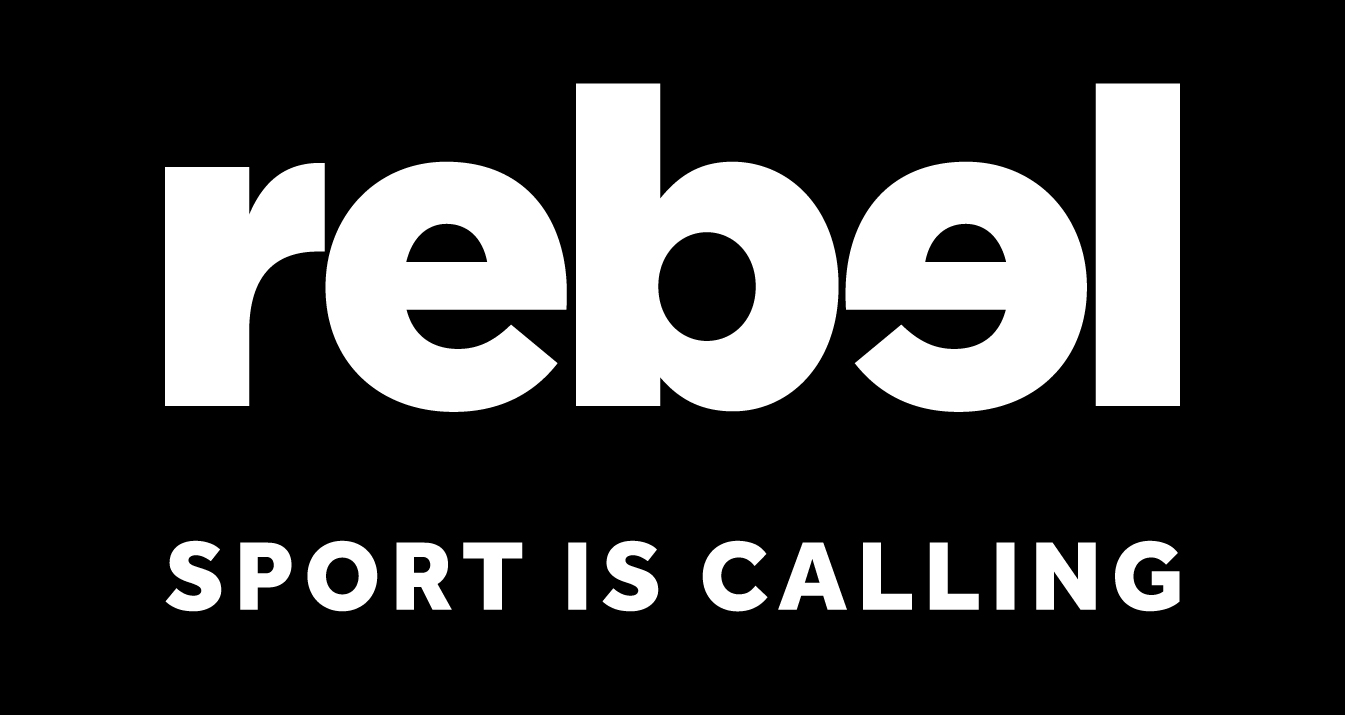 So it makes sense that the 155-store chain is pulling out all stops, including commissioning a range of talented mural artists, to inspire its customers to get moving.
In March, it opened its largest Victorian store at Highpoint Shopping Centre, featuring 2500 square metres of latest sporting apparel and equipment, new sports tech and virtual gaming.
Why Rebel decided to hire mural artists
One of the highlights of the concept store is an interactive basketball court featuring striking street art murals of Australian basketball royalty Patty Mills, Lauren Jackson and Andrew Gaze, painted by local artist Damien.
It's one of more than 10 pieces of original artwork that Rebel has commissioned through Book An Artist so far. The platform links businesses with some of Australia's best mural artists, portrait artists, street artists, canvas painters and graffiti artists.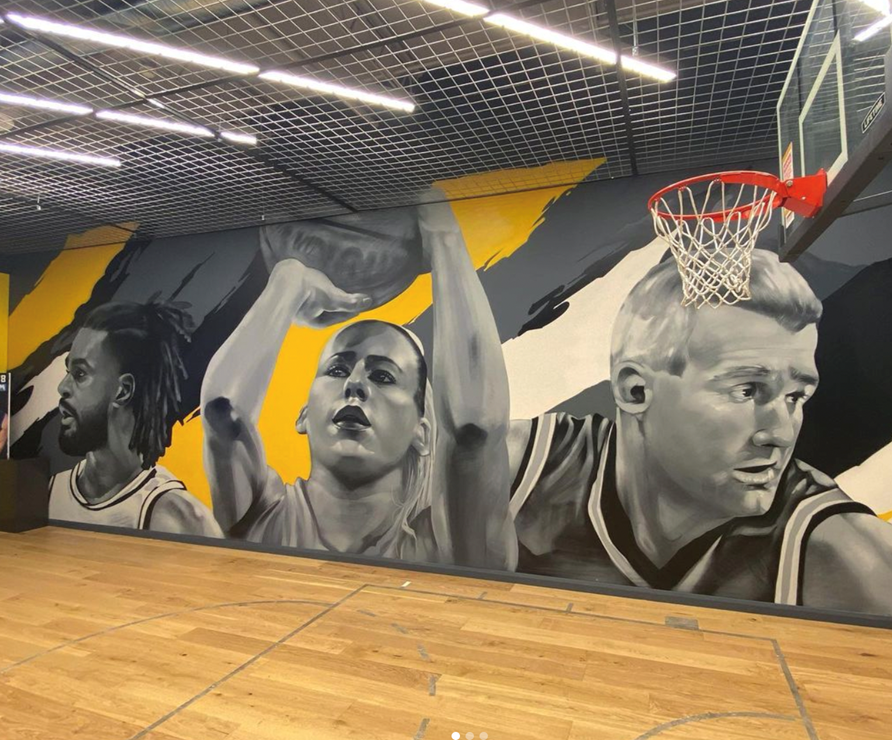 Mills and Jackson now feature on the walls of Rebel's instore basketball courts around the country, with each artist, including Sydney's Reuben, and Melbourne artist Kevin, bringing their own flair.
Giving artists the opportunity to work with big brands
For street artist Kevin, who is a huge basketball fan, the chance to feature in Rebel's Chadstone store was too good to refuse.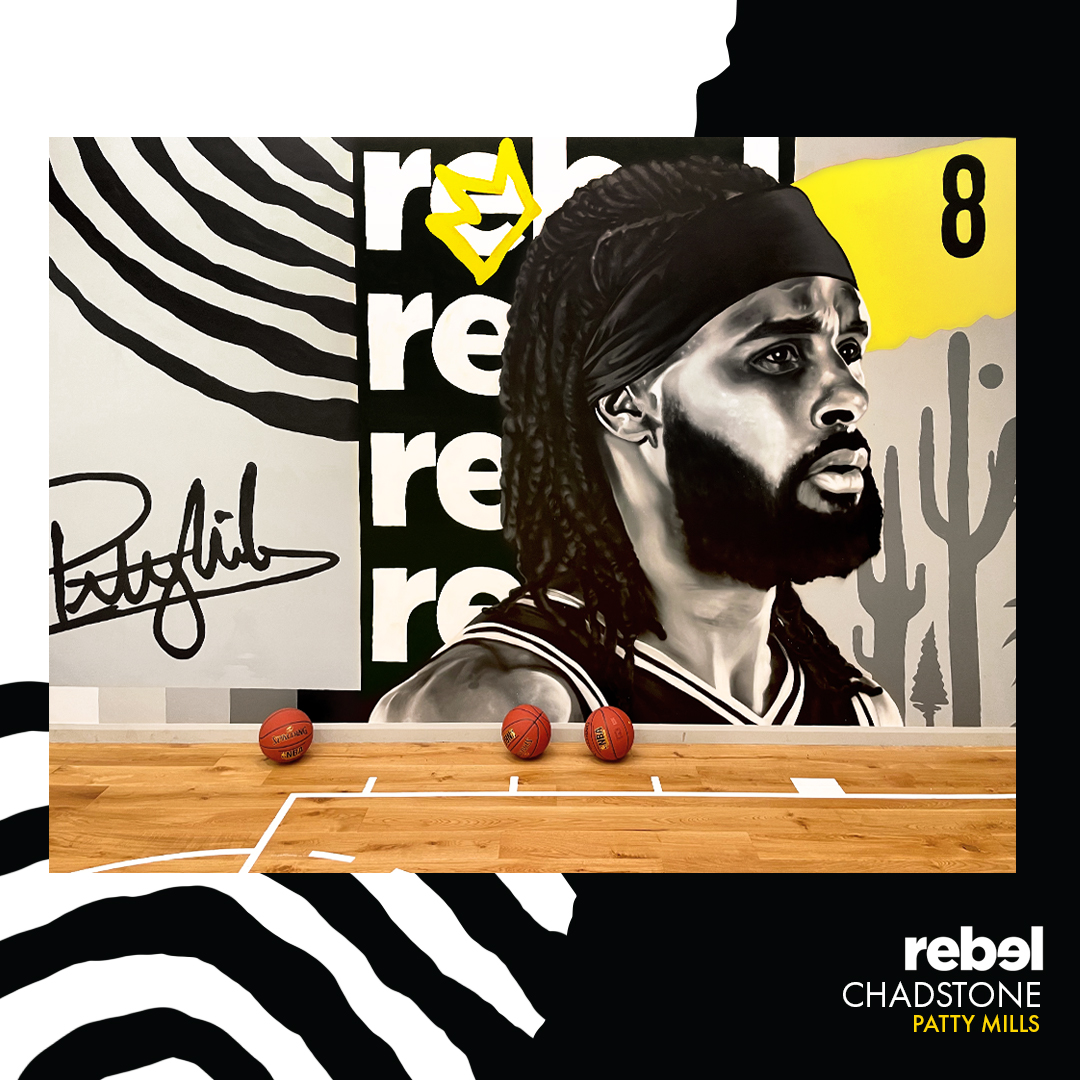 "It's always an absolute honour to work with brands like that because I grew up shopping at those places. It used to be where I enjoyed going to the most as a kid, so to be able to put my art in those places is amazing."
Signing up with Book An Artist has also put him in touch with other basketball fans, who've commissioned him to paint athlete portraits in their home basketball courts, or kids' bedrooms.
And when the local artist is visiting Chadstone, he sometimes pops in to Rebel to shoot a few hoops in front of his own custom mural.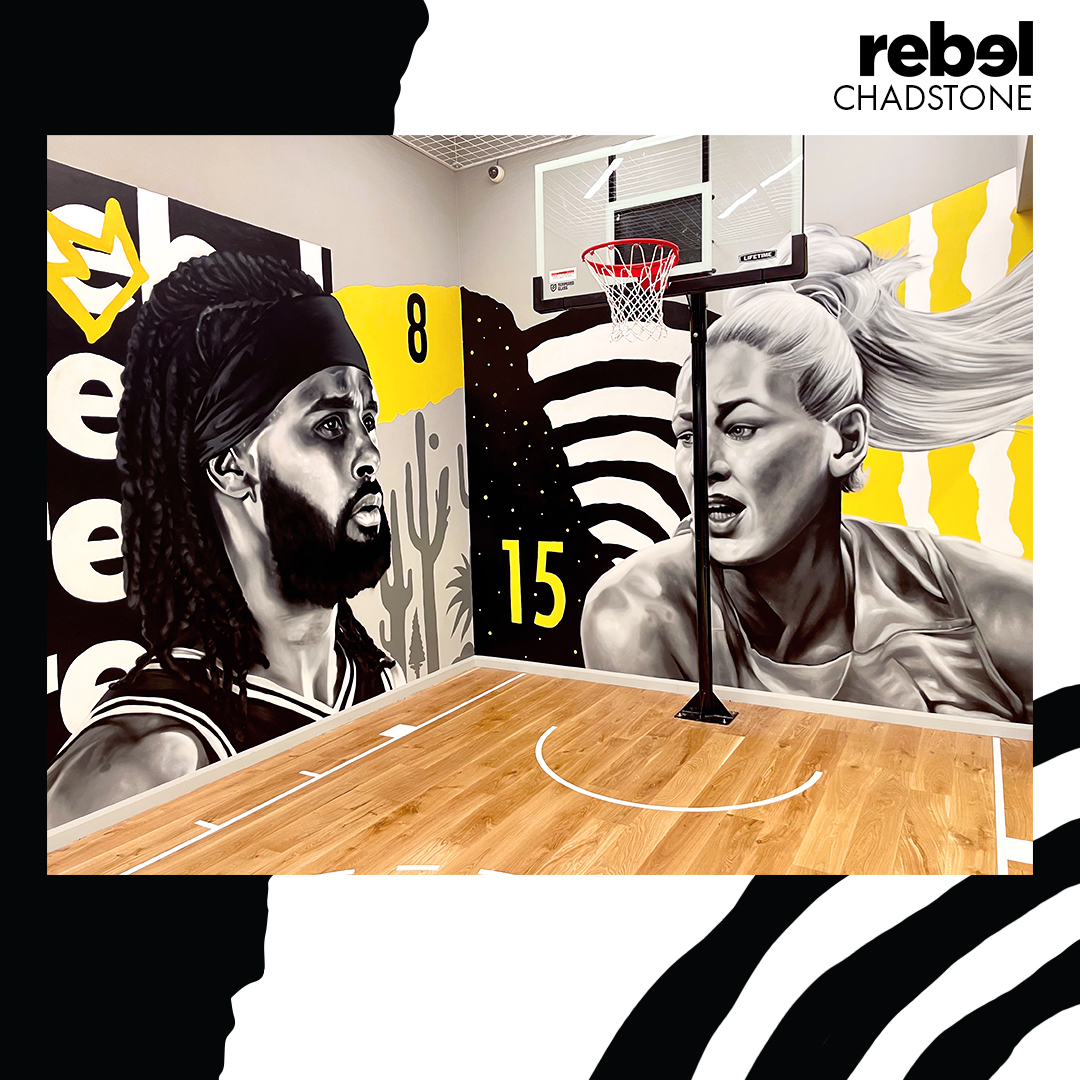 Helping artists expand their reach
In Sydney, Reuben added his touch to Rebel's Parramatta store, and says the process was very straightforward, with Rebel providing plenty of artistic freedom.
Along with social media, his website and word of mouth, plenty of his work now comes through Book An Artist.
"I think it's a good jumping-off point. It ranks pretty high when people are searching for murals."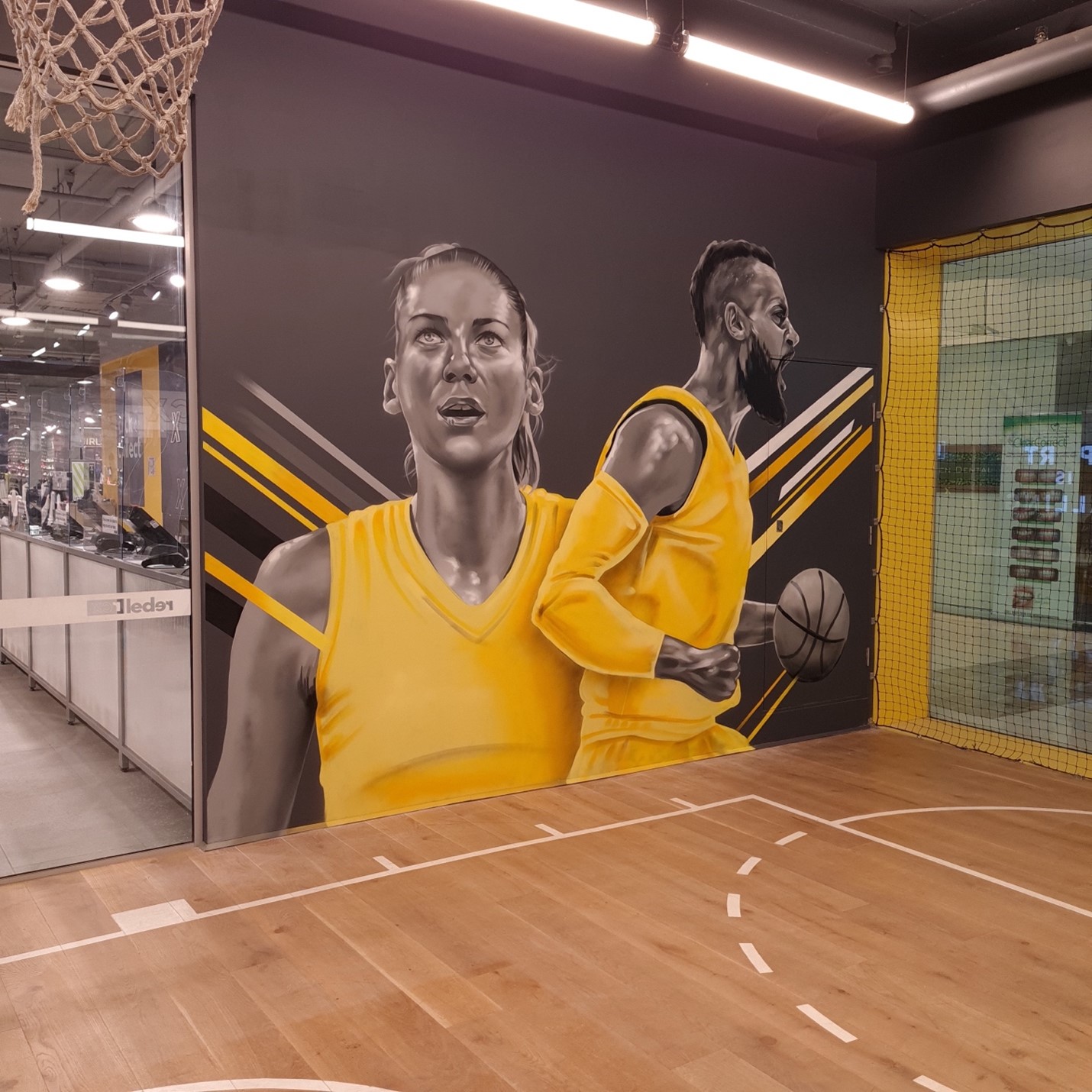 Working with a large brand like Rebel also helps him to build his profile.
"Obviously any exposure's good exposure, so if it's in a corporate setting in a store, obviously those jobs are going to come your way a bit more," says Reuben.
Sports murals to inspire customers
Book An Artist founder and CEO, Gaurav Kawar, says the platform is thrilled to be working with Rebel on its immersive in-store experiences.
"We're excited to partner with Rebel in sourcing talented artists to celebrate iconic Australian athletes," says Kawar.
"We love that Rebel's motto is to inspire all Australians to chase their sporting dreams, and we believe our local artists are doing a fantastic job in vividly bringing those dreams to life."