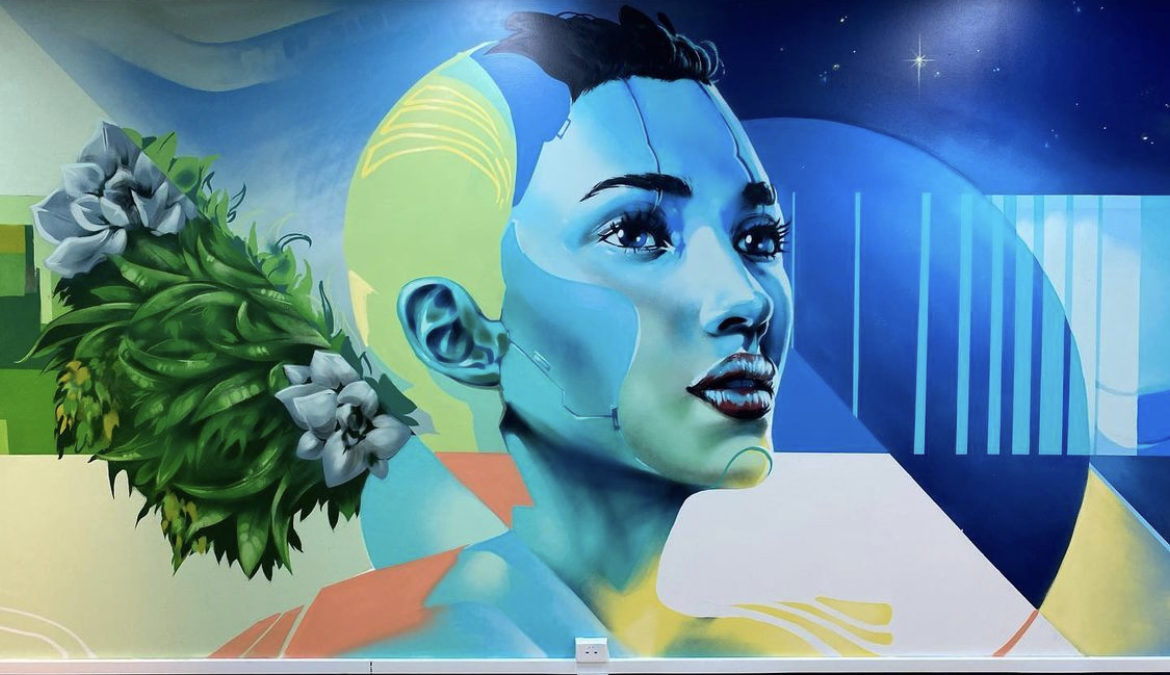 Art for Arts Sake: Exploring the Mental Health Benefits of Art
Are you okay? Mental health has been a prevalent issue for far longer than COVID-19 has run rampant. Art therapy for mental health suffers is proven to provide comfort in difficult times. The importance of taking care of oneself has doubled under the notion that we are now living restricted lifestyles. Art provides an outlet for Australian street artists, either through creating it or viewing it.
The brilliance of art is that anyone can do it! It's for you and your benefit. Impressing art critics or selling your sketch for thousands of dollars is not on today's to-do list. Illustrate how you feel, colour the world around you, draw on your walls and spill paint on the carpet.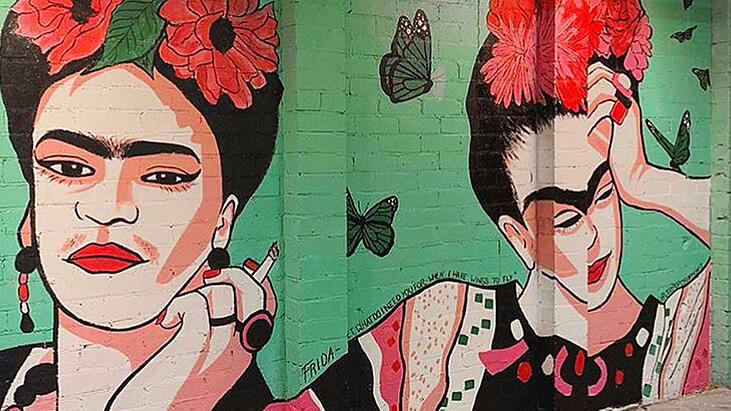 Frida Kahlo painted by @juzpopcreations
Artists have been depicting their troubles through their work since the dawn of time. Pablo Picasso painted monochromatic, melancholy pieces from 1900 to 1904. The collection of sombre artworks, titled 'The Blue Period of Picasso', were creative outlets for his depression. Frida Kahlo painted over 55 self-portraits depicting her mental duress. Georgia O'Keeffe was commissioned to paint a mural for Radio City Music Hall in 1932. The stress and anxiety of public disappointment forced O'Keeffe to abandon the project. A rich history of artists who expressed their inner demons through paper and paint stirred the conversation regarding the mental health benefits of art.
Art therapy for mental health is a scientific method proven by psychological study. These techniques can be implemented throughout your life however you see fit. There are no rules to what you create, it is art for the sake of doing art. The benefits of art for mental health range from reducing stress, addressing past traumas and primarily providing a positive distraction. Mental health artwork can help artists identify their struggles and communicate them effectively. It's important to stay connected and art can offer that.
As professional graffiti artists, try honing your skills or working on a beloved project. Turn your attention to your own empty walls and create a mystifying mural that will impress your socially distanced guests. Break rule of thirds and make a mess or create something entirely for you. For those who can't draw one eye from the other, who cares! There are adult colouring books, paint-by-number canvases or blank pages to scribble your pen willy-nilly upon. Follow a Bob Ross tutorial and see what happens!
Remember, it's okay to not be okay. #hereforyou
https://mhaustralia.org/need-help – Australian Mental Health Resources
https://www.mentalhealth.org.nz/get-help/in-crisis/helplines/ – New Zealand Mental Health Resources
https://www.nhs.uk/conditions/stress-anxiety-depression/mental-health-helplines/– UK Mental Health Resources
https://checkpointorg.com/global/ – Global Mental Health Resources
Tags In