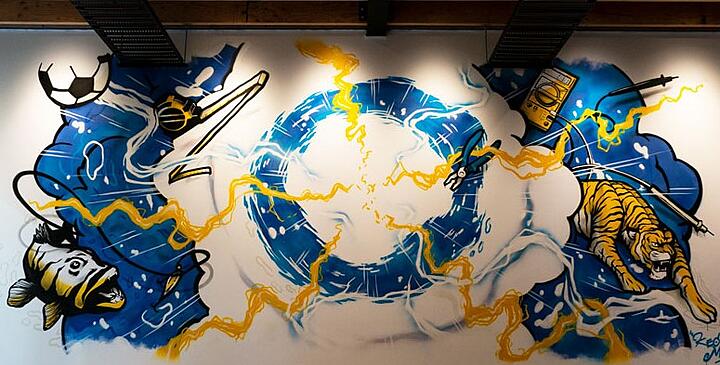 Taking on the wallpaper industry one mural at a time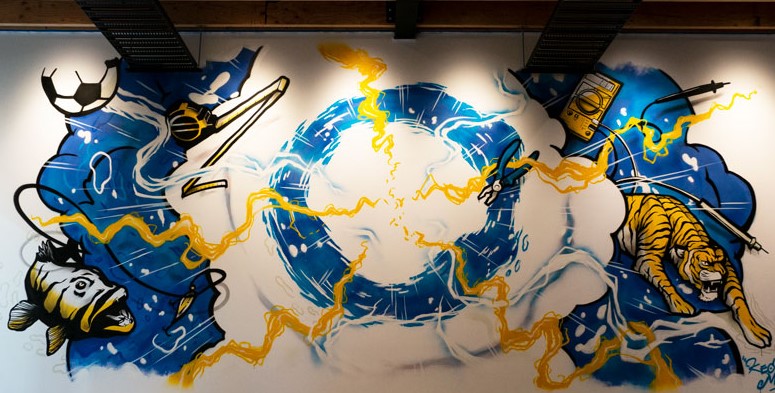 Last week, BAA organized an augmented reality mural for an electric company out in Werribee, Melbourne. As a startup BAA is super proud of this as we hit two of our objectives – we helped a client get a bespoke piece of artwork and move away from getting a graphics wallpaper. Secondly, we got to be at the forefront of technology and innovation by introducing augmented reality (AR) into the mural artwork.
The timeline of this project is crazy amazing. BAA met Liana, Interior Architect at Form Projects on Thursday by sheer co-incidence in a co-working space. We talked for a bit and were super excited to have found each other. The next day she asked us for help on this project. Less than 30 mins later we had introduced Liana to the perfect artist for this gig, Keo. 2 days to iron out the concept and final design and by the end of the following week, the mural was finished! "Done in a snap!" as they say. Keo was incredibly quick from concept to resolved design tomural artwork execution. A true creative professional.
Quote from Liana
"To say we are excited would be an understatement! A random introduction to BAA was the piece of the puzzle Form Creative Projects has been looking for. We appreciate craftsmanship and talent and always search for new ways to incorporate this in our interiors and finally, we found art! One interaction with BAA and it didn't take much convincing. From day one we were greeted with professionalism from both BAA and Keo with a desire to reach the best outcome for the client. Keo took our inspiration and created a piece of artwork that goes far beyond what was initially handed to him and says "Keo Match". The dynamic elements of this piece are exactly what we wanted and more. We know there will be many more opportunities to work with BAA and Keo."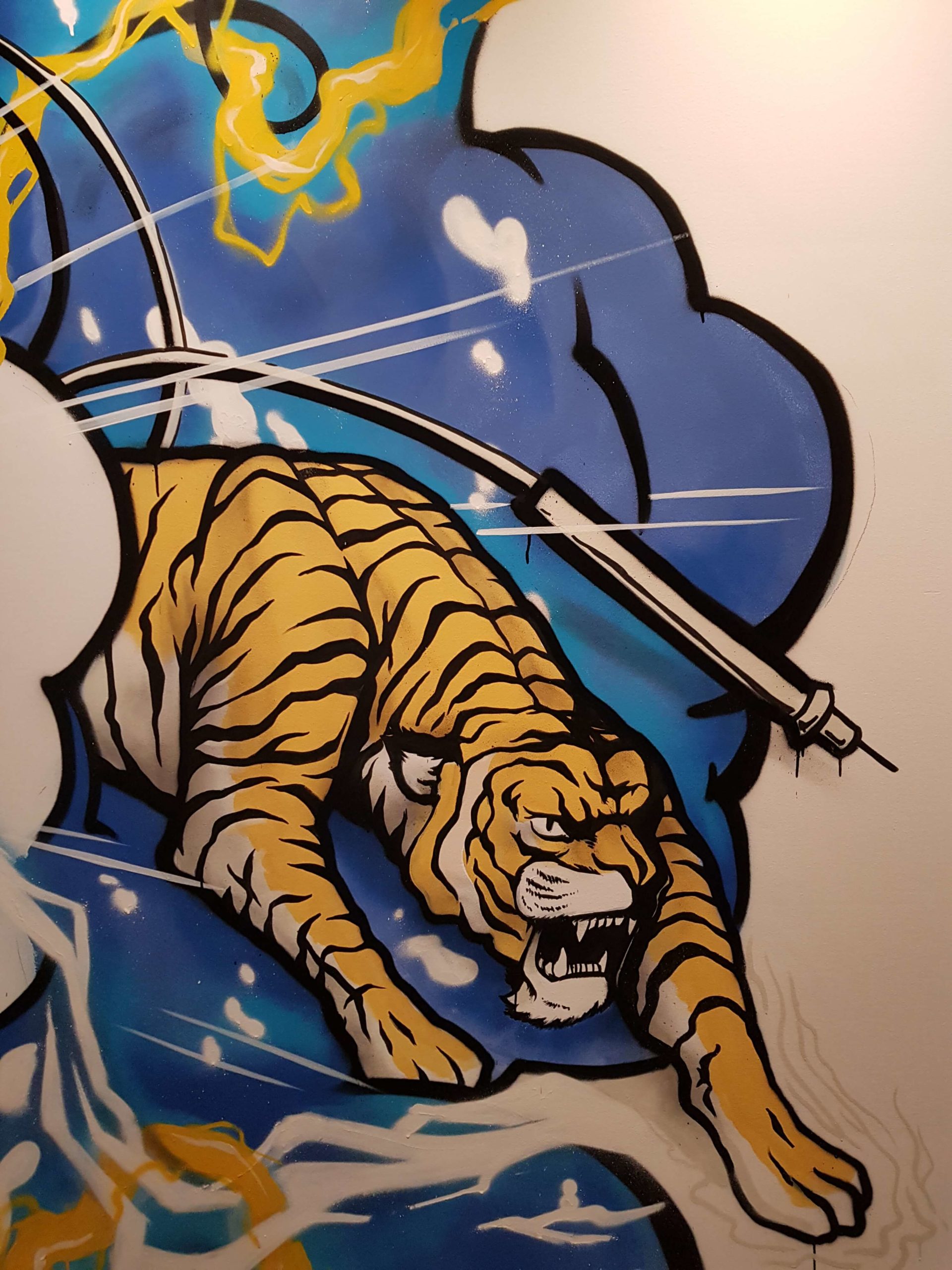 Quote from Keo
"It was an absolute pleasure working with Form Creative Projects and AME. Bookanartist.co made the connections and brief easy and clear so I could just jump right in and do my thing. I'm always keen to get every client the best artwork possible while also introducing them to new options when it comes to the overlaps between the digital tech world AR(augmented reality) and the analog street art/graffiti/mural world. This was truly one of my favorite projects as I was given trust and freedom to help realize the combine visions of Form Creative Projects, AME and my own. ShockAR should be shocking viewers well into the future!"Taking on the wallpaper industry one mural at a time.
See some more cool mural artworks: