Chatime Engages Mural Artists to Create Custom Artwork for its Australian T-Breweries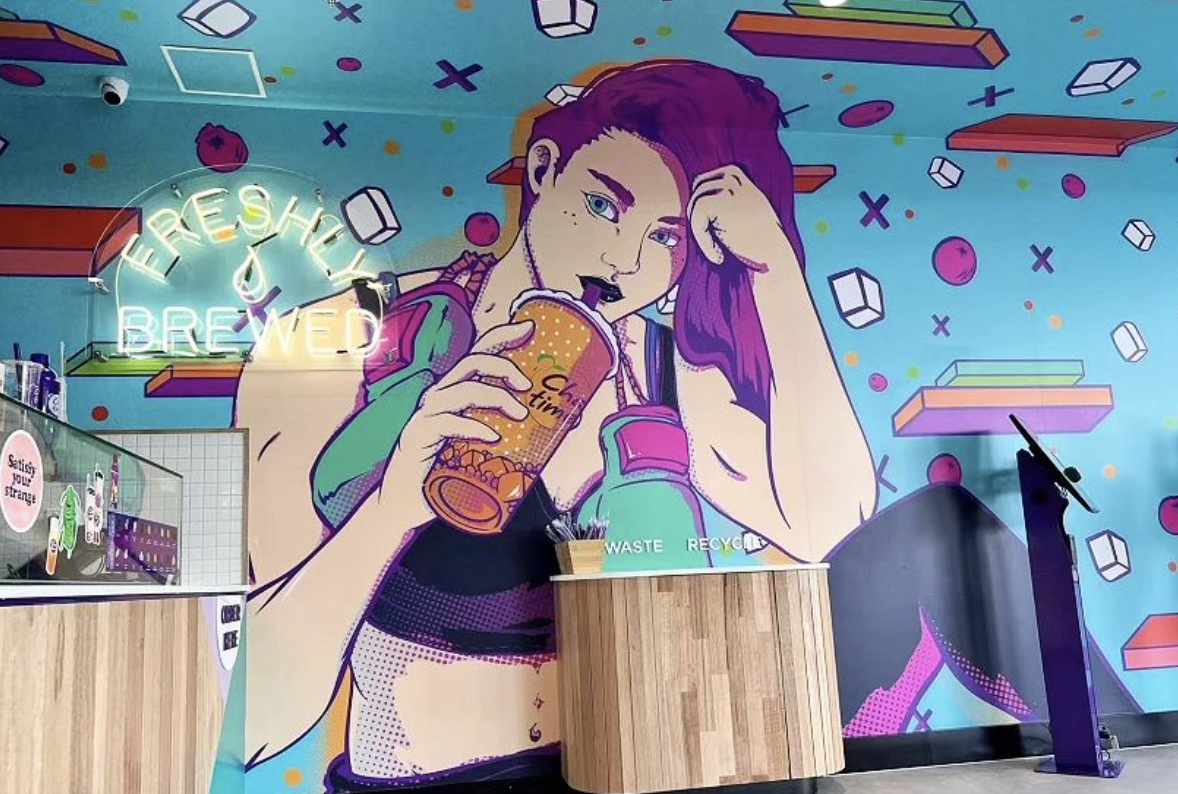 When it comes to brewing tea, Chatime likes to push the boundaries.
You won't find any stock-standard English breakfast tea in this franchise chain, which is opening its 150th Australian 'T-brewery' this month. Its youthful customers can choose from a range of exotic options, while mixing in anything from custard to lychee jelly or 'popping pearls'.
And the experimentation isn't just limited to its bubble teas.
Chatime is constantly searching for fun ways to bring a little zing to its T-breweries, including hiring a Melbourne mural artist, Fausto, to design custom original artwork.
Why Chatime decided to commission artwork
Marketing and engagement executive Leonardo Calica says when it comes to creating a memorable experience, the company likes to think outside the square.
Chatime's previous 'Satisfy Your Strange' campaign, for instance, encouraged would-be customers to scan a QR code, which brought a range of wacky animated characters to life.   
In its latest push – original artwork painted as murals on the walls of its breweries – Leonardo says the business wants to create that social media "moment" that will appeal to its customers, who are generally aged around 14 to 25.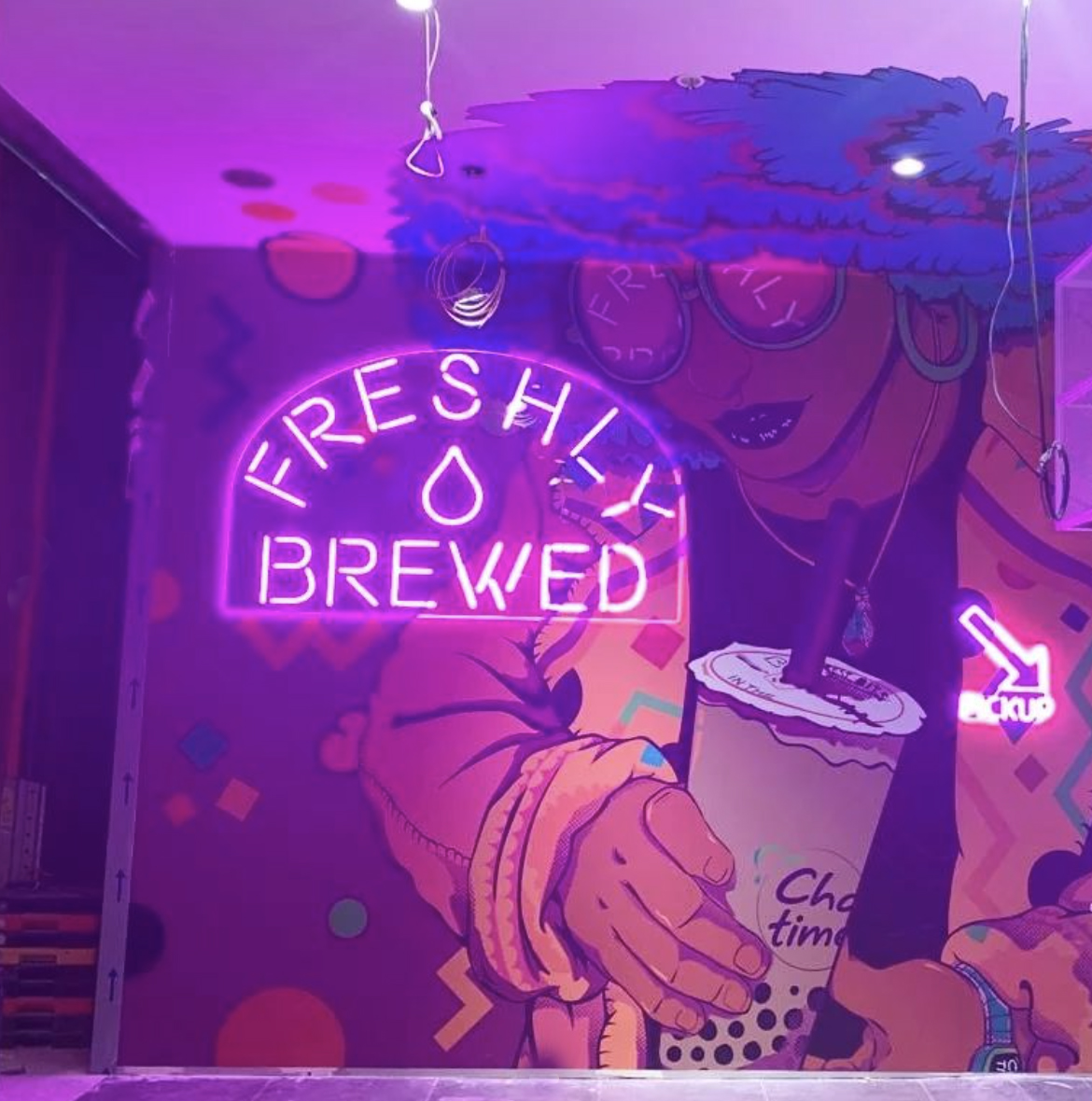 "Having this artwork really does connect naturally to the customers … having that Instagrammable moment where you can take a photo of a Chatime brewery and say, 'this is cool artwork'."
He says the brand is fun, adventurous and experiential – just like its customers. 
Discovering Book An Artist
Chatime is expanding rapidly, with plans to have 200 Australian stores operating within 12 months.
Originally, says Leonardo, his team began searching for individual artists to provide original designs for the 60 or so stores the business opens each year. However they soon realised that would be a mammoth task.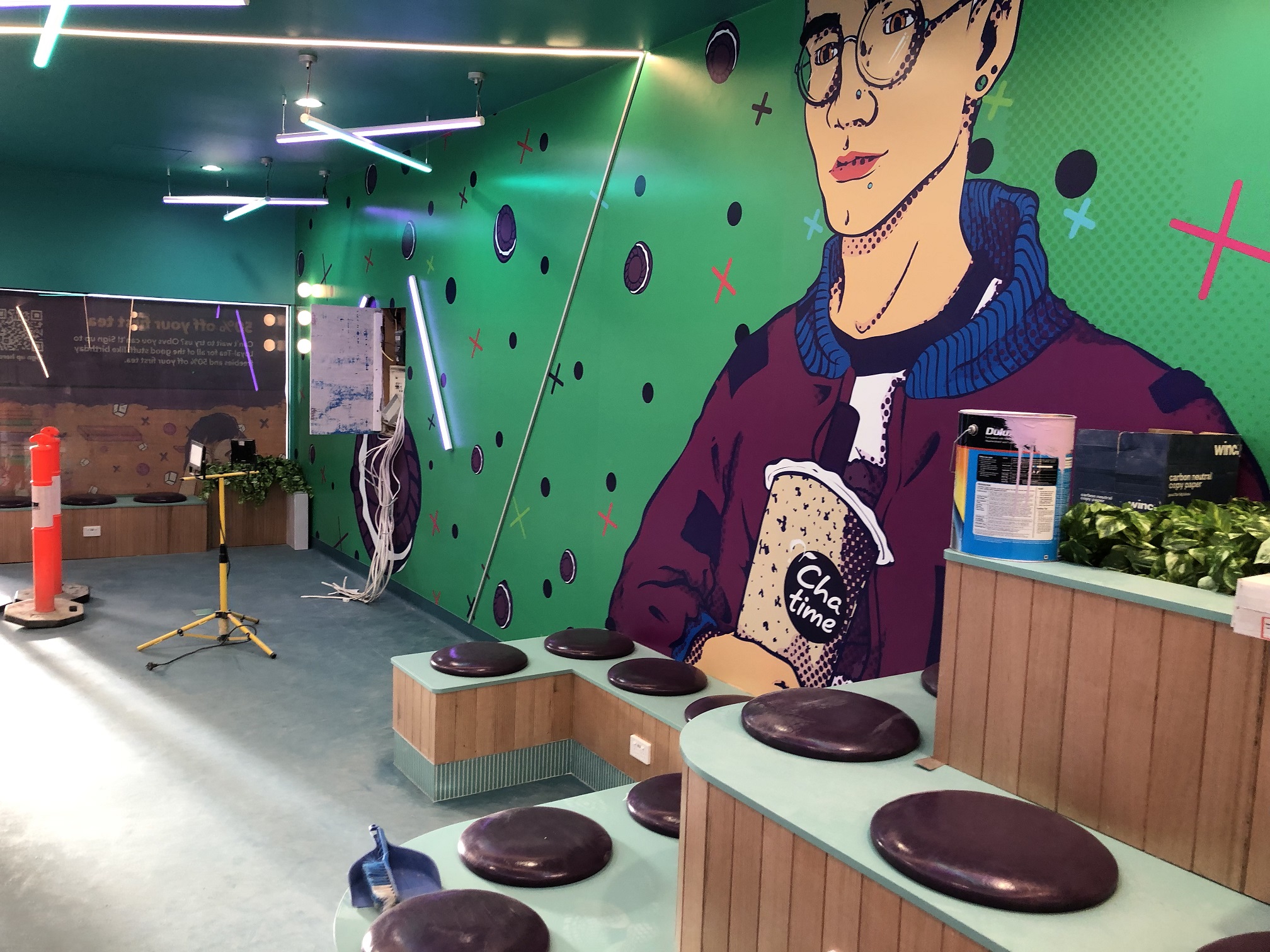 Fortunately, Chatime stumbled upon Book An Artist, which links businesses up with some of Australia's best street artists, mural artists, graffiti artists and canvas painters to fulfil their branding or marketing needs.
"And then all we needed to do was just pick an artist and go from there," says Leonardo. 
Selecting an artist
Leonardo says Book An Artist provided him with a handful of recommendations for artists, based on Chatime's specific brief, including its preferred style and aesthetic.
After experimenting with Fausto and a second artist, the business decided Fausto's artworks were the best fit. So far, his custom artwork has made it into at least 15 of Chatime's stores across Australia, with more to follow.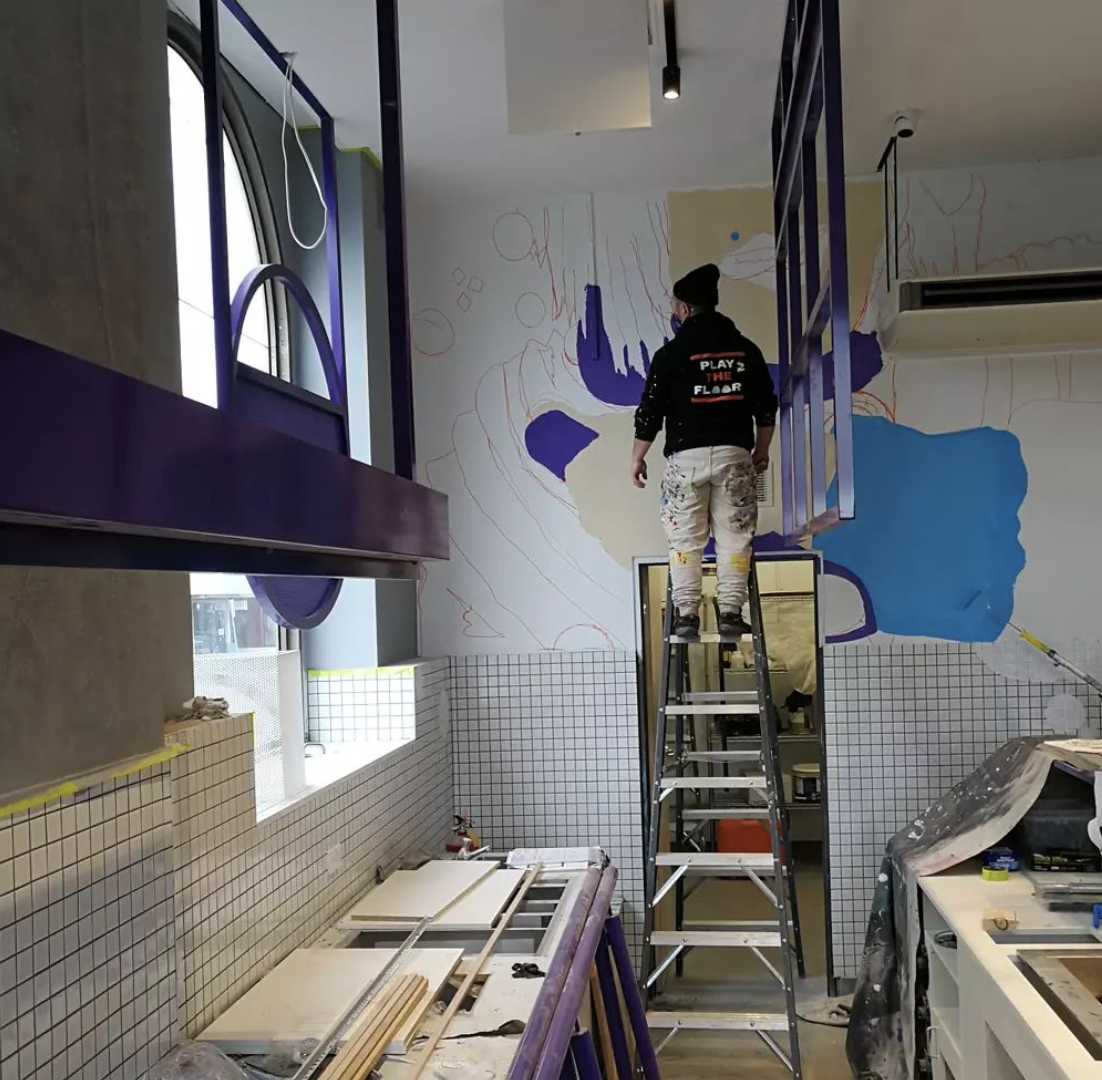 Leonardo describes Fausto's work as "very pop style, edgy – but very fun, very colourful and vibrant as well".
After selecting Fausto, it was time to get down to the nitty-gritty of incorporating his style with Chatime's brand messaging.
The result was the creation of a handful of personas, which Leonardo says are the personification of Chatime's six signature drinks.
 "For example, one of our signature drinks is Premium Pearl. He's created a character who is drinking a Premium Pearl milk tea, or another character called Pop It Like It's Peach."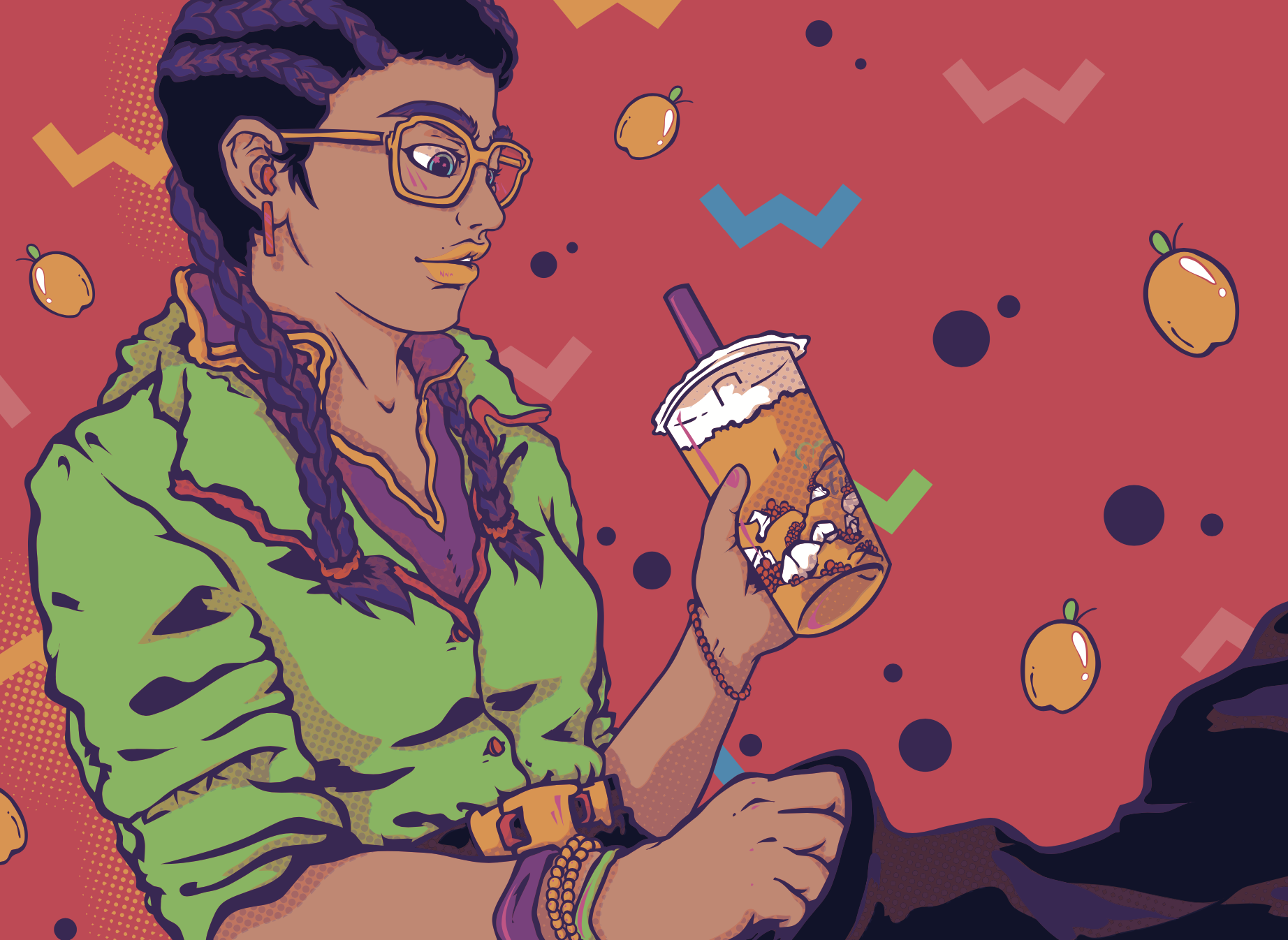 Reducing the 'pain points' of hiring an artist
Leonardo says Book An Artist eliminated many common pain points that can commonly crop up, such as a disconnect between an artist and how a business sees its brand.
"Book An Artist has provided us a list of people who very much fit the description and the vibe and the direction that we were really going for at Chatime," he says.
That's made the process easy for everyone.
"Fausto was pretty much spot on in regards to delivering on the brief. So exactly what we told him he delivered exactly that – and if not more."

————
Want to hire a local artist to bring your brand to life? Explore artists here.