Bosch Singapore Open New Innovation Hub with Founders-Themed Mural
Bosch Singapore x Book An Artist
Singapore is a land of many firsts. The first sip of a cherry lipped Singaporean sling, to a deep dive into an infinity pool 200m above the ground. Now, Singapore is home to the first collaboration between Bosch Singapore and Book An Artist.
The Bosch Singapore team commissioned artist Alvin to encapsulate start-up successors, Robert Bosch, founder of Bosch, and Steve Jobs, founder of Apple alongside the extraordinary Amelia Earhart piloting a red retro plane while the General Manager of Bosch, Karsten Rönner holds tight to the landing gear. The theme reflects the global nature of the business and Alvin's portraiture skills. Bosch are a forward moving technology and services focussed company with keen interest in sustainability and innovation.
"We are motivated by the desire to develop products that are "Invented for life," that spark enthusiasm, that improve quality of life, and that help conserve natural resources."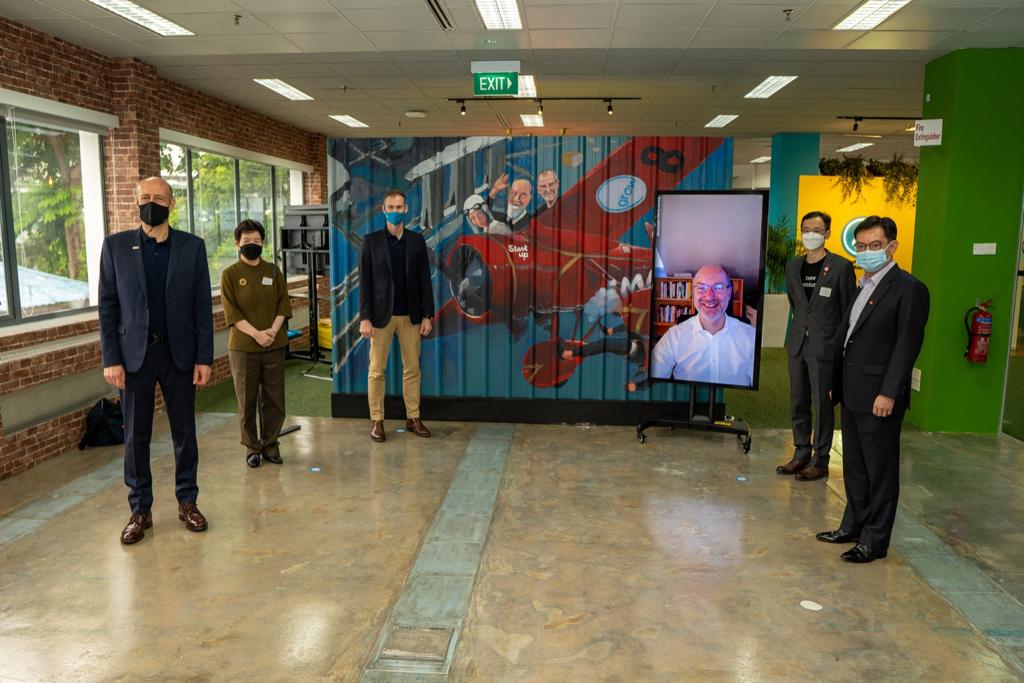 It made sense that the key word behind this mural was "Inspiration." Alvin is no stranger to working with big brands to create their vision having previously collaborated with Singapore Bank and Hospital. The Bosch mural came with its unique challenges; when asked how he over came them Alvin made particular mention to the mural surface.
"I was painting on a corrugated metal panel with undulating surfaces. And I only got to see how thick the bumps were on the first day of painting the wall. For this, I had to keep backing up about 10m away from the wall to check if the individual images were reading right."
Alvin goes on to state that the tight turn around from concept to mural completion was a true driving force. 
"Every project presents different challenges. For this particular mural, it was time. I only had 7 days to the launch of the new Bosch work space. This time included the concept designing phase too. There were many parties who had to agree with the design so the first thing I did was to make an agreement with the local team to cap the concept part of the project to 3 days, in which they totally agreed. This will allow me 3.5 days to work the magic."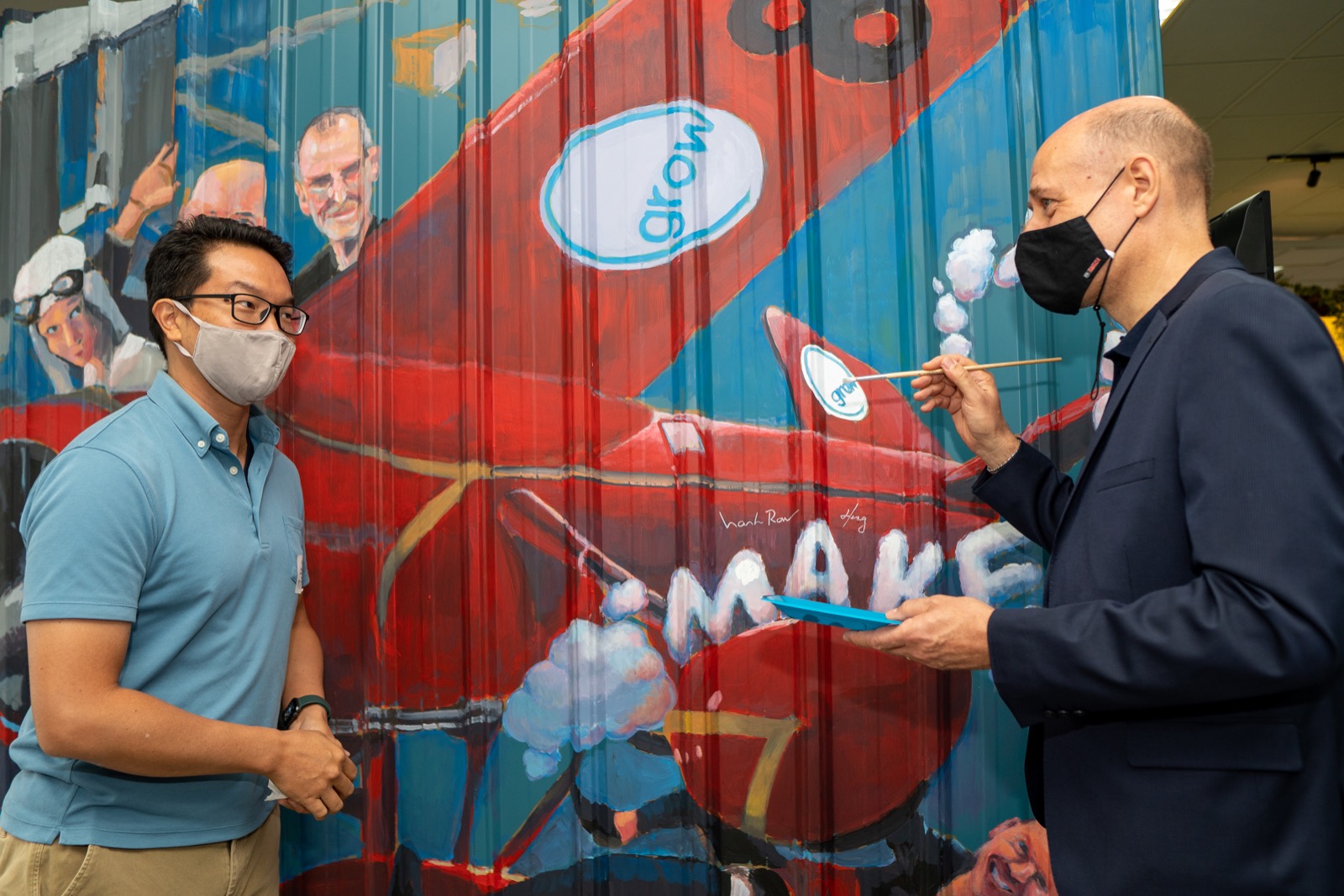 Book An Artist is proud of Alvin, and of our first experience working with Bosch.  Alvin describes working with Book An Artist by thanking a fellow artist.
"A big shoutout to fellow artist in Sydney who told me about Book An Artist. She had just completed a mural and notified me about Book An Artist. I signed up immediately and within a day, I had enquiries. How quick was that?"
Find more artists in Singapore here