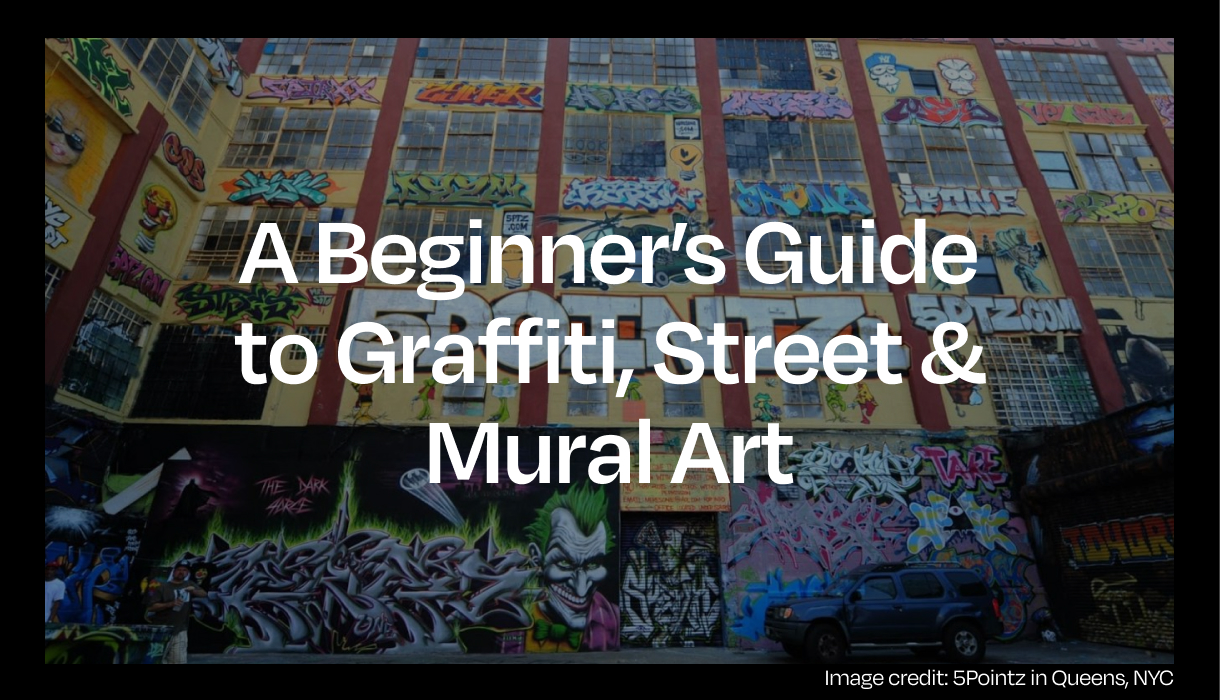 Beginner's Guide To Graffiti, Street & Mural Art: Definition, History, and Types
Graffiti from Its Early Days to Today
Urban and street art have seen an unprecedented rise in popularity recently, and with greater attention on contemporary urban artists who now produce both street art and studio work, it's good to take a step back and see where this all began. The 21st century has been a time of change for street art, morphing graffiti and the like away from vandalism and into recognized art forms.
In this guide to graffiti, we'll take a look at the hallmarks of the art form, what makes it what it is, and track where it came from through to today.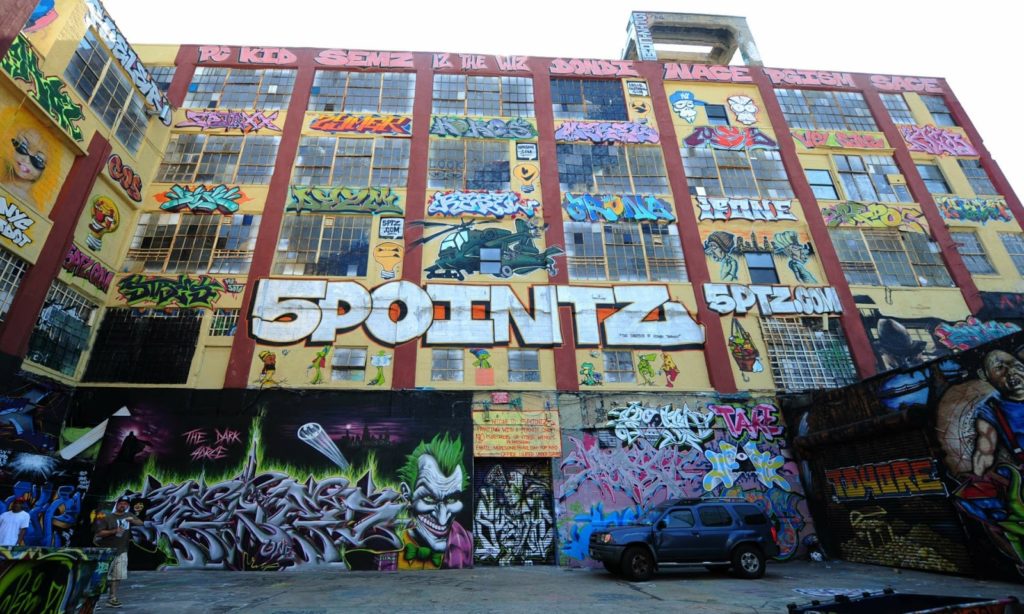 What Is Graffiti? Definition and Meaning
The word 'graffiti' is derived from the Italian word graffere, which means 'to scratch on a surface'. When we look up the word graffiti in any dictionary, we will find the definition: 'Words or drawings, especially humorous, rude, or political, on walls, doors, etc. in public places'. Often, it's also described as 'illicit application of a medium to the surface'.
History of Graffiti: From Ancient Times to Modern Day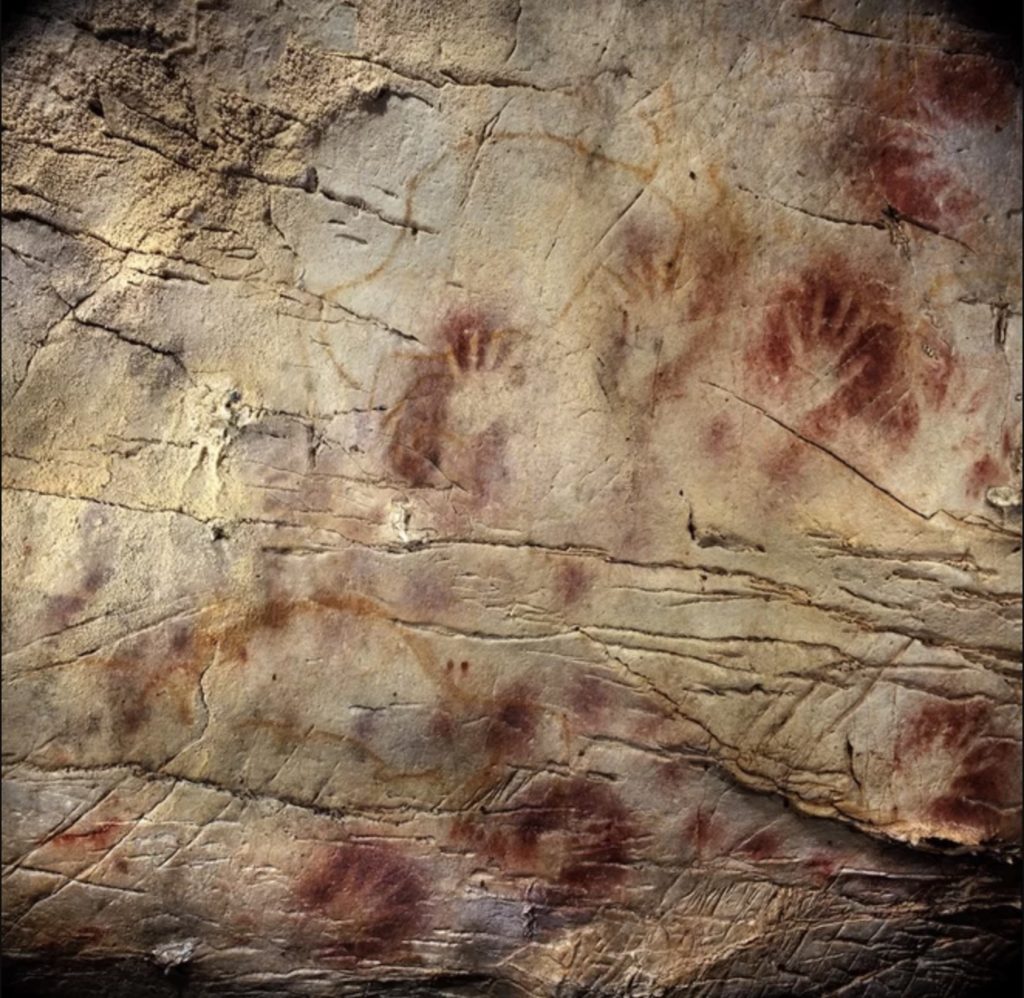 Ancient graffiti drawings and paintings have existed since the beginning of mankind and even survived thousands of years in caves. Later, the ancient Greeks and Romans wrote their names and protest poems on buildings.
Modern Graffiti: In the Beginning Was the Tag
Modern graffiti has its roots in the USA. When we look back to its humble beginnings, it literally started with scribbled names or words, or so-called 'tags', mostly written by children and teenagers at the time. It's something like someone signing walls and other surfaces with their (nick)name.
The First Graffiti Writers in New York City and Philadelphia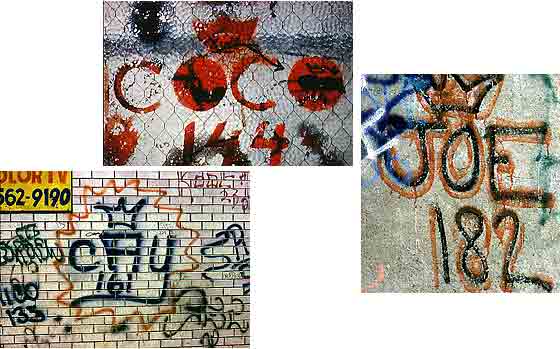 The first modern graffiti writers are widely considered to be Cornbread and Julio 204, the Philadelphia- and New York-based graffiti writers who spread their graffiti pen names, usually a combination of an alias and a street number, and made them well-known in the late 1960s and early 1970s.
Although the aforementioned graffiti writers started out earlier, TAKI 183—originally from a Greek neighbourhood in Washington Heights, Brooklyn—started tagging his name relentlessly across all parts of the city.
This inspired thousands of his peers at the time, especially in lower-income working-class neighbourhoods such as Brooklyn and the Bronx. From there, the tagging phenomenon spread quickly to the other boroughs of New York City.
What Tools Are Graffiti Artists Using?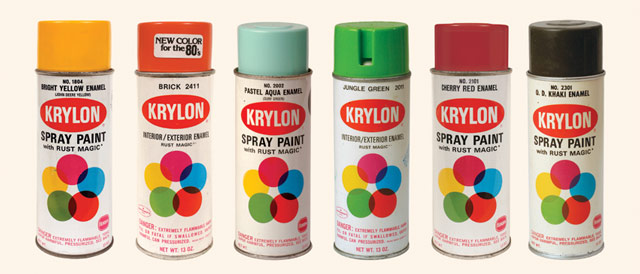 In the early days, these young graffiti writers 'tagged' their names by using ordinary spray cans from US giants like Krylon or Rustoleum (without permission, of course) in their local neighbourhoods.
The most common media used to paint graffiti are aerosol spray paint, marker pens, fire extinguishers, etching tools, or wall paint.
To match this trend, in the late '90s, new companies entered the ever-growing market for spray paint and offered a long list of high-quality cans. Brands like Molotow, based in Germany, and Montana, based in Spain, specialize in graffiti cans, markers, and other tools every writer or painter needs to do the job perfectly.
Both companies are now household names, and their aerosol cans are the preferred tools for almost all graffiti, mural, and street artists who work with spray paint. There is a myriad of other suppliers for spray cans, markers, and other graffiti tools; you can check out the best spray paint brands in the US according to Complex and see who is currently running the game.
Different Types of Graffiti: The Evolution of 'Tagging'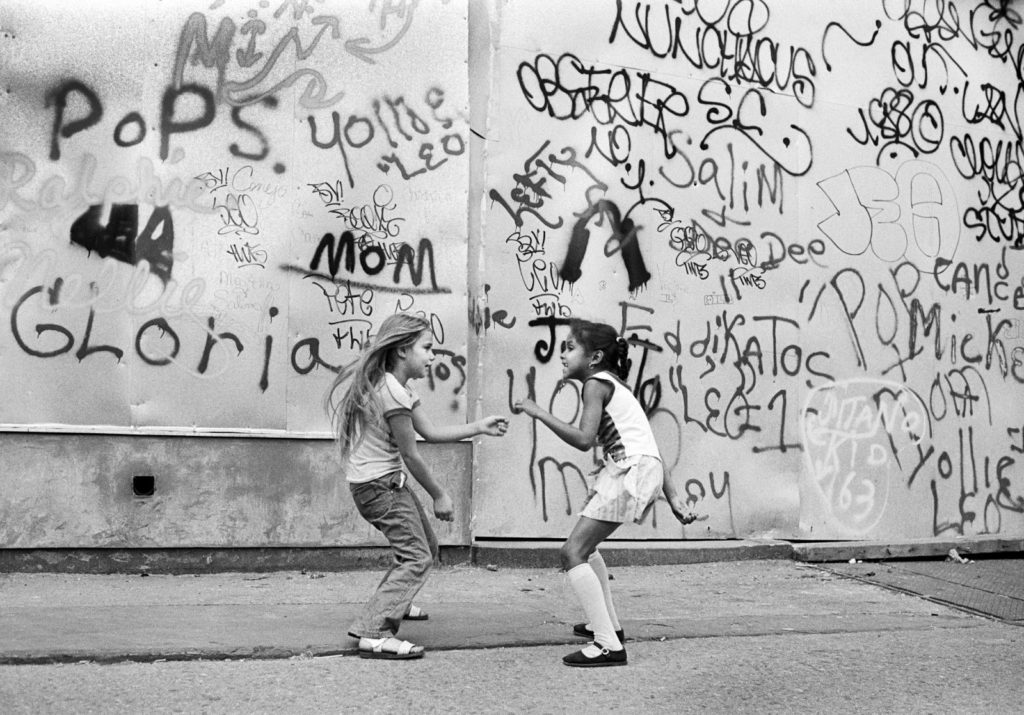 The art form evolved within the first few years from the early tags (like those in the picture above) spray painted or drawn with markers. They served as signatures to mark territories or functioned as simple aesthetic pieces with large block lettering. These marks were hated by many New Yorkers and commuters who were traveling daily to their jobs in downtown. In this era, graffiti was definitely more strongly considered vandalism.
Later on, the tagging got bigger, and as young graffiti writers gained more experience and skill, the signatures became painted names on a much bigger scale.
Many were inspired by commercial lettering used by brands and businesses on their walls and facades. Following this new surge, graffiti writers developed stylized lettering and cartoon characters, but now New York's subway trains became a target for their large canvas. The early 1970s saw the rise of several key figures, who created new styles of graffiti, and one of them was Lee Quiñones, at the time member of graffiti crew 'The Fabulous 5'. Other legendary writers of that era are Blade, who got to a lot of fame because of 5000 painted trains, and Phase 2, who stylized the whole graffiti writing including his infamous bubble letters he painted during his time as graffiti writer.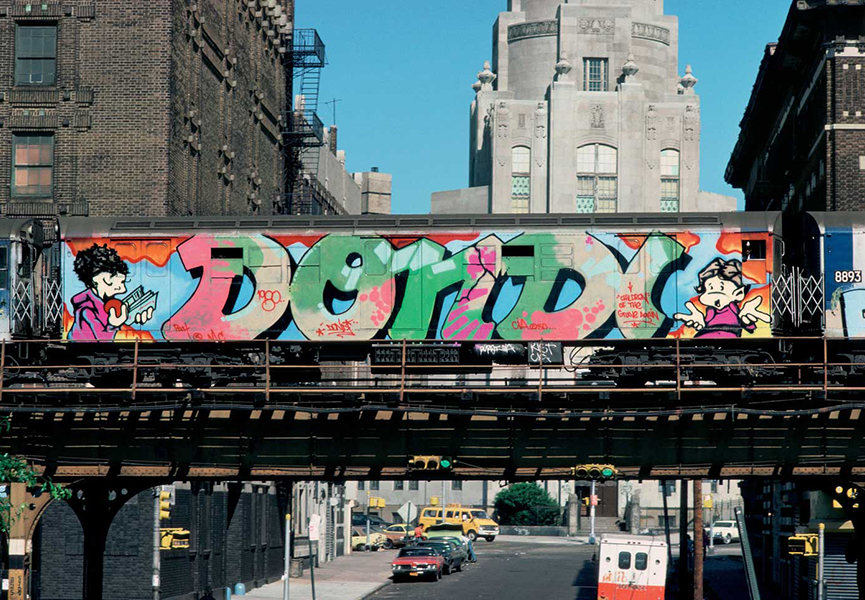 Graffiti became moving art; the trains would spread the artists' work throughout the whole city. To paint a whole subway car was the imaginary trophy many were striving for—alongside wanting to be seen by all the city. In these early days of graffiti, the train network operators would not have immediately removed the carriages from operation to have them cleaned, and so graffiti artists had their platform to be seen and gain more fame among their peers.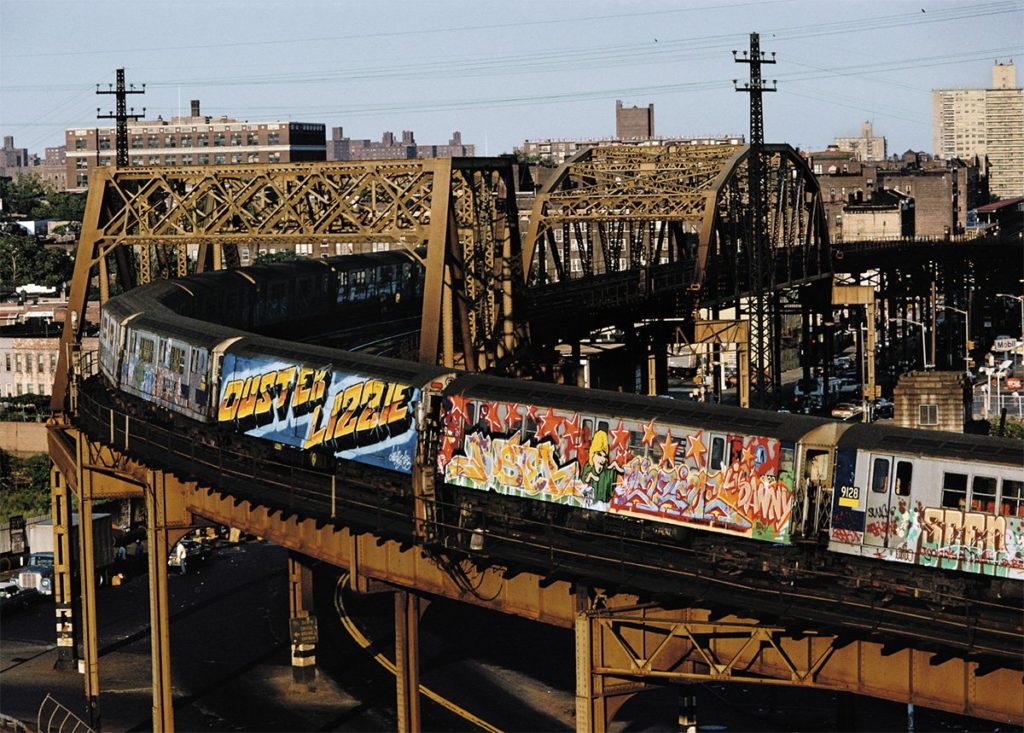 Graffiti & Hip-Hop: Birth of a New Cultural Movement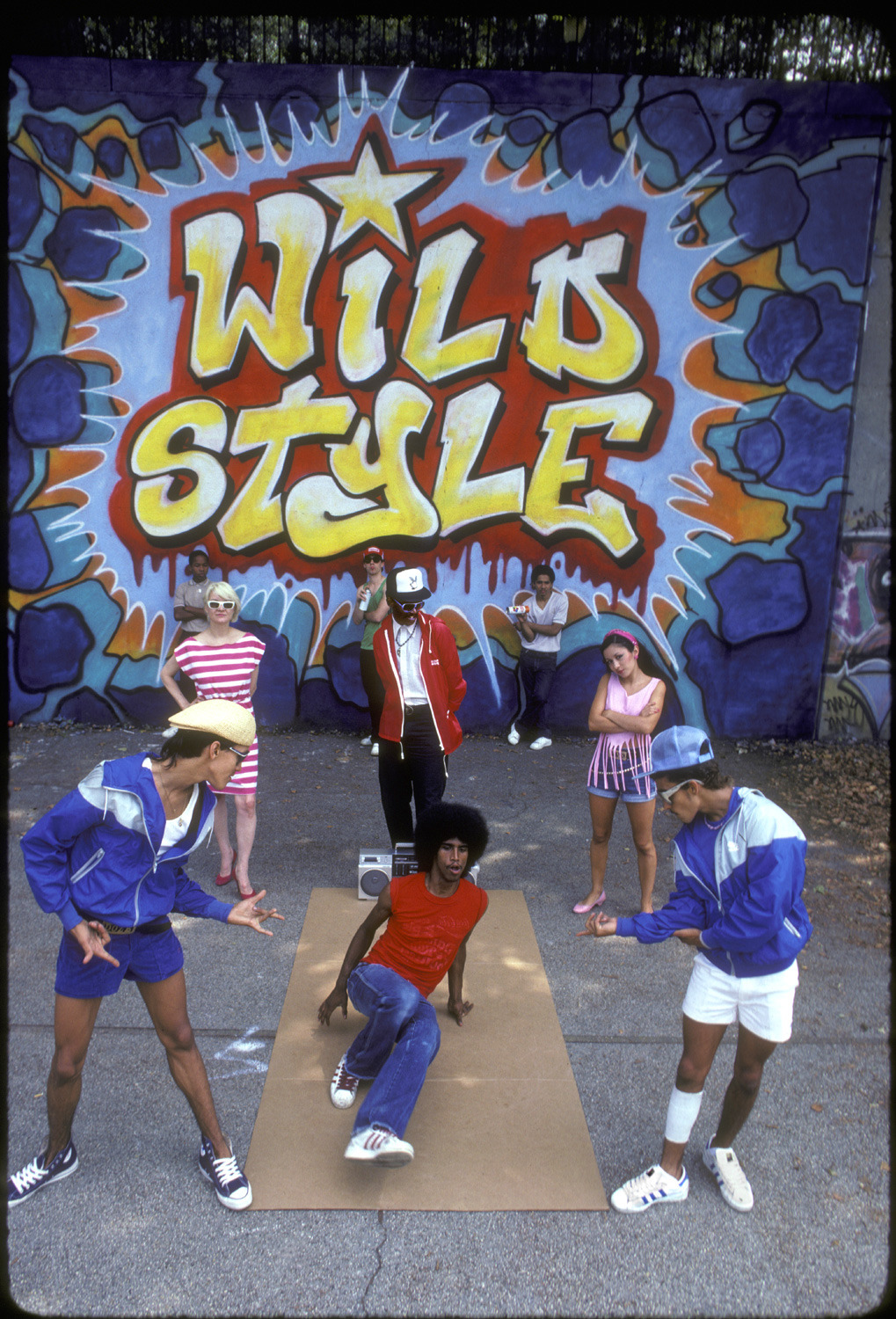 Over time, graffiti became omnipresent in every corner of New York City, and alongside this in the late 1970s, another subculture was born: Hip-Hop. Eventually, graffiti became part of Hip-Hop, and eventually, together with B-Boying, rapping, and DJing, graffiti rose to a cultural movement that was soon spreading over many other places in the US and the world.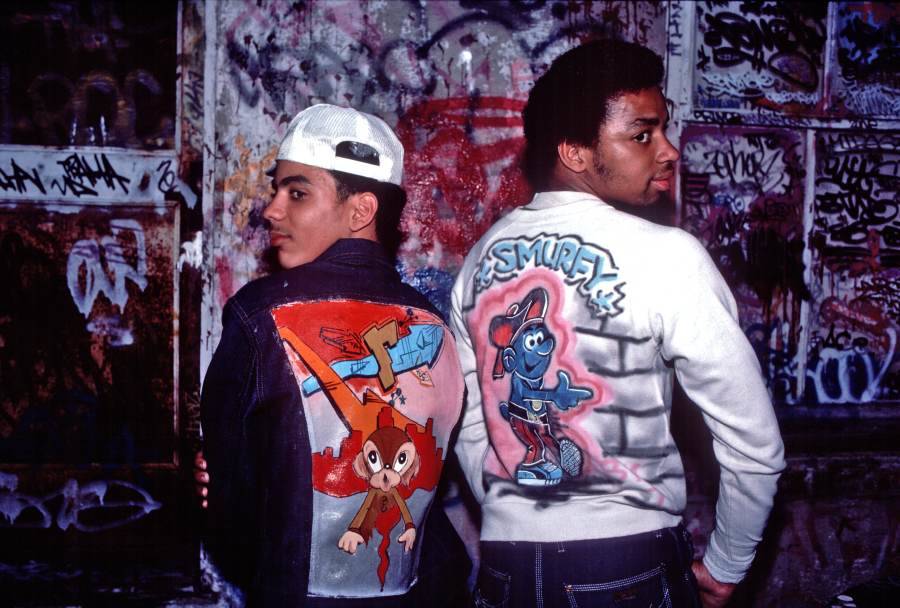 In the 1980s, infamous movies such as Wild Style, Beat Street, and Style Wars featured real graffiti artists of the time and famous DJs and breakdancers (B-Boys). These art forms became the 'four pillars' of Hip-Hop. The movies featured artists such as Dondi, Skeme, Zephyr, Fab 5 Freddy, Lee George Quinones, and many others.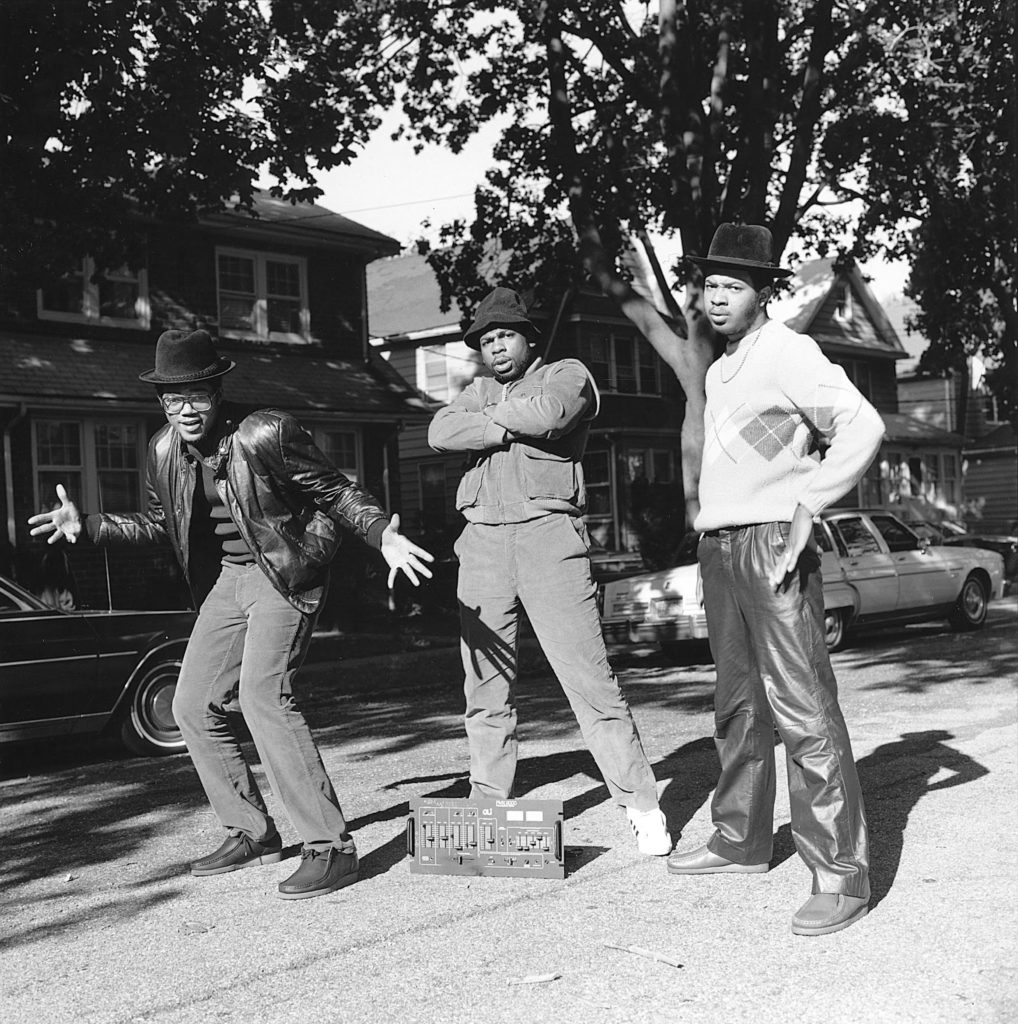 A new cultural movement was born and ready to take over the world. These movies and European TV stations featuring them with subtitles brought the whole movement over the pond to Europe.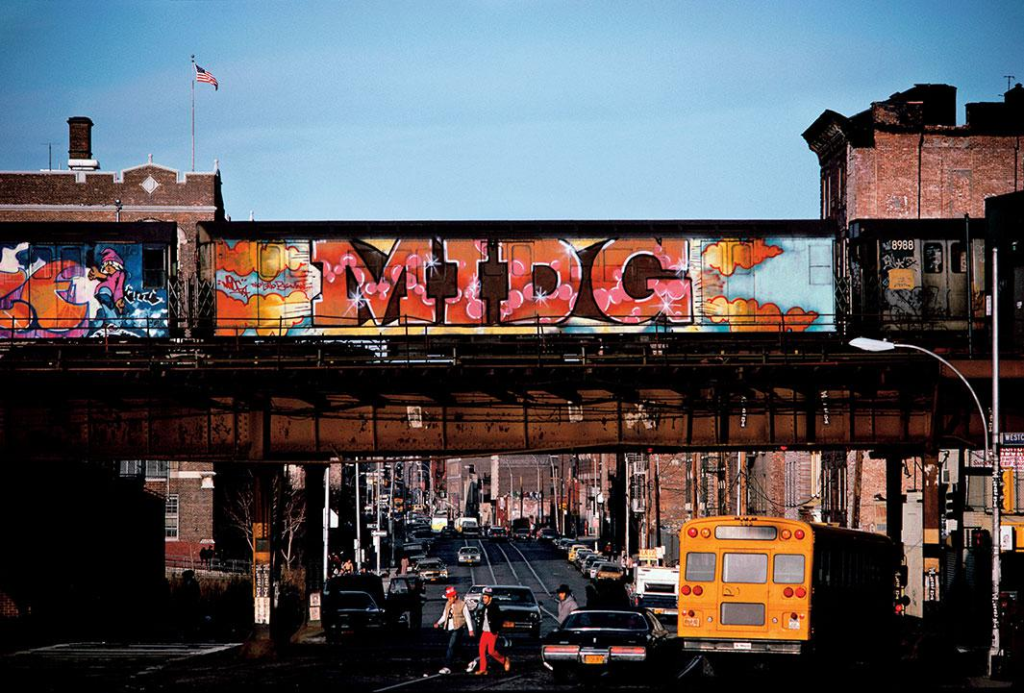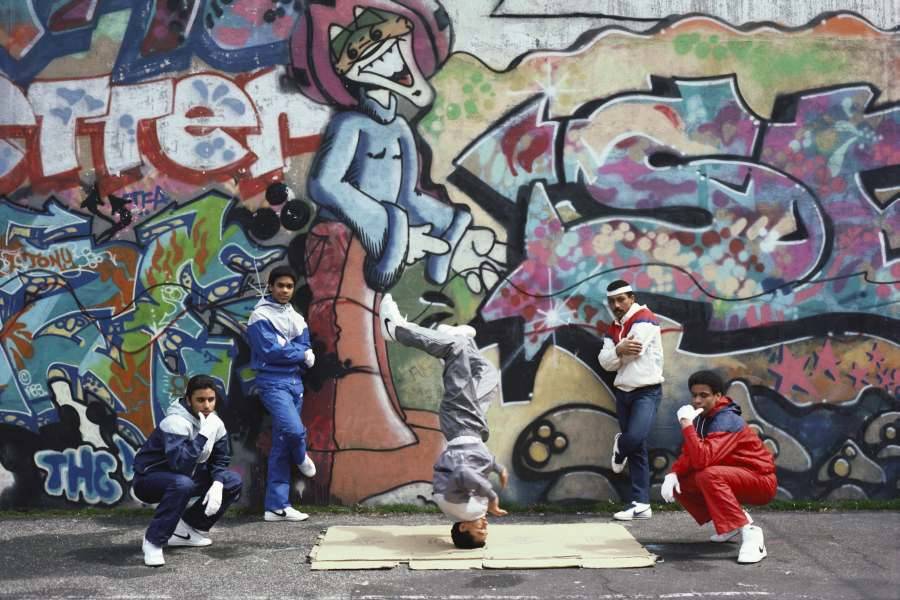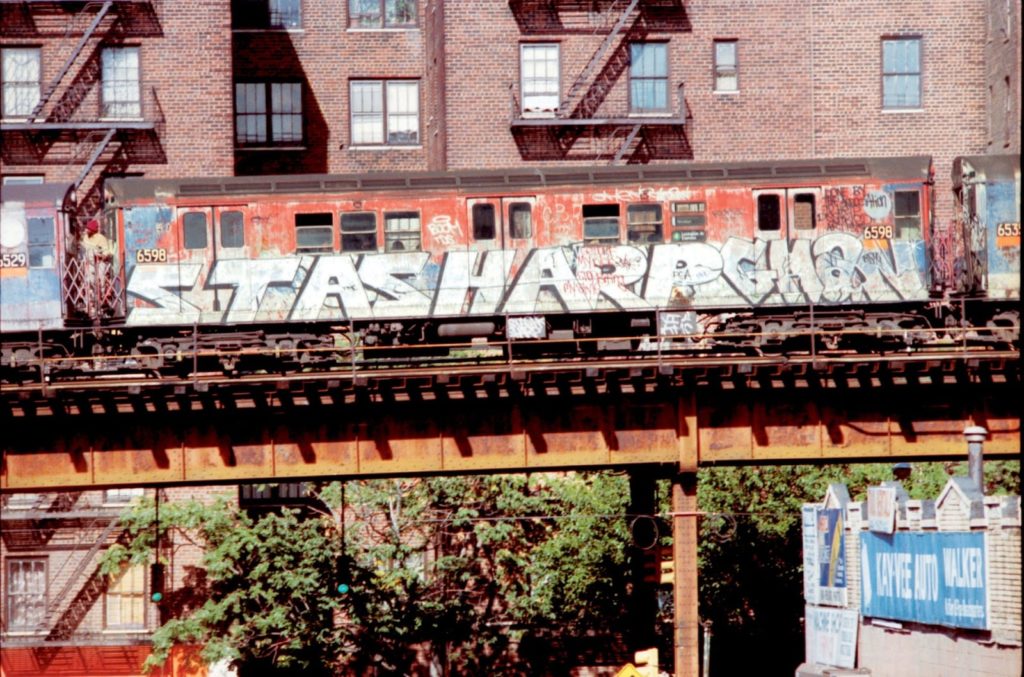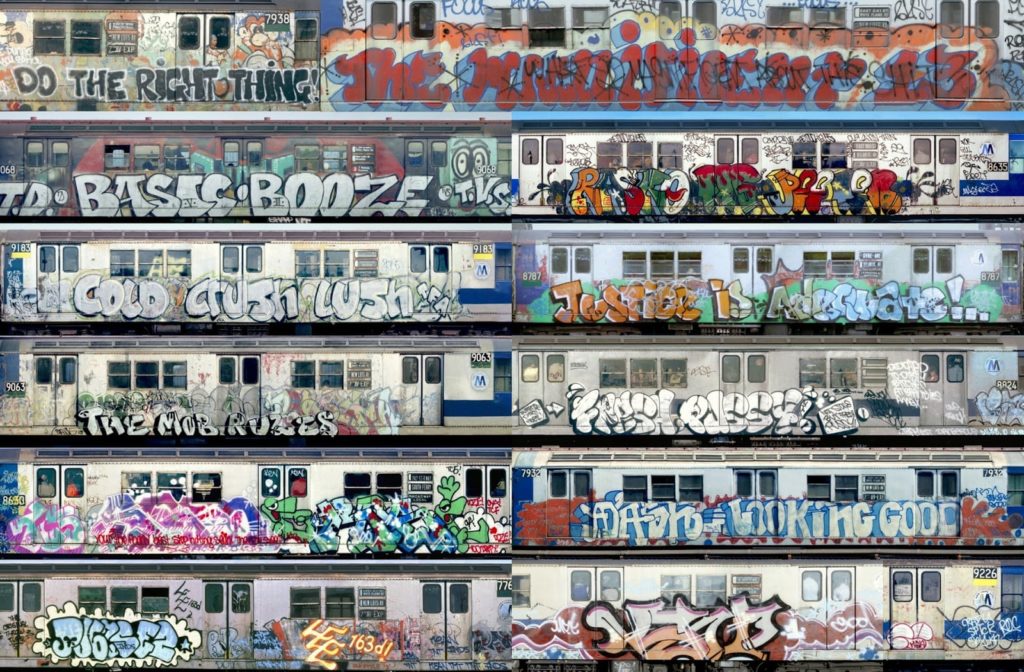 Martha Cooper and Henry Chalfant have photographed thousands of images of New York's graffiti on trains and walls. Their classic book Subway Art was first published in 1984, and quickly became the bible of graffiti. Both did an amazing job logging the art of graffiti writers and the whole Hip-Hop movement from its early days. By having close ties to the many prominent names of the graffiti community, they were always updated where new artworks could be found and photographed.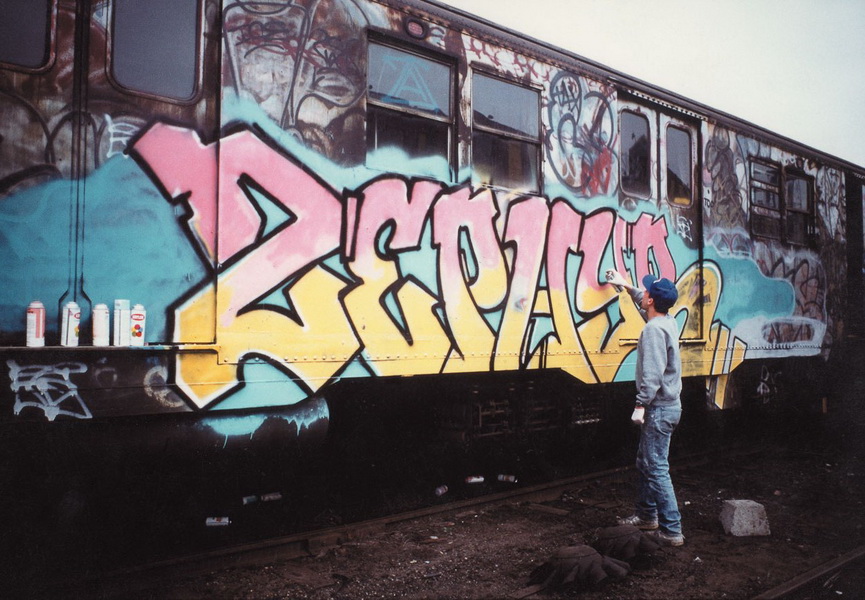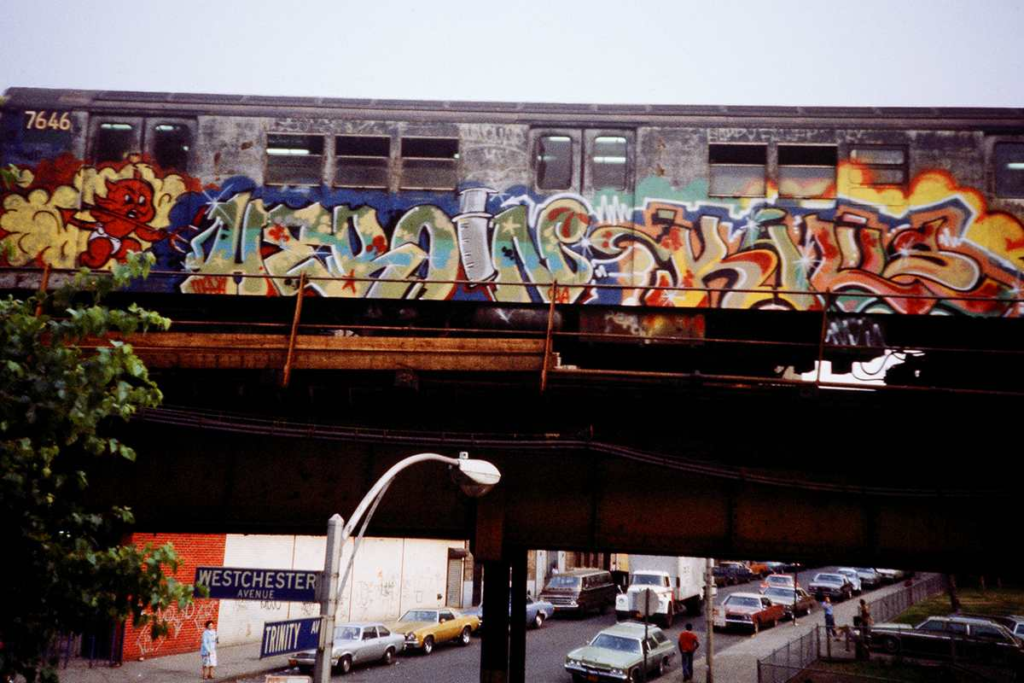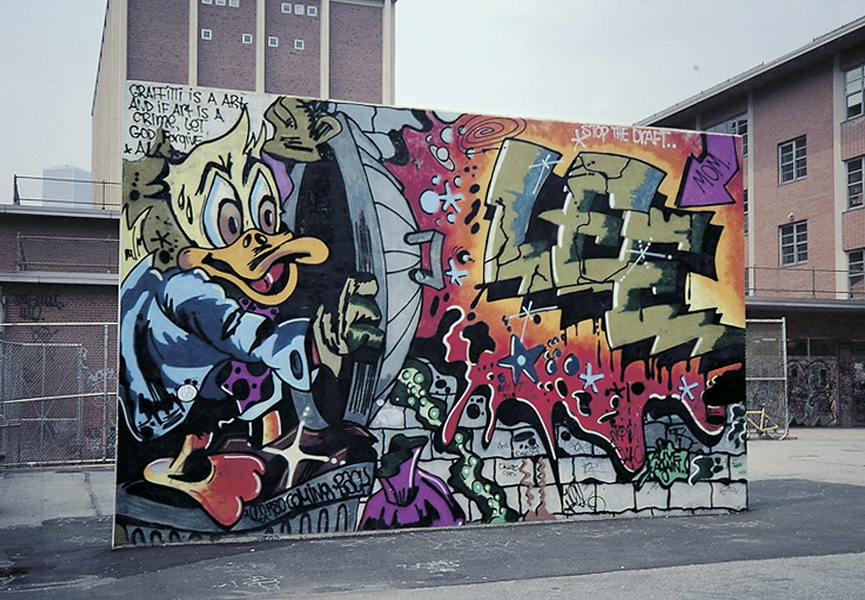 Galleries and museums in the '80s finally started getting on board, and graffiti briefly became part of the era's art explosion.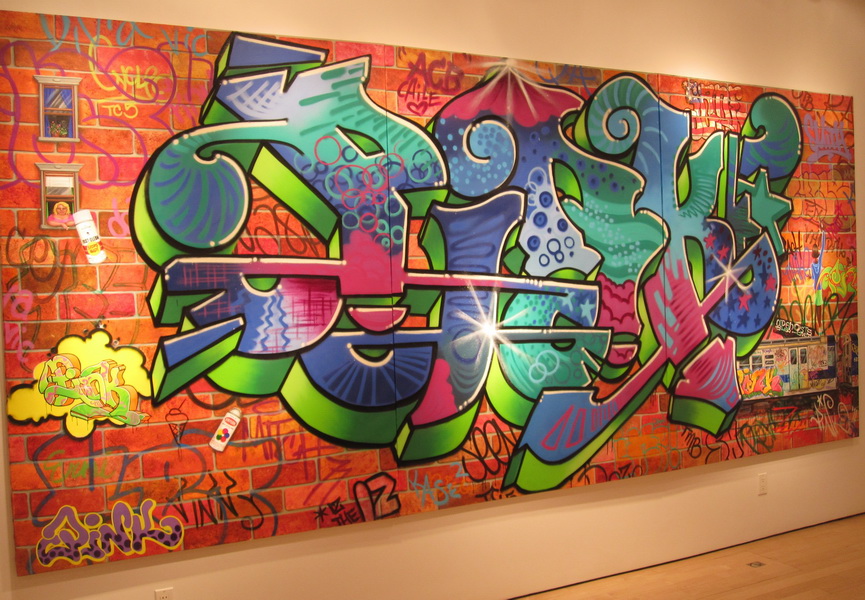 Eventually, in the late 1980s, graffiti grew to be too much of a nuisance, and the illegal practice faded. Nevertheless, the trend had begun, and graffiti was on the rise in many other parts of the world. In New York, you can still find many legal spots and surfaces for this art (so-called 'halls of fame', where graffiti artists are allowed to paint legally at any time).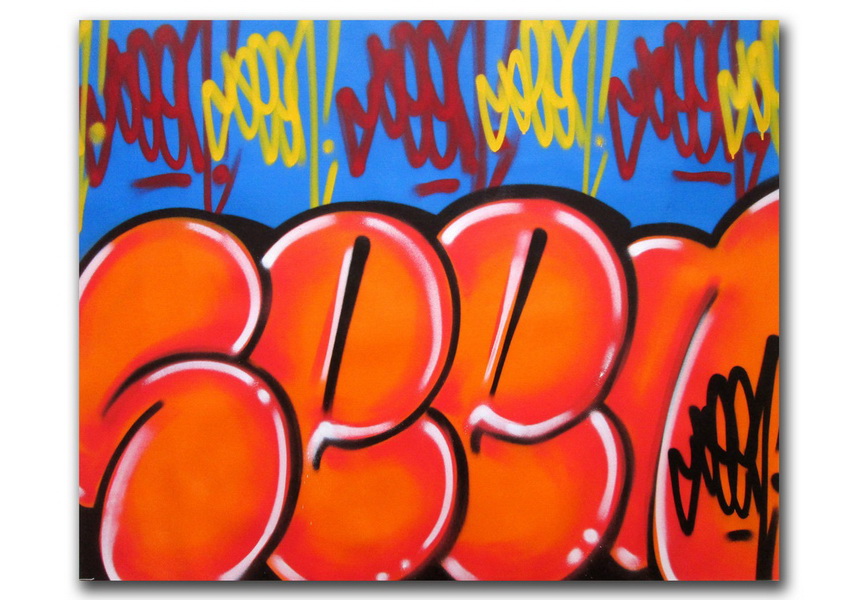 In November 2018, the European Culture Channel Arte released a ten part documentary series laying out the early history of graffiti, from its beginnings in 1970s New York to the European cities of Paris, London, Amsterdam, and Munich in the 1980s. This is a must-watch if you want to see footage of the early days, including key protagonists of that time!
Graffiti and Its Influence on Today's Street Art and Murals
Graffiti's gone through phases of popularity, from being an underground subculture to a mainstream phenomenon. In the mid to late 1990s with the skyrocketing rise of rap music and the Hip-Hop movement in general, big fashion brands like Adidas, Puma, and Nike incorporated subcultures into their designs and marketing.
However, graffiti itself in its purest form is still not designed for the masses, but it has inspired a whole generation of today's street artists. Today's most prolific street artists like Banksy or Shepard Fairey (Obey Giant) have either been doing graffiti themselves since the '90s or are combining it with other elements of art for their current work.
Bookanartist.co is a website where you can hire graffiti artists, mural artists for your next project. We have handpicked the best and professional graffiti artists in and around your location. Simply send a message.