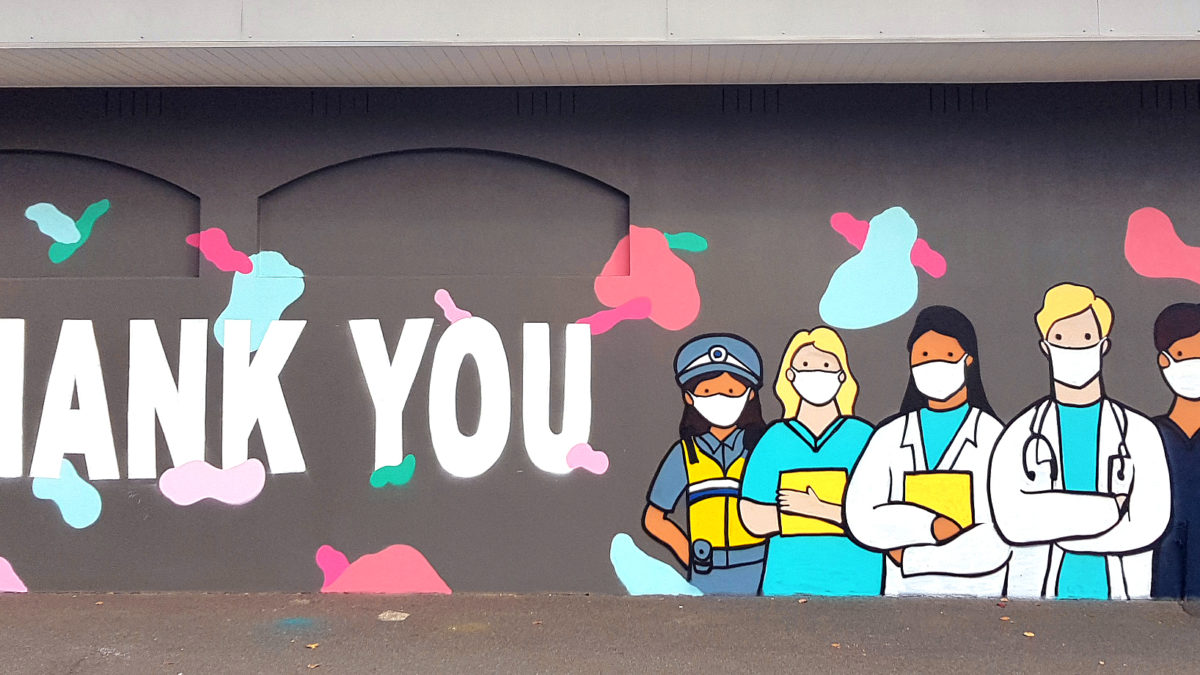 Frontline Workers COVID-19 Mural
The year 2020 has been a kerfuffle of killing time and keeping safe. New hobbies have been exhausted, baking usually leads to burning and yes, Netflix, we are still watching. Yet, while we're busy counting the cracks in the ceiling, frontline workers continue to risk themselves to protect the public.
We can't express enough gratitude for those who daily continue to fight against a fast-spreading foe. At the beginning of May, Book An Artist organised street art to thank the medical staff, police officers, paramedics and firefighters who have aided their communities fearlessly throughout 2020. The project was a small gesture in hopes that our support would spread the love and gratefulness we have for those on the working through the bushfires and then a pandemic.
Australian author, Jacqueline Pascarl, generously donated the wall space and Melbourne street artist, 'Mase CB', volunteered to paint the mural.
"This mural is important to me as I would like to show mine and the community's appreciation to the essential workers that are at the frontline of making sure we are safe from the current epidemic we are all experiencing. Hopefully, they can see this mural as a sense of gratitude towards their efforts." – Mase CB
Book An Artist was thrilled to be covered by Paul Dowsley and Channel 7 News.
"While it features a group of people in a particular uniform the mural really represents everyone who is working in essential jobs at the moment, including teachers, supermarket staff, postal workers and everyone keeping things up and running." – Gaurav Kawar (Founder of Book An Artist).
We hope the Hampton mural will act as a continuous reminder of the importance of staying home, wearing a mask and protecting one another.