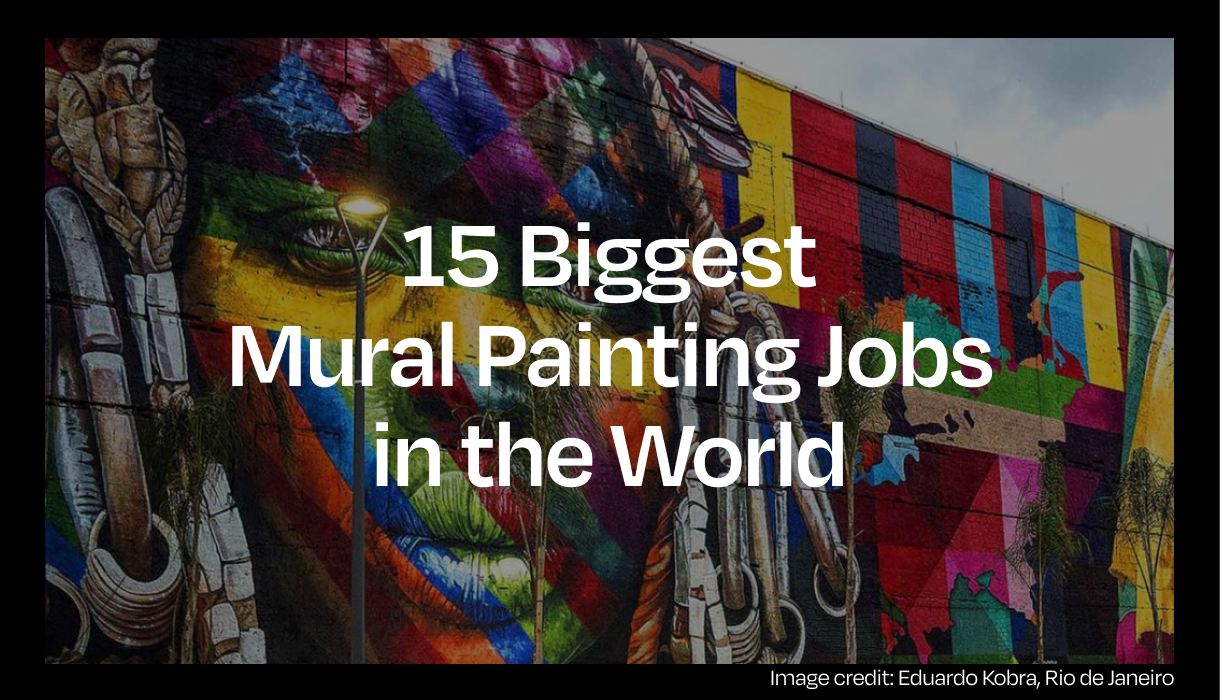 15 Biggest Mural Painting Jobs in the World
Custom paint jobs come in a range of varying sizes and styles. Wall mural painting jobs are just the beginning! We've seen buildings, buses, trains, household objects, and bedroom walls transform with a bit of paint. Artists can paint on any surface or object. Some graffiti jobs are hard to miss due to their spectacular size or their location. We've compiled a list of the 15 biggest mural painter jobs across the globe. These murals are beloved for their size, cultural significance, storytelling, and artists' skill and talent. Wall art jobs of any size are magnificent, but here are a few that have changed skylines!
The Biggest Mural Paintings in the World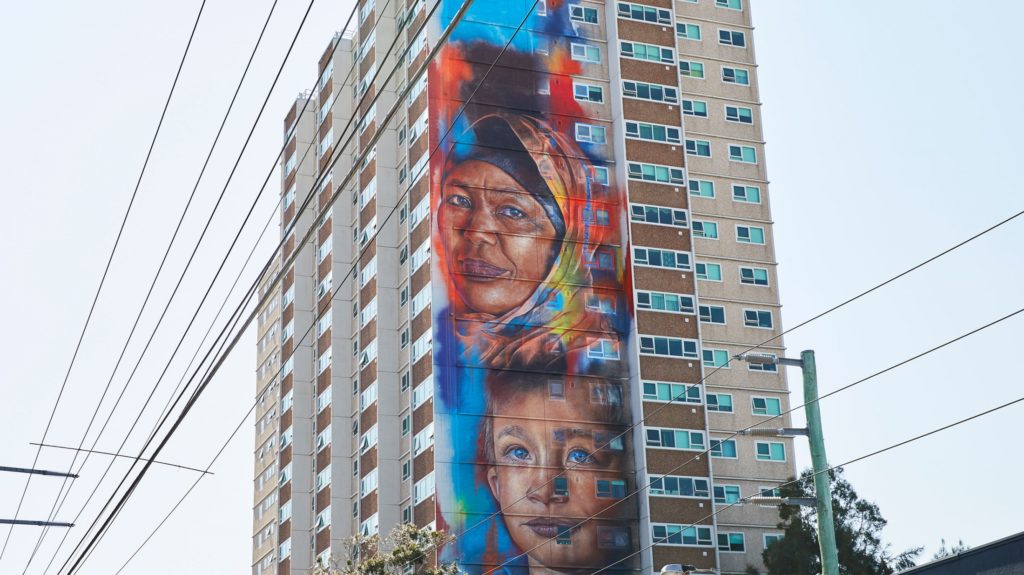 Matt Adnate painted the tallest mural in Australia in 2018. One of Adnate's many scenic artist jobs, the building mural stands 20 storeys high in Collingwood, Melbourne. The mural features the faces of those who live within the public housing block. The artwork shares a glimpse of the community within the building. One of portraits painted on the building, Yulius Antares Taime, lives on the 20th floor of the flats. "For tenants, it's not just a picture or art," Taime said. "It means that everyone can think … 'we all come to Melbourne and live together.' It's a community."
Looking for mural painting jobs Melbourne? Create a profile with Book An Artist. Receive enquires, pick and choose the work you want and be creative!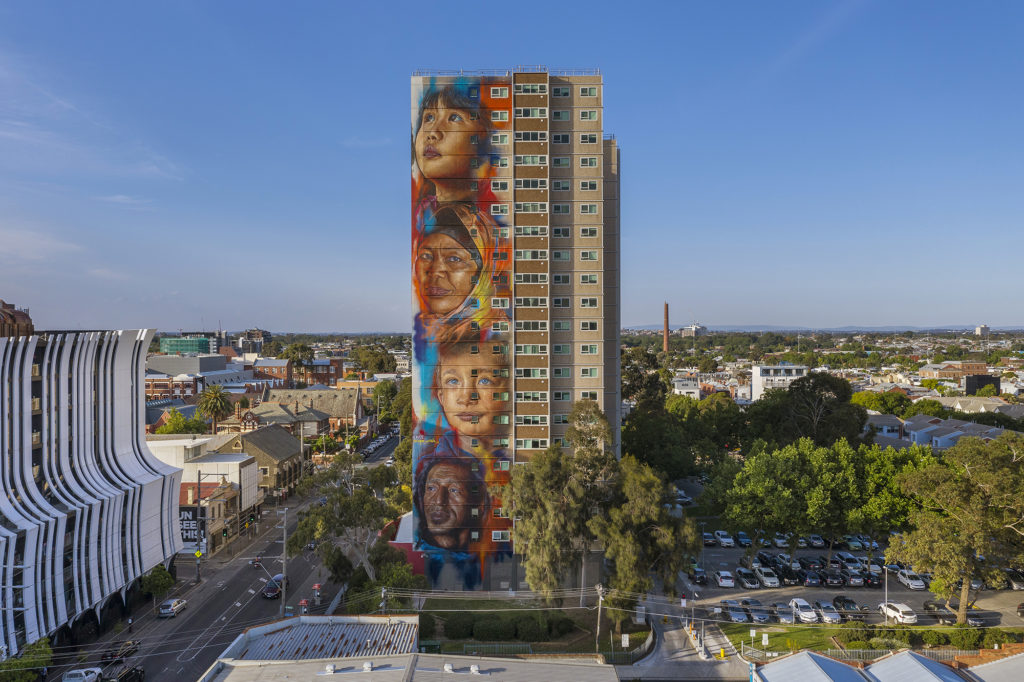 image credit- thedesignfiles, & juddyroller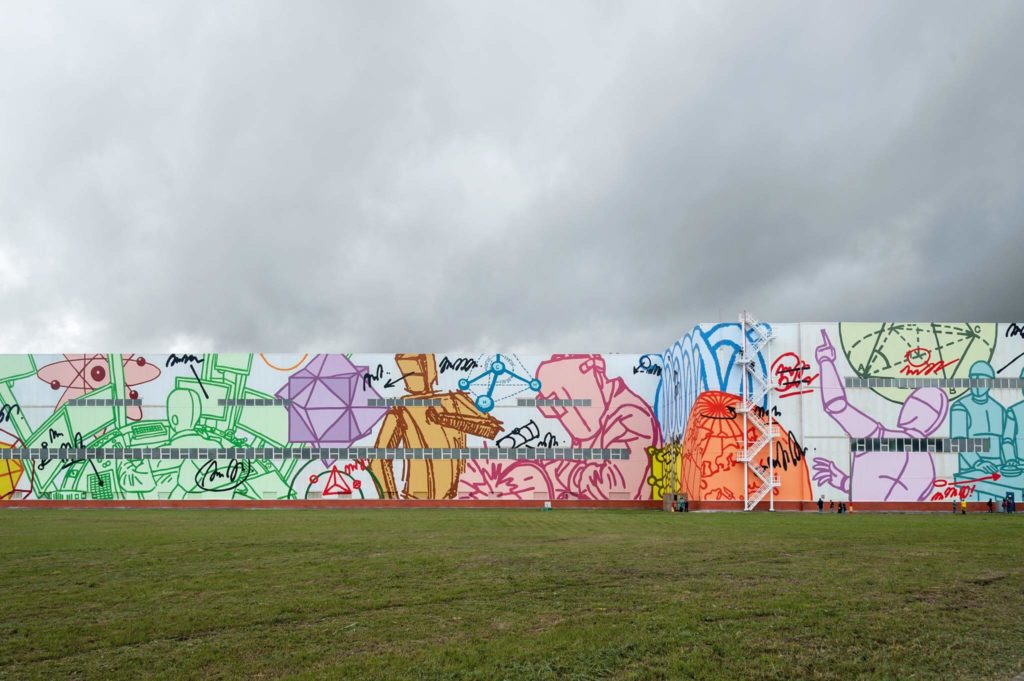 Graffiti artists jobs don't come any bigger than Misha Most's gigantic mural titled 'Evolution-2.' Many large street art projects often consist of a team of artists. Not this time! Misha (alongside five assistants) transformed 10,800 square meters of blank space into a monumental custom graffiti mural. Misha won a competition to paint the old industrial complex. Street artists submitted designs from across the globe, but Artmossphere selected Misha as their winner. Artmossphere is a creative studio known for curating various art projects, exhibitions, and festivals connected with street art with established and upcoming street artists.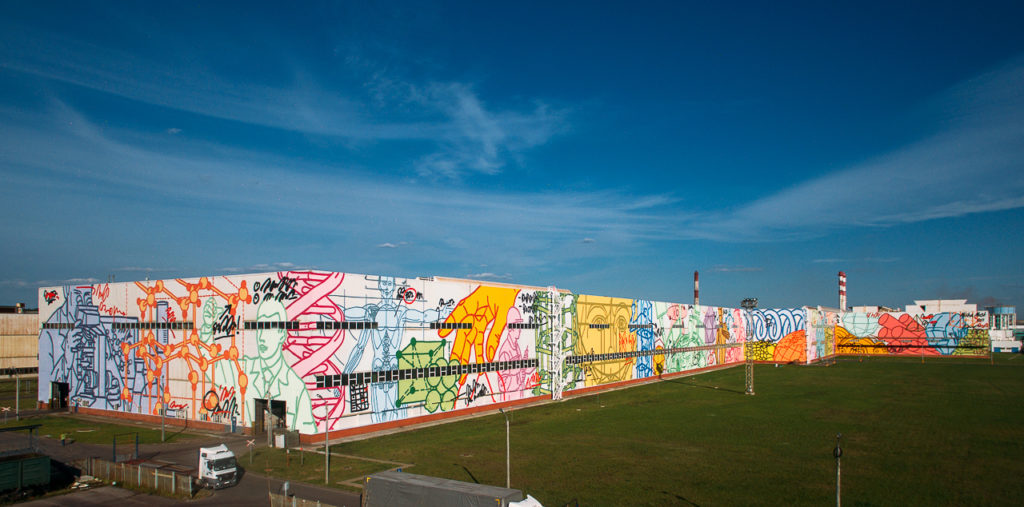 image credit- graffitistreet, & mishamost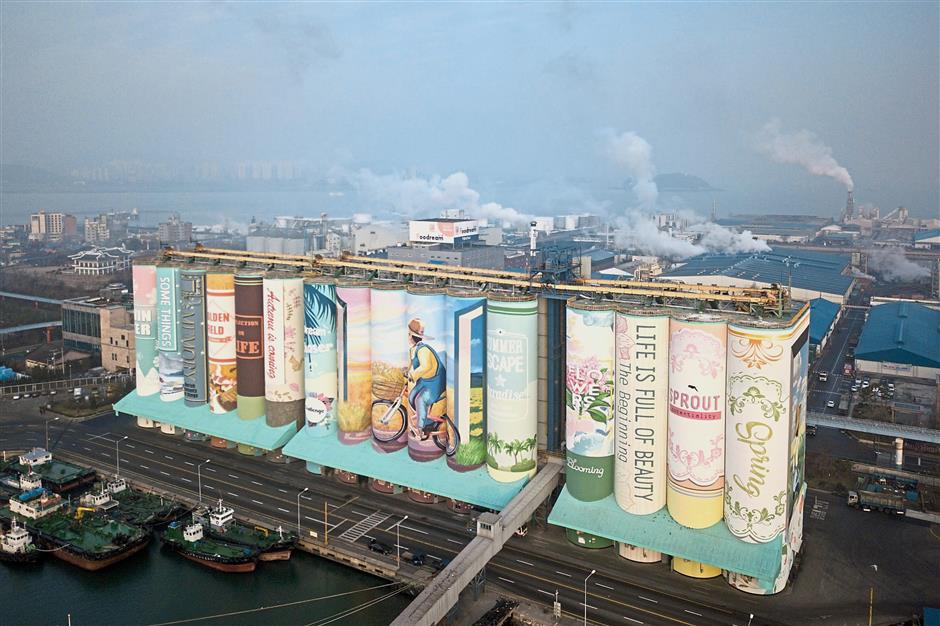 There are many big murals – but what is the biggest? According to Guinness World Records, the world's largest mural resides on multiple grain silos in Incheon, west of Seoul, South Korea. The connecting silos painted surface is 23,688.7 square meters. The government-commissioned 22 artists to paint the mural, costing 550 million won.
The mural's design involves the story of a boy growing into an adult and resembles a complete set of 16 books with cover decorations showing the four seasons ― spring, summer, autumn and winter. The artwork makes for a humungous creative addition to the port city.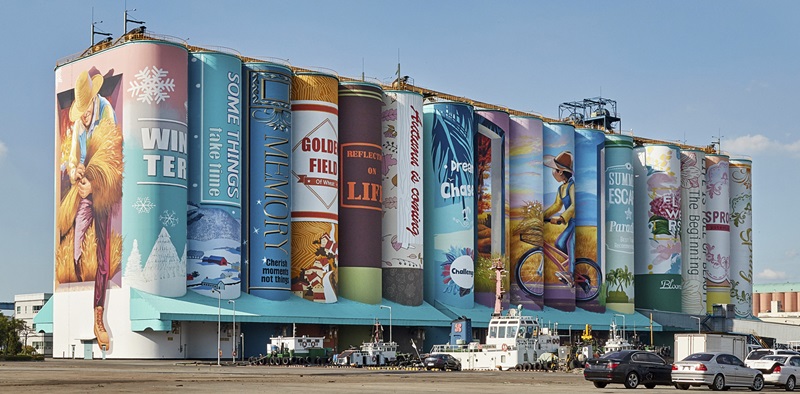 image credit- thestar, & korea.net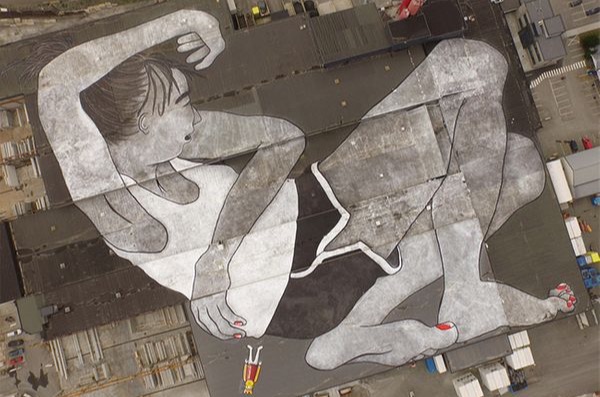 In anticipation of the 15th annual NuArt street art festival in 2015, French artists Ella & Pitr designed a rooftop mural in the municipality of Klepp in Rogaland county. The 21,000 square meter mural, titled 'Lilith and Olaf' shows a curled up girl releasing a small king from her fingertips. Mural painter jobs often pay tribute to the history and culture of their paint location. Ella and Pitr's design is a cheeky depiction of King Olaf I of Norway, whose birthplace is just meters from the mural.
A team of volunteers assisted Ella and Pitr as they painted their design for the planes to admire from above.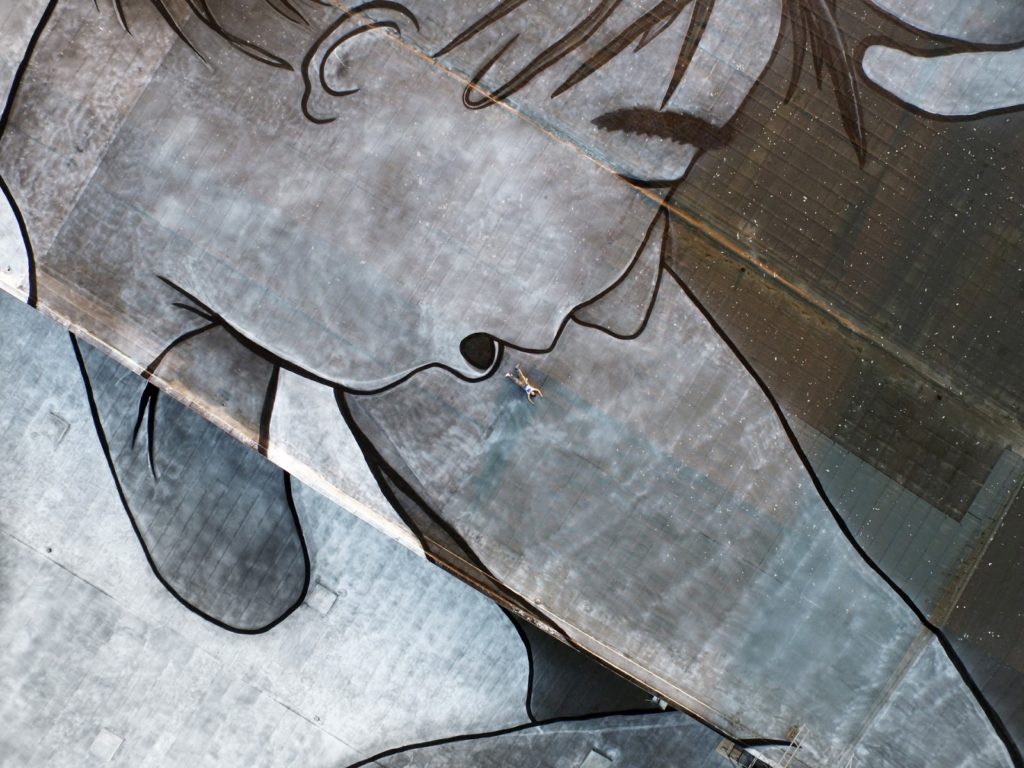 image credit- starartnews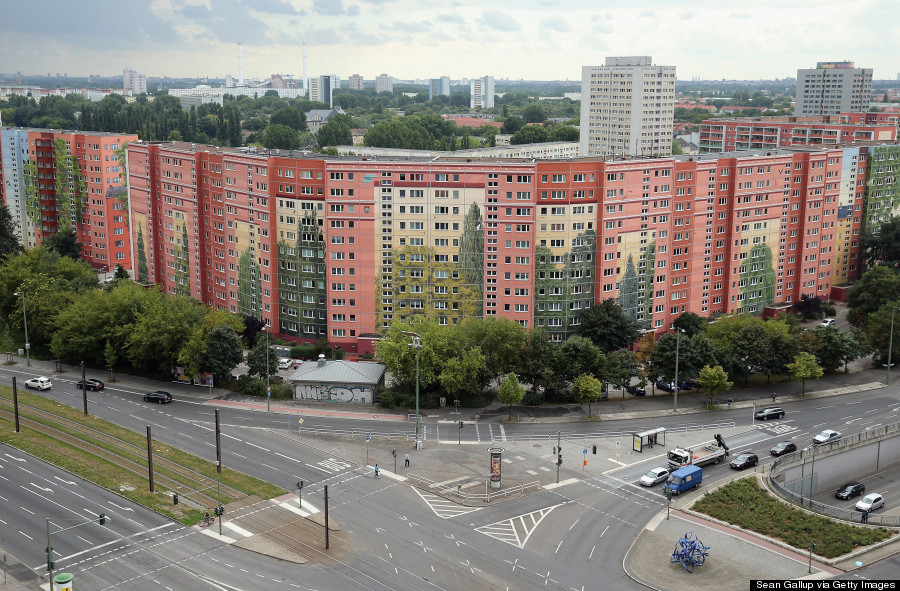 A drab block of flats in Berlin received an almost record-breaking makeover in 2013. Locals can now enjoy thought-provoking artwork on an afternoon stroll or morning commute. Created by a French company, the housing cooperative design is inspired by the nearby zoo. Nature and animals have covered an impressive 20,000 square metres of building wall.
Booking jobs Berlin? Move away from art gallery jobs Berlin and create a profile with Book An Artist. Receive enquires, pick and choose the work you want and be creative!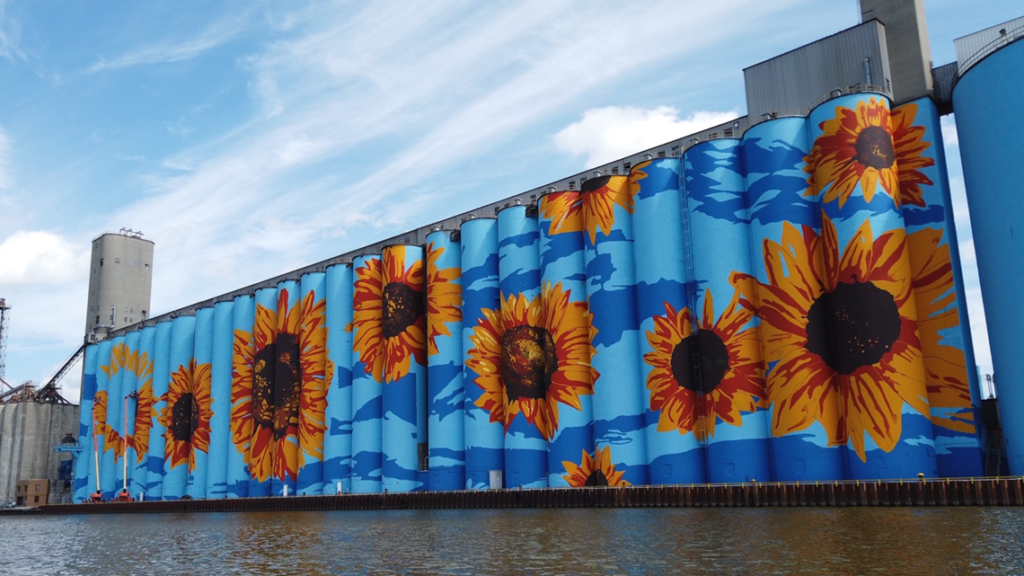 A massive mural on the Maumee River in Toledo, Ohio sparked conversation in late 2021. California-based artist Gabe Gault painted twenty-eight colossal grain silos. Commissioned by a company called ADM, their mission is to feed the world. The project aligns with the theme of the first farmers, Native Americans and economic development. There are many painters USA jobs, but ADM's commission holds the title as the largest.
Gabe said, "My objective is to offer both an origin story, which honours the original farmers of the region, as well as providing an inspirational image for the future: a cornucopia of abundance and prosperity which speaks to ADM's corporate governance and philanthropic contributions."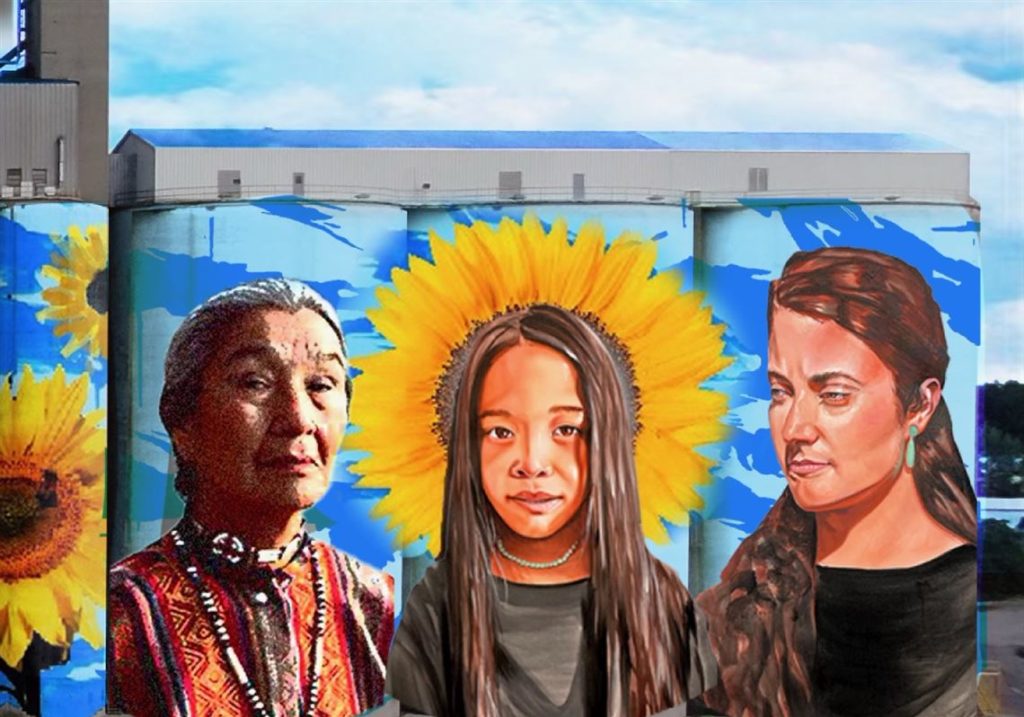 image credit- wtol & toledoblade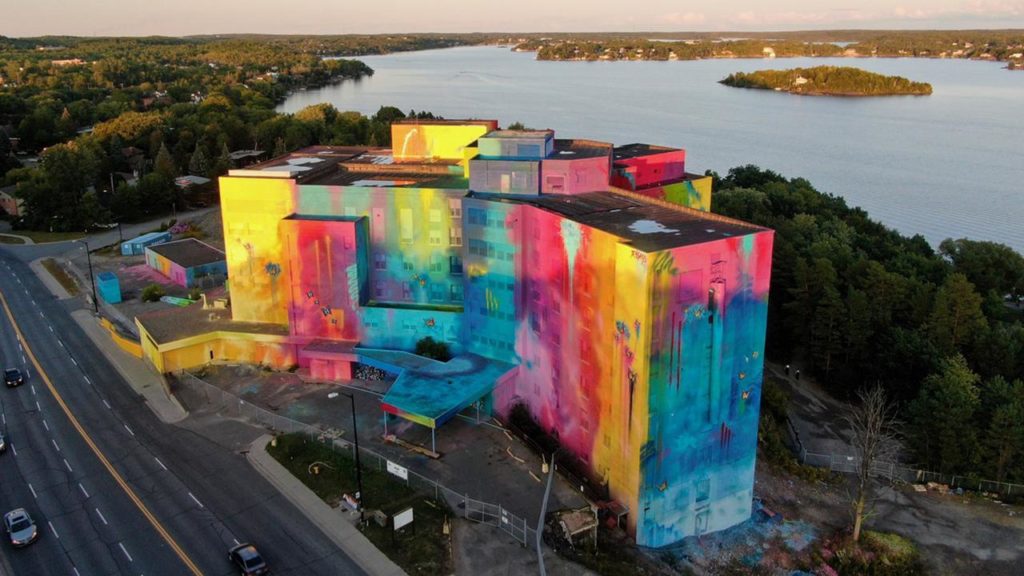 What do you get when you combine 3255 litres of paint, 6874 square metres, one legendary artist and a crew of 24 volunteers? One very brightly coloured building. The old St. Joseph's Hospital in Sudbury was reinvented with a fresh colour palette. The building has strong roots within the community, as most people in the area were born there. RISK's inspiration came from the caterpillar transforming into the butterfly. His goal was to bring new life to the once vandalised building.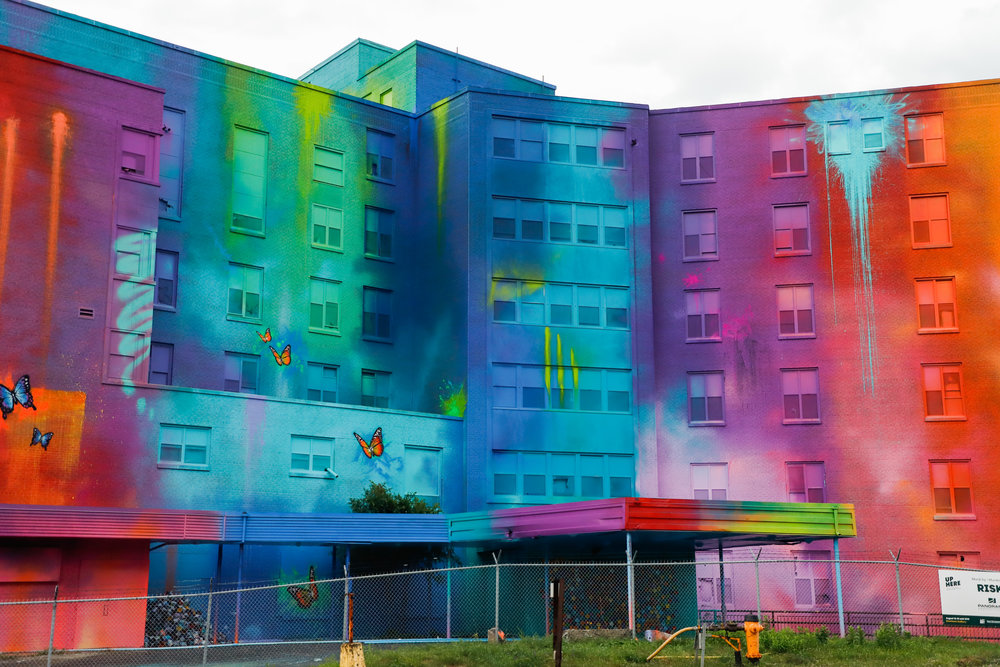 image credit- uphere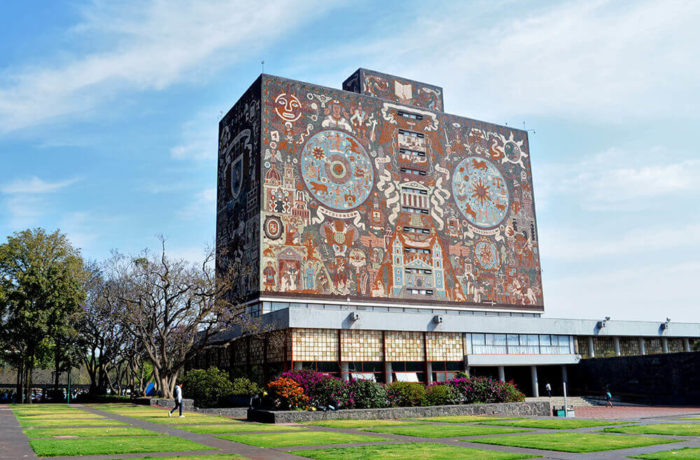 What is a mural? A murale job comes in all shapes and sizes, but what about mediums? Situated in the centre of the National Autonomous University of Mexico is the worlds largest mural, made of natural stones, similar to a mosaic. In the 1950's, Juan O'Gorman and his team created a stone-based design for the universities library. Titled "A Historical Representation of the Culture," the mural is a narrative of the history of Mexico and the national university.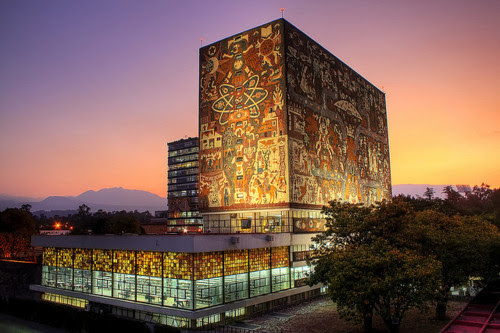 image credit- architravel & architectuul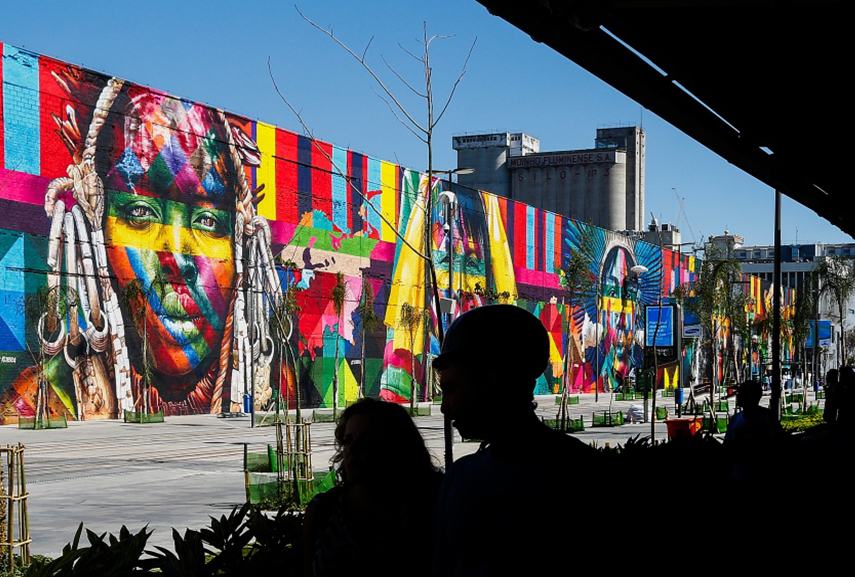 During the lead up to the 2016 Olympic Games, São Paulo based artist Eduardo Kobra painted 170 metres of wall. Eduardo and his team worked over 12 hours a day for two months to prepare for the Olympics. The source of inspiration for the custom paint job was uniting the five Olympic rings. Representatives of native tribes from all five continents were used in the design: Huli (Oceania), Mursi (Africa), Kayin (Asia), Supi (Europe) and Tapajós (America). The message is peace and unity among people.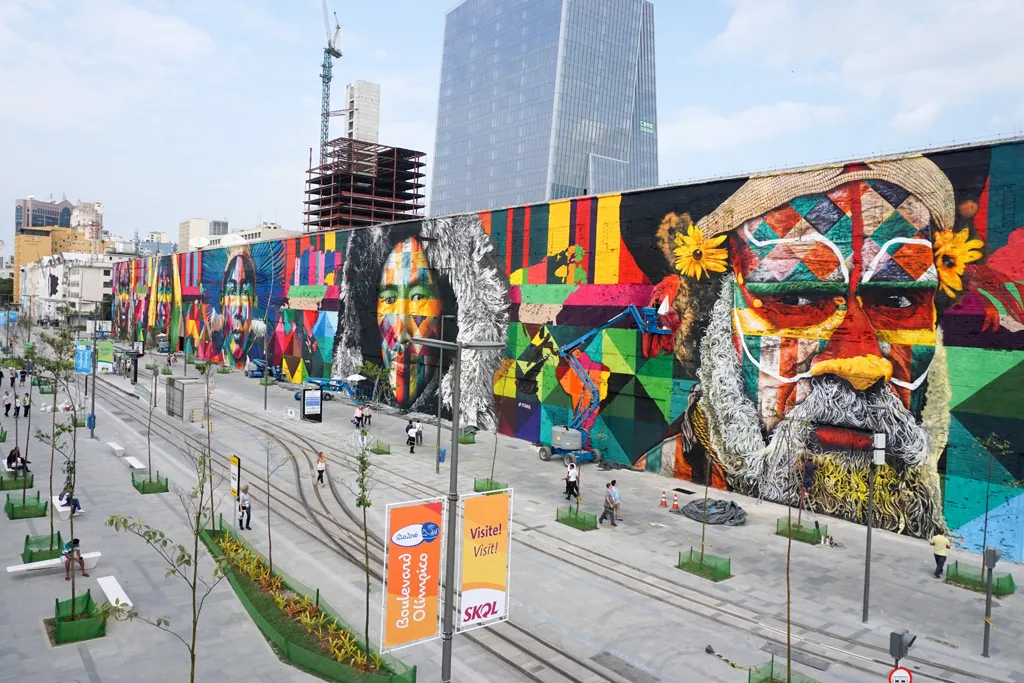 image credit- widewalls & hiddenart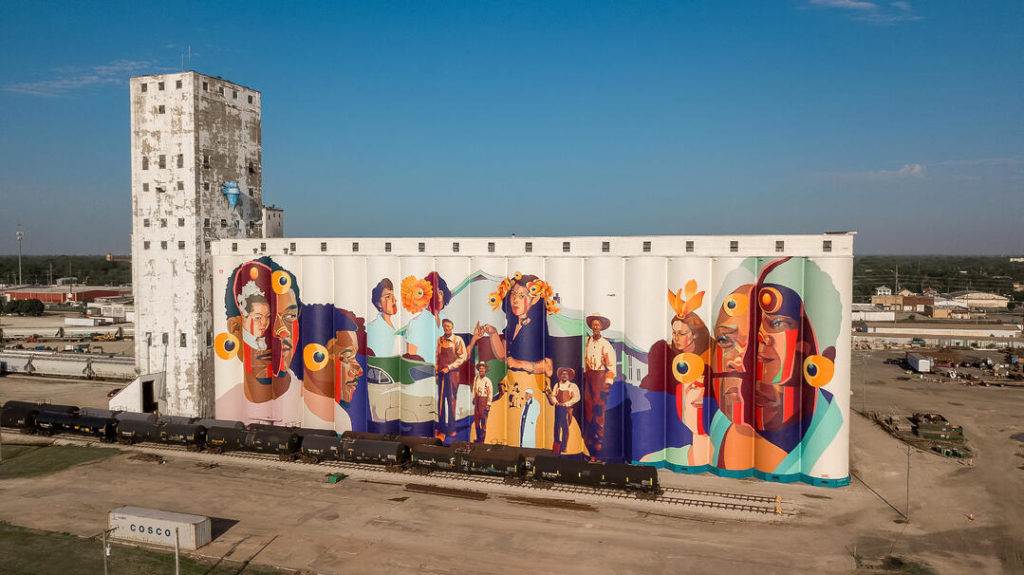 Artist and community organiser Armando Minjarez immigrated to Wichita, Kansas, in 2001. He designed, directed and painted this large work of art. The fantastic artwork celebrates the Mexican labourers who built the surrounding train tracks a century ago. The design also acknowledges the many different ethnicities of people that live in the north end of Wichita. The colourful mural can be seen from the nearby highway for travellers to gaze upon its glory.
Wall mural artist jobs similar to this one can be found all across the United States. Stop Googling 'painting jobs hiring', 'mural artist jobs near me' and 'mural painting jobs near me' and let enquires come to you! Create a profile with Book An Artist. Receive enquires, pick and choose the work you want and be creative!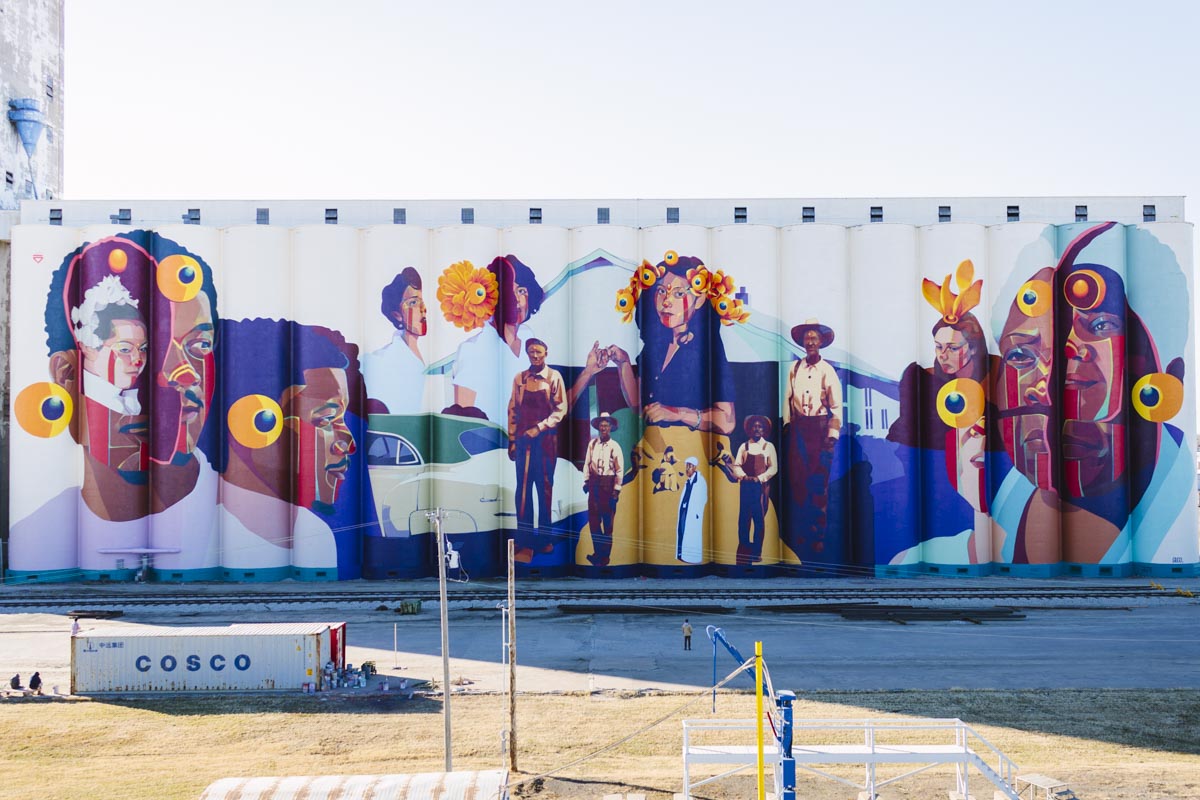 image credit- travelks & thechungreport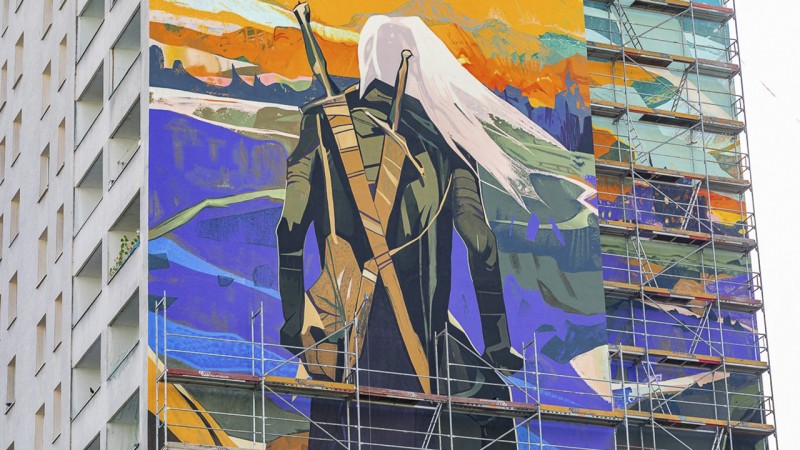 A housing complex in Lódź received a lick of paint unlike any other location on this list. Inspired by a Casper David Friedrich painting, artist Jakub Rebelka painted a mural for 'The Witcher'.  A beloved book and then television series, 'The Witcher', tells the story of a mutated monster hunter, Geralt. The mural was painted over 26 storeys and fans appreciated its original design.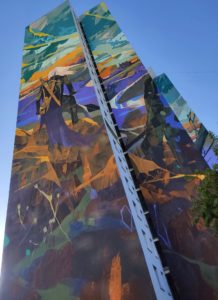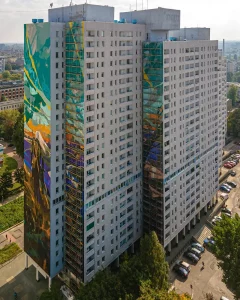 image credit- streetartutopia, twitter & aroged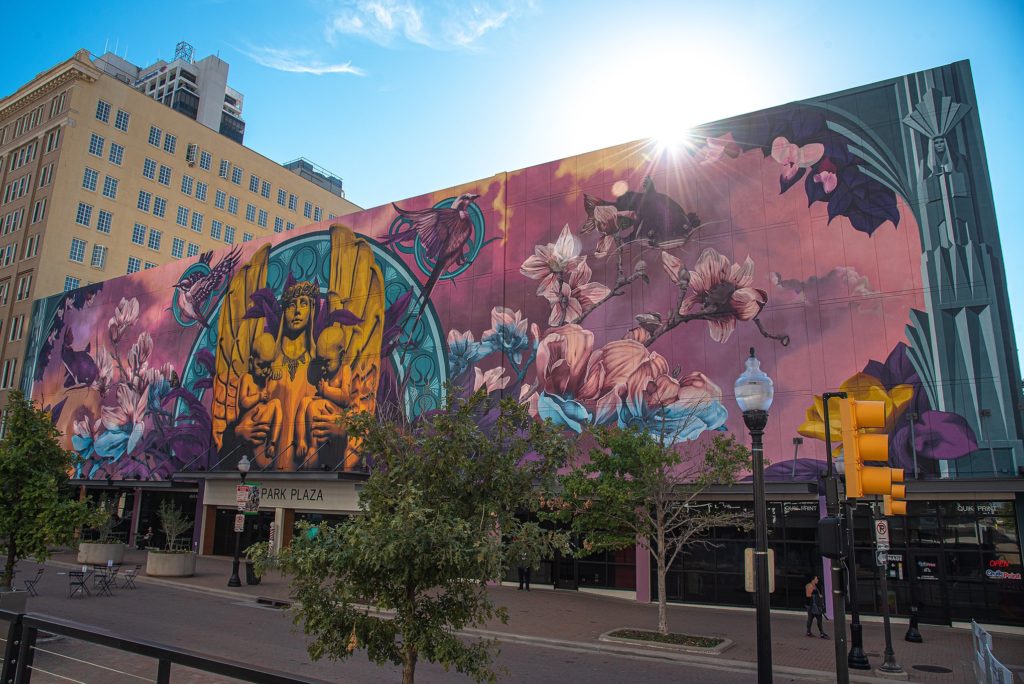 Found in Tulsa, Oklahoma is the largest augmented reality mural in the world (as of 2021). The $230,000USD project allows passersby to use their phone cameras to see animated designs. "The Majestic" is an Art Deco piece that includes nature and animals local to the Tulsa area. Through the use of a smartphone, visitors can learn more about the work and discover hidden animations.
"This pushes the boundaries of our art further than we ever thought possible a few years ago," Skotnes said. Book An Artist loves augmented reality murals – check out one we did for Form Projects.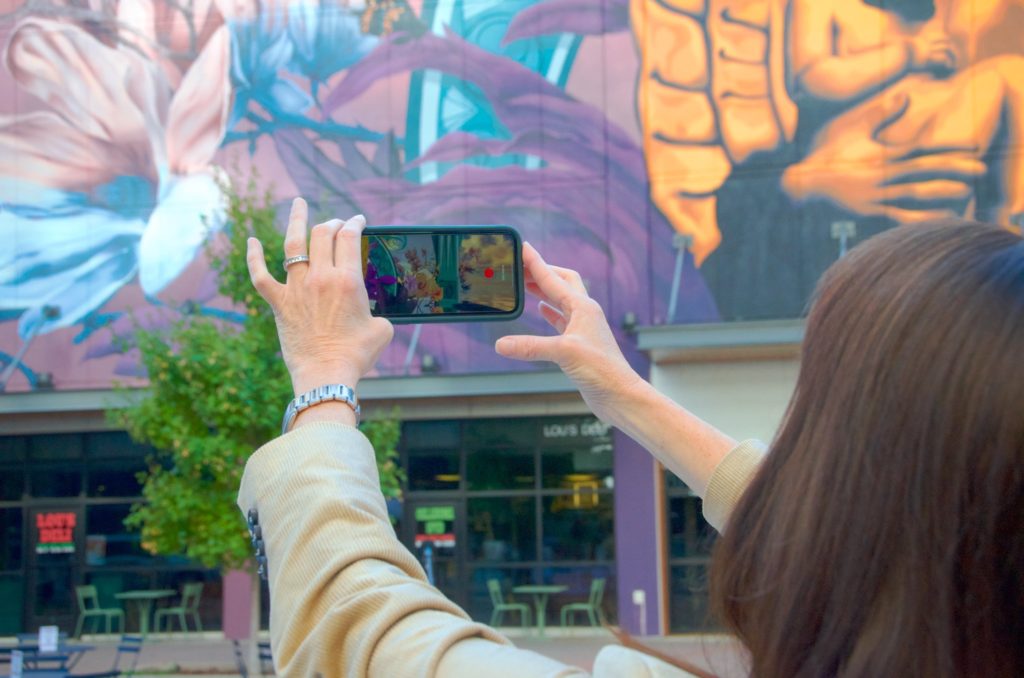 image credit- twitter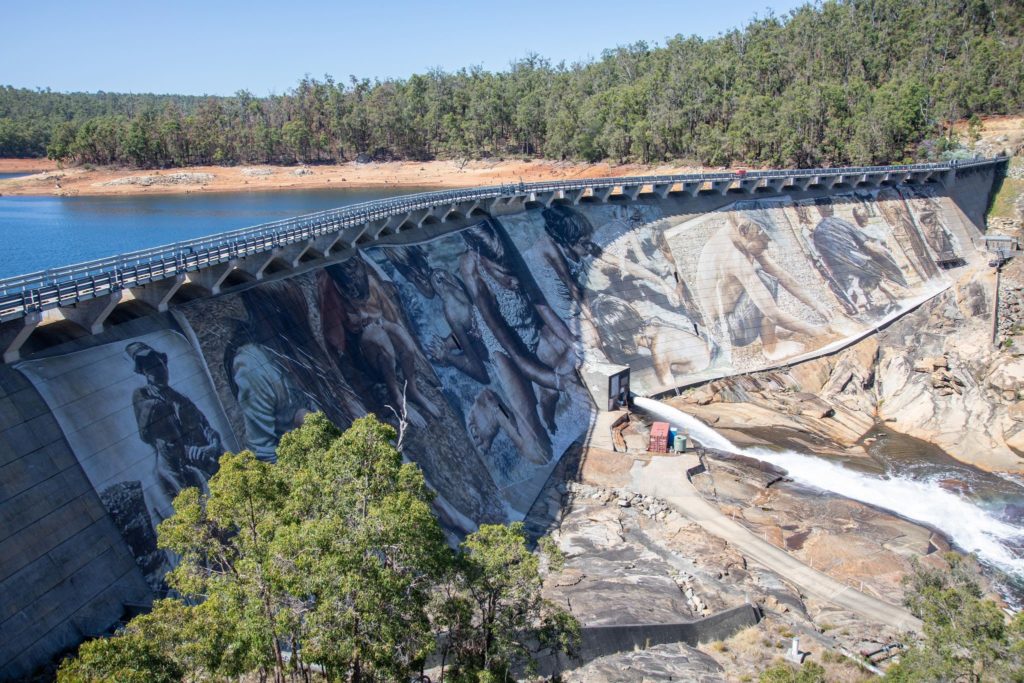 Dam! That's one giant mural. Street artist Guido Van Helten has been working on a dam mural in Collie, Western Australia since November 2020. The Wellington Dam is the second largest dam in Australia. Van Helten's mural extends over 8000 square metres. Local stories and photographs inspired the mural, aptly named 'Reflections'.
The art piece includes children splashing and playing in the water. It features an Aboriginal man somberly gazing over the landscape and two European men staring back. The mural seemingly references a time before the dam as well as a life with the water.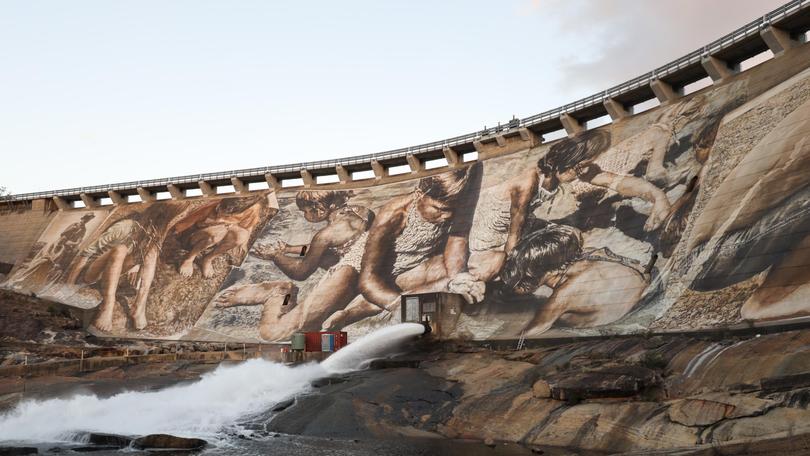 image credit- thewest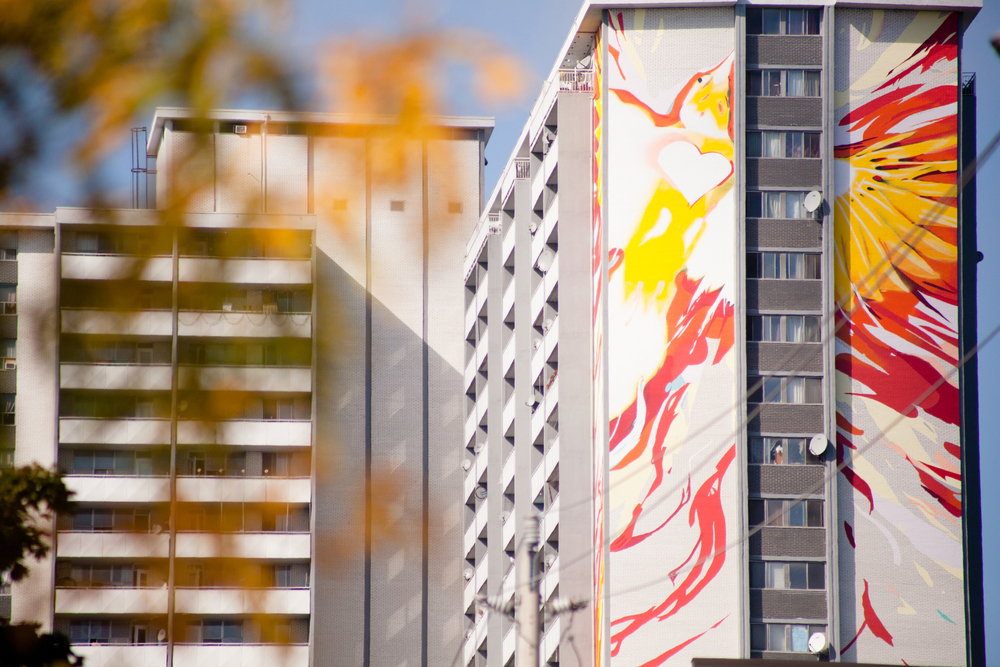 The St. James Town community houses an estimated 18,000+ residents from across the globe. It is Canada's most dense and diverse neighbourhood. Over 75,000 people experience Sean Martindale's building mural each day. Members of the community were given wall art jobs to paint and design lower, easy to reach mural components. Their additions told stories of diversity, accessibility, safety, happiness and other aspects of local culture. The phoenix design represents the rebirth and resilience of the St. James Town community.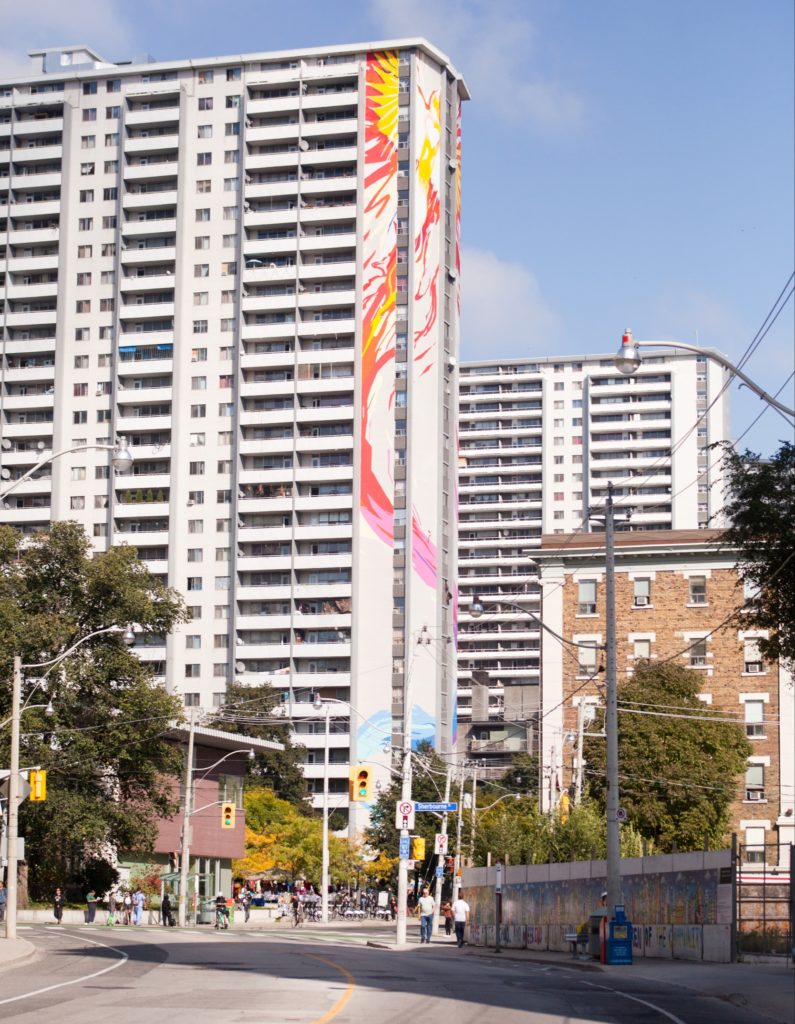 image credit- theartfulcity & flickr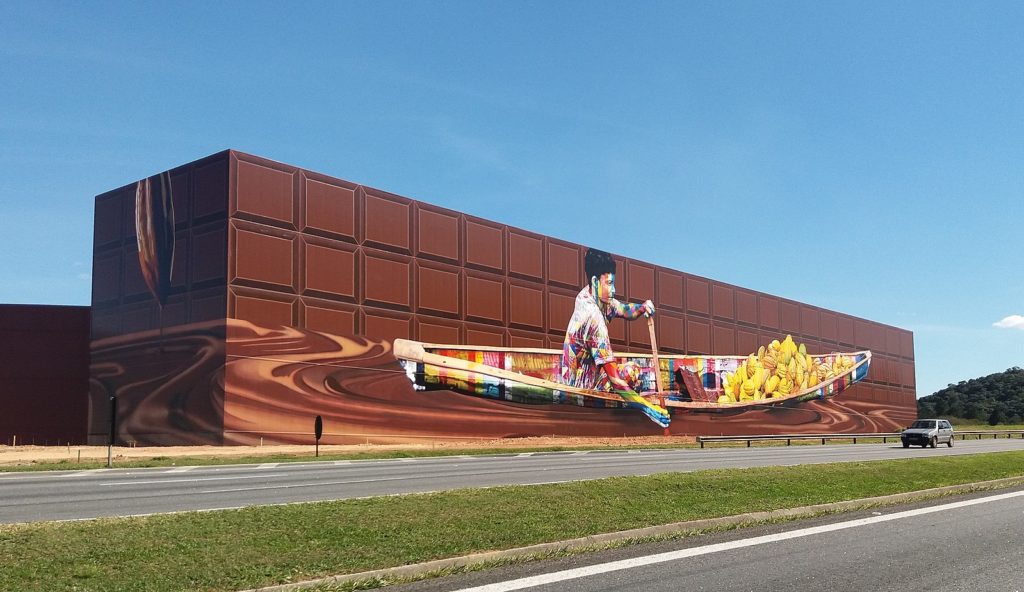 It's safe to say Eduardo Kobra likes his mural painting jobs big! Not two years after his Olympic Games mural, Eduardo completed wall art for Cacau Show, a chocolate company in São Paulo. The mural serves as a homage to the people who harvested and worked with cocoa. The background of the mural is fittingly an enormous chocolate bar. Eduardo's mural took over 700 hours to complete and the surface area is 5,728 square metres.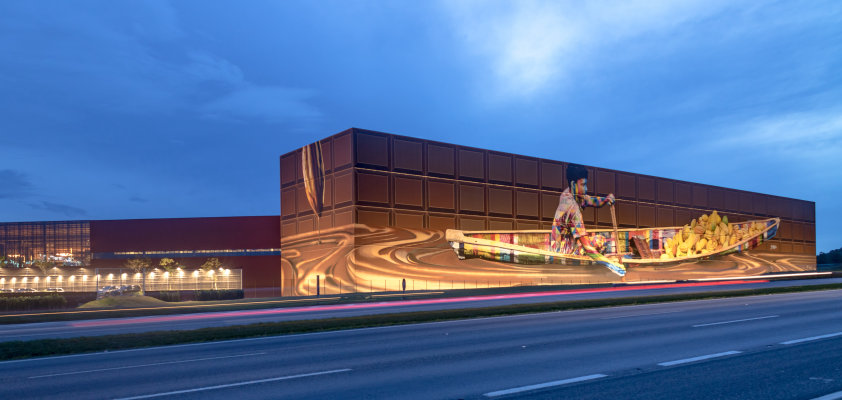 image credit- wikimedia & ledvance